Description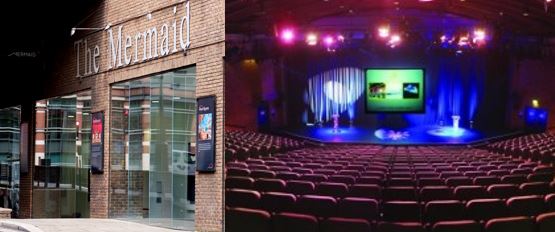 The UK Azure User Group & Microsoft UK Developer Experience Team invite you to joins us for a special morning with Scott Guthrie, Executive Vice President of Azure at Microsoft in London on Monday 2 March from 9:00 am (registration open from 8:00 am) to 12.30 pm at the Mermaid Theatre in central London.
Scott is an old friend of the UK Azure User group and needs no introduction in his own right. He's the face and the mind of Azure and we're proud to have the opportunity to host him at this special, one off UK Azure User group event.
Expect to hear about the latest service and tools from Microsoft as well as how Microsoft is supporting open source scenarios and information about the latest VM families in this special event. Seats are very limited so register now to avoid disappointment.
0800 - Doors Open & Registration
0900 - Welcome & Intro from UK Azure User Group
0910 - Scott Gu Keynote, Pitch to Scott, Q&A
1200 - Networking
1230 - Event Concludes
Following Scott's talk, the floor will be opened to you, our community to showcase British software implementations hosted on Azure. Websites, Big Data, Media Streaming; whatever it is that you do and you're proud of, this is your chance to get the attention of Scott. With a blog that is read by millions and a twitter following of 100k+ technologists, this is a great opportunity to get in the limelight. Email us if you are intersted to get involved.
Thank you & we look forward to seeing you.