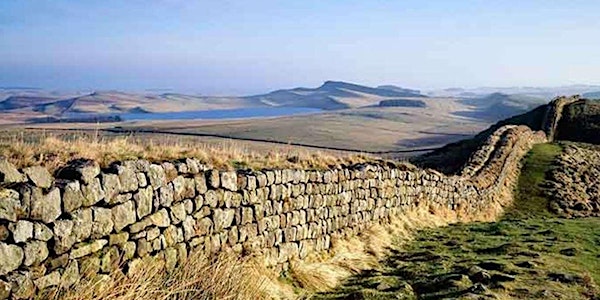 A most Egregious Misappropriation: The Wretched Coupling of Hadrian & Wall
Event Information
Location
Herschel Building
Herschel Building
HERB.G.LT2
Newcastle upon Tyne
NE1 7RU
United Kingdom
Talk by Wall expert Dr. Rob Collins, about why the fascination with who built what is not always the best way to understand a place.
About this event
Join the Members of the Society of Antiquaries of Newcastle, founded in 1813, in their monthly lecture. In 2022, to celebrate the 1900th anniversary of the construction of Hadrian's Wall, we open our doors to both members and non members, online and offline. Just choose the correct ticket and join Dr. Rob Collins, from Newcastle University, for the lecture below:
'To modern audiences, the association of Hadrian and Wall is natural and unquestioned, and indeed, Hadrian's Wall has gained fame around the world. However, this was not always the case. Debate around which emperor should be credited with building the Wall – Hadrian or Septimius Severus – continued well into the 19th century, and prior to the acceptance of the Wall as a monumental work of Hadrian's reign, it was frequently called the Roman Wall. Looking further back, it was more commonly called the Picts Wall. Why did we reject the name Picts Wall? What are the implications of this decision?
Over the course of the lecture, I will argue that the fascination with the Wall's initial construction and who should be credited for its origins have been over-indulged. Not only has it shaped our scholarly understanding of the Wall, but has arguably inhibited growth in scholarship. It is time to pull down HADRIAN'S Wall, and rebuilt the PICTS Wall?'
Date and time
Location
Herschel Building
Herschel Building
HERB.G.LT2
Newcastle upon Tyne
NE1 7RU
United Kingdom