Description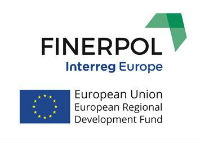 A new fund for Energy Efficiency Investment?
Free Seminar: Nov 4th, London. 12 noon start
Investing in energy efficiency in buildings is vital to meet climate change targets
In a climate of austerity, alternative forms of finance are essential
There have been some great examples, but what of the future post-Green Deal and post-Brexit?
This seminar is an opportunity to shape the debate and join a stakeholder-led initiative to look for alternatives.
This half- day Seminar will feature lessons learned from the London Energy Efficiency Fund, which has successfully delivered over £65m of investment into both residential and public buildings since its launch in 2011. The programme is targeted at a broad audience including public and private sector property management companies, low carbon policy specialists, social landlords, community energy organisations, ESCOS (Energy Service Companies), social investors, financial intermediaries, energy consultants and more.
A panel and audience discussion will examine the case for a new energy efficiency investment fund in England, taking account of the post-Green Deal, post-Brexit investment landscape and policy and market priorities. Furthermore, there will be the opportunity for delegates to contribute to or to follow this initiative as we develop it over the coming 18 months.
The FINERPOL project
The Financial Instruments for Energy Renovation Policies (FINERPOL) Project aims to increase the rate of refurbishment of buildings to increase their energy efficiency, by improving access to investment finance. It is supported by European Regional Development Funding provided through the Interreg Europe Programme.
Buildings account for 40% of energy use and 36% of CO2 emissions in the European Union with older buildings being up to 20 times less energy efficient than new builds. Currently about 35% of EU buildings are over 50 years old (more info here). Increasing investment in energy efficiency and renewable energy for buildings is a major challenge to meet European Union and UK targets to reduce carbon emissions. However, austerity measures and a more risk-averse investment climate have slowed the rate of investment considerably.
For more information about FINERPOL, visit our webpage
Registration will be open until the 24th of October 2016.
PROGRAMME
1200 Registration, Sandwich Lunch
1245 Welcome and Introduction to FINERPOL
Alex Midlen, Plymouth City Council
1300 Ministerial Address: Minister invited
1315 Greater London Authority support for Low Carbon Infrastructure.
Kenroy Quellennec-Reid, GLA
1335 The role of a financial intermediary in delivering energy efficiency investments.
Alex Gilbert - Amber Infrastructure
1355 RE:NEW and RE:FIT initiatives: Bringing energy efficiency projects to investment ready status. Kore Mason/Virginie Caujolle-Pradenc, GLA
1415 Lessons from Green Deal and how do we make pay-as-you-save Investment Funds work? Ian Hutchcroft, Energiesprong UK and Energy Saving Trust
1435 Refreshment Break
1500 Panel and audience debate: What is the future for pay-as-you-save energy efficiency Investment Funds in England?
Additional panellists, introducing:
"Invest to save investment models – key success factors." Andrew Padmore, Chief
Executive, Egnida Energy Solutions.
"On the benefits of community finance in energy efficiency refurbishments and
barriers to overcome."Tom Harwood, Operations Manager, Abundance Investment.
"Minimising investment risk - bridging the information gap between project
developers and investors." Dave Worthington, Managing Director, Verco.
1600 Summary and next steps
Alex Midlen, Plymouth City Council
16.15 Close of meeting