A New Paradigm in Cancer Support: Maintrac Cancer Cell Testing
Description
The Academy of Nutritional Medicine (AONM) cordially invites you to a complimentary workshop on Wednesday 26th July from 6.00pm – 8.30pm atThe Royal Society of Medicine, London with Professor Katharina Pachmann.


Professor Pachmann will be presenting maintrac™, a scientifically validated system for detecting:

CIRCULATING CANCER CELLS
CHEMOSENSITIVITY TESTING
CYTOTOXICITY OF NATURAL AGENTS

maintrac™ is a method for monitoring epithelial cancer cells and testing their sensitivity to drugs and natural agents developed by Professors Katharina Pachmann and Ulrich Pachmann in Bayreuth, Germany. Both are medical doctors as well as research scientists, and have been conducting studies in this field and refining related techniques for over two decades.

Particularly interesting about this method is that patients/therapists can submit natural agents (either individually or combinations) to see how strong their anticancer properties are on a specific patient's cells. The test of circulating cancer cells is very reasonably priced, making regular testing viable in order to track the impact of the patient's therapy.

maintrac™ has been analysed and validated in clinical trials and the testing is performed in a DIN ISA 15189 EU accredited laboratory (the most rigorous possible standards for laboratory testing in this field) and was recently invited by the European Commission to present at the BIO International Convention as one of the 15 most innovative European companies.

Professor Pachmann will explain the methodology of the testing method, its applications, and the correlation studies that have been performed. She will also touch on the exciting research their laboratory is conducting in this arena.
Please RSVP as places are limited.
---


---
AONM is the maintrac™ representative for UK and Ireland

For further information contact:
info@aonm.org or call 03331 210 305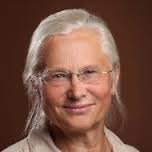 Prof. Dr. med. Katharina Pachmann is Senior Researcher at Transfusion Center Bayreuth, Germany since 2012. She is the Head of Marketing Oncology CTCs at SIMFO GmbH .She recevied her Phd from Institute for Hematology der GSF, München; Medical Clinic, Klinikum rechts der Isar, München; Medical Clinic, Klinikum Innenstadt der Ludwig-Maximilians Universität, München respectively. She also served as the Head of the Department of Experimental Hematology and Oncology, Friedrich Schiller-Universität Jena. She is visiting scientist at LKH Universitätsklinikum Graz Gemeinsame Einrichtung für Klinische Immunologie, Jean-Dausset Laboratorium. She has also served as a Visiting Scientist in MD Anderson Cancer Center Houston Texas Section of Molecular Hematology and Therapy from 1996-1998.
Organiser of A New Paradigm in Cancer Support: Maintrac Cancer Cell Testing