How To Academy presents...A New Philosophy of Life | Philip Pullman Meets Iain McGilchrist
About this event
Join the award-winning novelist and acclaimed neuroscientist for a profound new story of what the world is and who we are.
Philip Pullman's novels are a testament to the power of the human imagination and a celebration of our capacity for wonder, proving to millions of readers across the globe that enchantment still has a profound role to play in our age of reason.
It is an ethos shared by the neuroscientist Iain McGilchrist, whose book The Master and His Emissary was that rare thing: a bestselling classic of modern philosophy with genuine relevance to human life.
In this live and livestream event, the two men will come together to explore The Matter With Things, McGilchrist's ground-breaking sequel to The Master and His Emissary and the culmination of a lifetime of thought.
Drawing together his insights as a scholar and practitioner of medicine, psychiatry, neuroscience, philosophy, theology and the arts, and directly addressing our contemporary malaise and the future of life on earth, this is not a rehearsal of McGilchrist's previous ideas but an articulate and compelling argument for a new philosophy of living.
How does the brain produce our experience of the world? What role do science, reason, and imagination play in the search for truth – and how much should we trust each of these paths to knowledge? What do they tell us about the nature of the cosmos and of ourselves as its inhabitants? How can we make sense of the building blocks of universe - time, space, motion, matter, consciousness, values, purpose and the existence or otherwise of what we refer to as God?
For anyone who feels disenchanted with the contemporary way of living and seeks a richer, more humanitarian, more enlightened way of being, this live and livestreamed event is unmissable.
Philip Pullman was born in Norwich and educated in England, Zimbabwe, Australia and Wales. He studied English at Exeter College, Oxford. His first children's book, Count Karlstein, was published in 1982. To date, he has published thirty-three books, read by children and adults alike. His most famous work is the His Dark Materials trilogy. These books have been honoured by several prizes including the Carnegie Medal, the Guardian Children's Book Prize, and (for The Amber Spyglass) the Whitbread Book of the Year Award. He was knighted in the 2019 New Year's Honours List for Services to Literature.
Dr Iain McGilchrist is a psychiatrist, philosopher and literary scholar. He is a Quondam Fellow of All Souls College, Oxford, a Fellow of the Royal College of Psychiatrists and of the Royal Society of Arts, as well as a former Clinical Director of the Bethlem Royal & Maudsley Hospital, London. His previous book, The Master and His Emissary: The Divided Brain and the Making of the Western World reached international recognition and acclaim and has placed him as one of the greatest thinkers and philosophers of our time.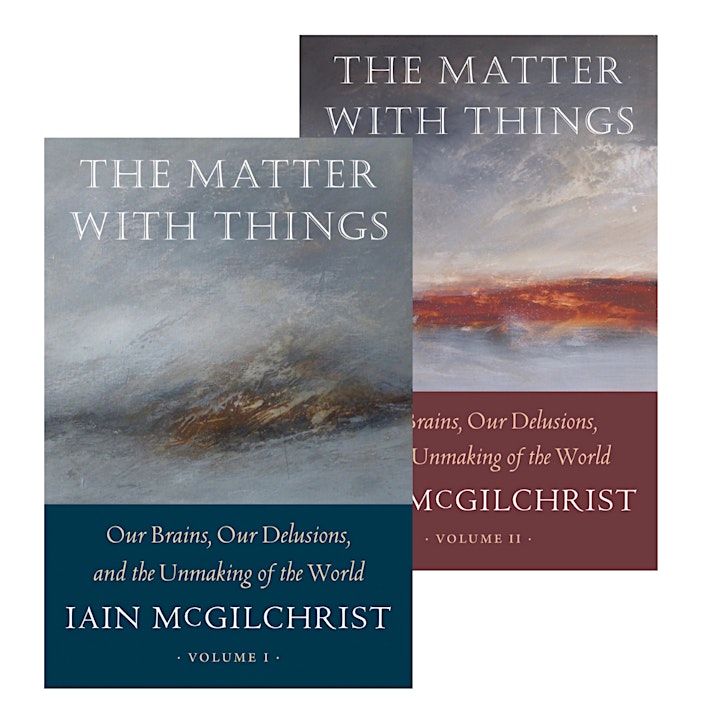 Organizer of A New Philosophy of Life | Philip Pullman Meets Iain McGilchrist
How To Academy is an organisation for people who think big. From Nobel laureates to Pulitzer Prize winners, we invite the world's most influential voices to London to share new ideas for changing ourselves, our communities, and the world. 
We host leading artists and thinkers in an unrivalled programme of public talks, debates and conferences – from Yuval Noah Harari to Natalie Portman, Emma Watson to Eric Schmidt.
We help businesses discover transformative new strategies, anticipate the future, and inspire their staff with keynotes and workshops by internationally-acclaimed economists, psychologists, politicians, and thought leaders. 
We offer masterclasses live and online with experts in essential twenty-first century skills, like leadership, public-speaking, decision-making and resilience. And we make books, podcasts and films to share insight and innovation around the world.