A New Vision for Land Use in Scotland: The Way Forward
Launch and Discussion of SEDA's Report 'A New Vision for Land Use in Scotland: 6 Conversations', and its recommendations for land use policy
About this event
This event will launch and discuss the contents and recommendations of SEDA's new Report based on ground-breaking '6 Conversations' , held online in March and April 2021, that focused on different aspects of how the land in Scotland is used, and how it could be better used. Collectively, they addressed topics such as biodiversity, food production, renewable energy, health & well-being, with the aim of identifying opportunities for cross-sector initiatives which deliver across a wide range of policy areas.
The Report, released on 23 August, details the content of those 6 Conversations and the conclusions drawn from them by the authors, Richard Atkins and Davy McCracken. Central to these are how divorced current farming and forestry policies are from the wider needs of rural areas and communities. How they support relatively few jobs, and communities feel disenfranchised from the decisions made about the use of the landscape around them.
The Report explains why there is a need for radical change in how Scotland's land is used and how it could support local, regional, national economies and food systems. It highlights those 'elephants in the room' which current policies seem to have missed and makes eight key, coordinated recommendations that will maximise the potential for Scots' land to support new sustainable jobs, industries and communities while helping to deliver the Scottish Governments zero CO2 Emissions agenda.
For this event, the authors, Richard Atkins of SEDA and Davy McCracken of SRUC will present the key ideas and measures in the Report that could really make a difference. These will be investigated and discussed by a panel of speakers from different aspects of community, economy, food and farming, and includes:
Professor Ronald MacDonald of the University of Glasgow
Professor Mads Fischer Moller of SRUC
Nikki Yoxall of Grampian Graziers
Professor Deb Roberts , Deputy Chief Executive and Executive Director of Science, The James Hutton Institute
The panel will invite your comments and queries, before SEDA will also outline their new body, SEDA Land, that is being set up on the back of this, to work on these issues.
The Report can be downloaded for free at the link below, or a printed copy can be bought from the SEDA website at the Shop.
www.seda.uk.net/seda-land-conversations/report
www.seda.uk.net/shop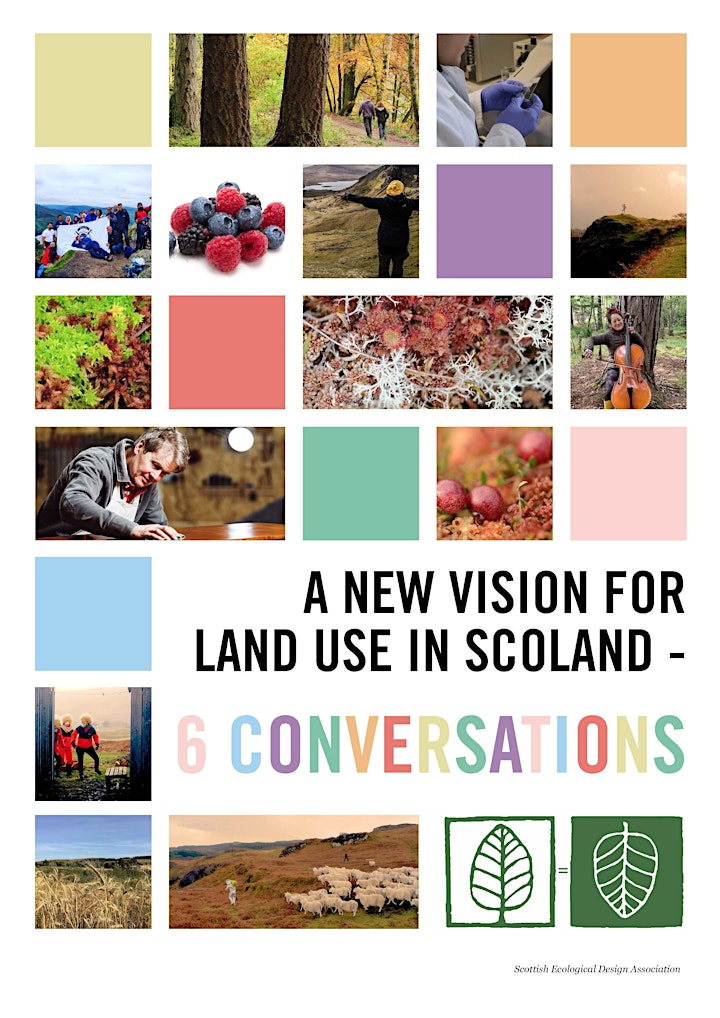 Organiser of A New Vision for Land Use in Scotland: The Way Forward
SEDA was formed in 1991 to share knowledge, skills and experience of ecological design. SEDA is a network and links those seeking information and services with those providing them.  SEDA has over 200 members predominantly in Scotland: academics, architects, artists, builders, planners, students, ecologists, landscape designers, materials suppliers, woodworkers, and many more concerned with design for a sustainable future.