Event Information
Refund policy
Refunds up to 1 day before event
Eventbrite's fee is nonrefundable.
A New Year Visioning Workshop with Dr. Dina Glouberman
About this event
The month of January is usually full of hopes, dreams and resolutions for the New Year. Yet hopes, dreams and resolutions are often not the best way to see what will work for us and don't always help us get where we really want to go.
One of the best ways I know is to go forward a year or five years, and vision two possible futures, one in which you feel great because you've honoured your true self, and one in which you feel awful because you've abandoned, neglected or forgotten your true self. Then you look back and see how you got to these two futures, and decide which path you want to take and commit to it.
This is not a crystal ball to see what the future holds externally, but rather a way to locate the attitudes you need to get to your best possible personal way of being in the world. In general, most people find that the way to the negative future is just same-old same-old doing what you've always done, and the one to the positive future requires that you "up your game." It is surprising how strong the pull can be to the negative seemingly safer future! No wonder we sometimes end up exactly where we didn't intend to go.
This visioning exercise is ideal for you and/or for clients to find the way forward in terms of personal and spiritual development, in terms of effectiveness in the world, and of course, for the sake of the pure joy it can bring.
Let me share a personal story. During the first coronavirus lockdown in Spring 2020, I was finding it hard to focus on anything, to make any plans for the future, or even follow through with the projects I already had. I suppose we were all in shock.
I decided to do this visioning exercise and to put myself forward a year and see a positive and negative future. I began with travelling to the unhappy future. I was flooded with painful feelings.
I found myself almost unable to breathe, full of shame about how I had spent the year. What was the shame about? That I had done nothing, achieved nothing, created nothing.
Then I travelled to the positive future. Warm feelings of happiness and contentment flowed in. What was at the centre of my happiness? It was the manuscript of a book I had written. That book, The ImageWork Handbook (PCCS Books), is about to be launched.
The book is intended to train practitioners in working with the kind of transformational imagery that has been my life's work. And my own imagery exercise helped make it happen.
A CPD certificate will be issued by Onlinevents for this session.
This 3-hour workshop will be recorded and you can use the ticket function to pre-purchase the recording before the event. This will be useful for colleagues who are not able to attend the event live and also for those who attend the event live and want to watch again.
This workshop will be hosted on the Zoom meeting platform where we will use our camera and microphones to interact with each other as a group.
To support practitioners in this time of extraordinary circumstances we are offering access to this group for a self-select fee.
The self-select fee is a radical inclusion policy to open learning for all colleagues. The guide price for this event is £25.00; however, we appreciate that income varies greatly in different locations and circumstances. Please contribute what you can to help us maintain inclusive professional training.
All the colleagues at ONLINEVENTS and the presenters we collaborate with are committed to working in a manner consistent with the BACP Ethical Framework, which can be accessed on the link below. When registering for this event you are agreeing to be present and interact in a manner that is consistent with this Framework.
https://www.bacp.co.uk/events-and-resources/ethics-and-standards/ethical-framework-for-the-counselling-professions/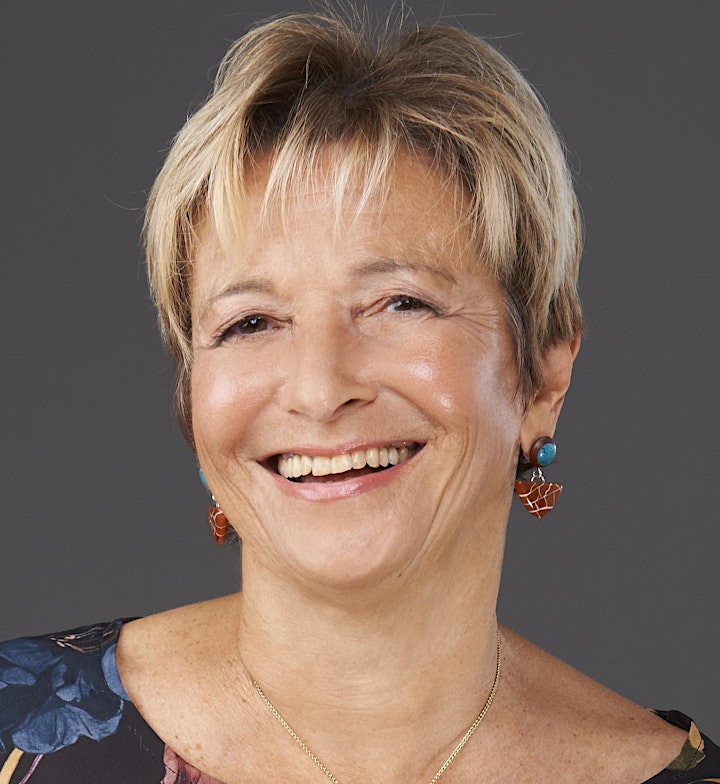 Dr. Dina Glouberman
Dina Glouberman, Ph.d, is a psychotherapist, writer, international trainer, and world expert in imagery based therapies. She is Co-founder/Director since 1979 of Skyros Holistic Holidays, which has pioneered community-oriented holistic health holidays worldwide.
More recently, she has founded and directs the Aurora Centre in Southern Italy, to train therapists, counselors, and consultants in her approach. She is a course leader on the Faculty of the MA(Clinical) in Psychotherapy of the Tivoli Institute in Dublin, and a member of the Board of Directors of the Association of Humanistic Psychology (Britain).
Dr Glouberman is the author of the classic and widely translated books Life Choices, Life Changes, The Joy of Burnout, You Are What You Imagine, and Into the Woods and Out Again. Her forthcoming book, ImageWork: The Complete Handbook, A guide to working with transformational imagery (PCCS Books) - the definitive ImageWork training manual for practitioners - will be launched in February 2022. There will be a book launch on Onlinevents in mid February.
Website | www.dinaglouberman.com
Date and time
Location
Refund policy
Refunds up to 1 day before event
Eventbrite's fee is nonrefundable.
Organiser of A New Year Visioning - Dr. Dina Glouberman
Sandra and John are a sibling team who are proud to be serving the helping professions for more than 10 years with online interactive learning. The workshop programme is being offered alongside the Onlinevents CPD Library which we believe is the world's largest online library of video and audio learning, with instant certification for the helping professions including counsellors, coaches, teachers, supervisors and nurses.
100% Learning Guarantee
Our number one priority at onlinevents is your learning. Which means we stand by our learning experiences 100%, no matter what, no holds barred, no ifs, no buts.