Titanic Wrestling returns to live action with A NIGHTMARE ON CONNSWATER STREET, Sunday 24th October at Connswater Community Centre.
About this event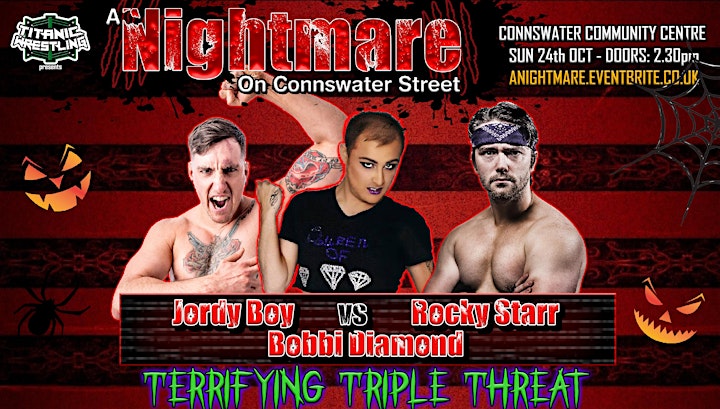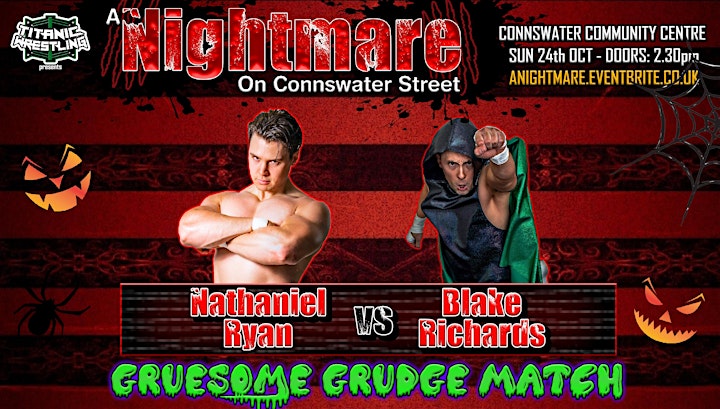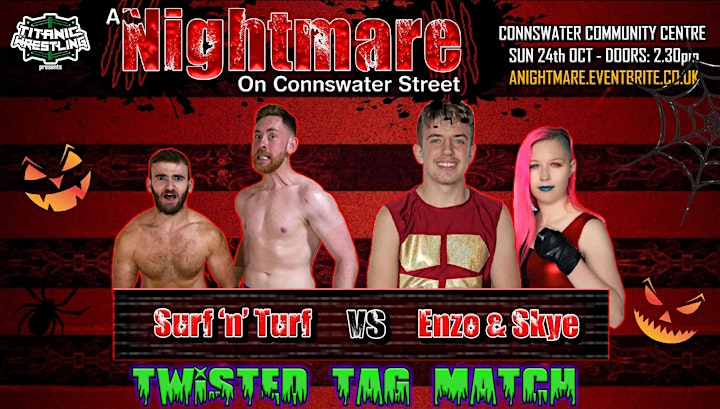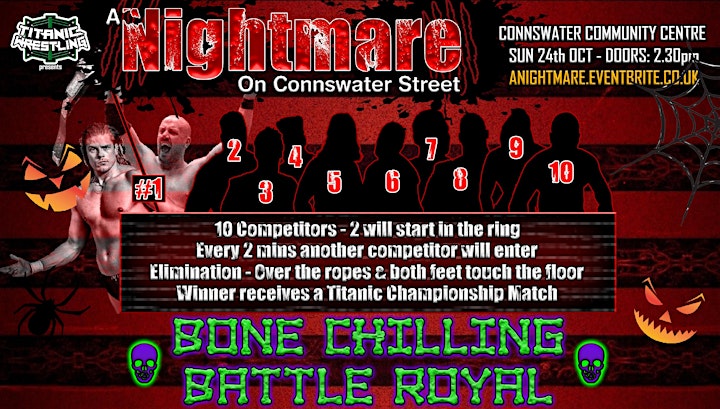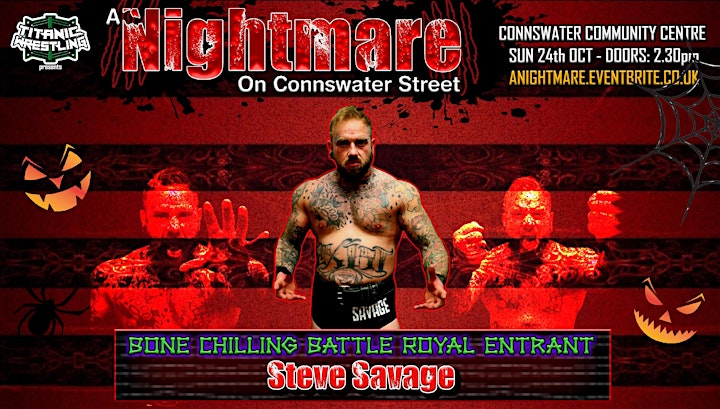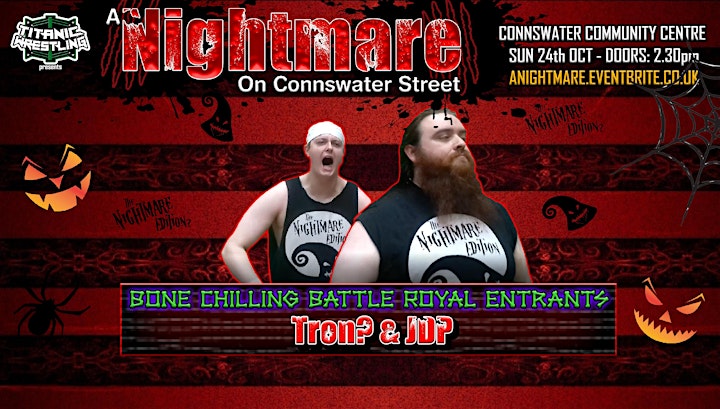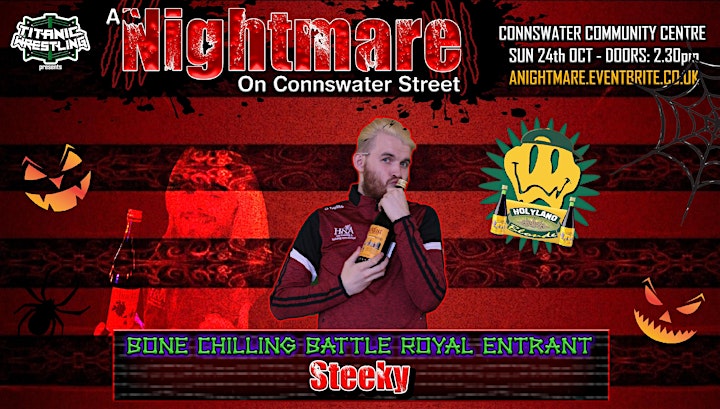 *Card Subject to change
Please Note: This event will be recorded. Outside filming is prohibited. This event may contain flashing lights/images.
Covid -19 Protocols
The Venue will be fully seated and socially distanced (1M)
You will be asked to sanitise on arrival and we ask that you use any hand sanitising stations located throughout the venue
You must remain seated at all times unless availing of the toilet facilities or leaving the venue
Face covering should be worn upon arrival and for movement inside the venue
Please adhere to social distancing guidelines (1m) throughout your time in the venue
IF YOU ARE FEELING UNWELL PLEASE STAY AT HOME. YOUR HEALTH AND THE HEALTH OF OUR FANS AND VENUE STAFF IS OUT MAIN PROIRTY.