Description
"A happy and secure childhood is one of the most precious and enduring memories we can have and sets the foundation for the life we lead as adults"
Join us for an evening event to:
Hear first-hand about Tonbridge business owner Phil Broad's recent visit and charity challenge in Mongolia

Watch "Noble" the film - The incredible true story of the life of Christina Noble and her dream that rescued a million children's lives

Hear from the founder herself, Christina Noble OBE, about the work of the Foundation that serves street-children in Mongolia and Vietnam

Learn how you can get involved and add your support to the work of the Foundation
The evening will run from 7pm for a 7:30pm start.  Light refreshments will be served during the evening.  Please note: This event is for over 15s only due to the certification of the film being shown.
To learn about the work of the Christina Noble Children's Foundation please visit www.cncf.org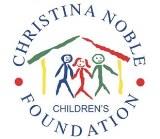 For further information about Phil Broad's Charity Challenge (including information about how you can add your support) please visit www.mongolia-the-challenge.co.uk