Voices from Rashideh camp in Lebanon
About this event
A message from our host in Lebanon Basma El Douhki (Pictured below)
"Have you ever met refugees who are living in the camps and had an opportunity to ask about their daily challenges, aspirations, dreams and reflections.
Did you know that there are been camps that were established more than 70 years in Lebanon, Rashideh is one of them.
This tour is your opportunity to meet some of the locals in Rashideh camp and get a glimpse into their life during COVID-19. I am a resident of the camp will take you on a tour to meet some locals so we can hear their stories.
I will cover the history of the camp and its people and then focus on three main enterprises in the camp so expect a virtual walk along the streets with me.
This is an opportunity to extend your knowledge, show support and honor the experiences of displaced people who are living in the camp.
So please share it widely with anyone who might be interested and come with a lot of questions and reflections to share."
Note: This will be a live link and there maybe be frequent interruptions with tech. Please be patient with us.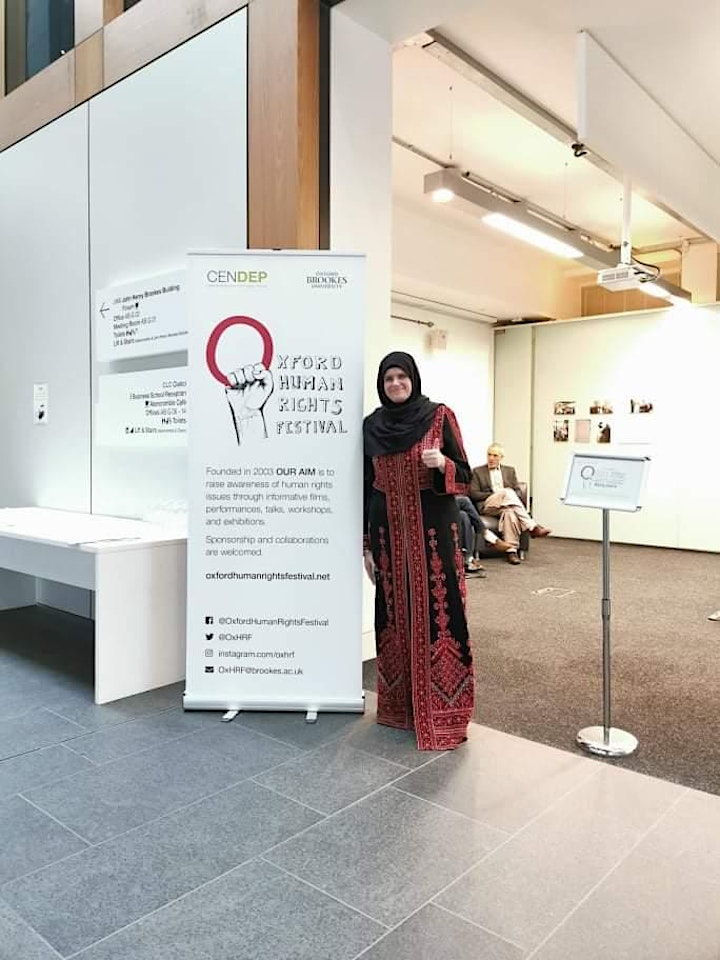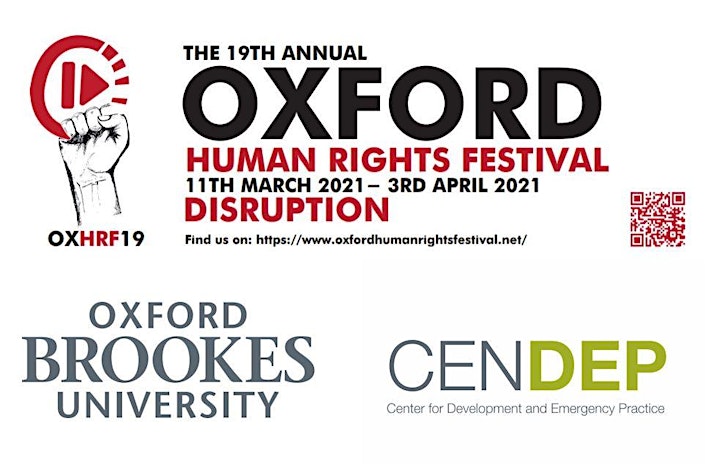 Event Notice: This event will be recorded on Zoom and published on our social media and YouTube channel after the event. If you attend you have the option of turning off your camera.
Event organiser: This event has been organised by Basma El Doukhi with the Oxford Human Rights Festival; Planning Committee; Centre of Development and Emergency Practice (CENDEP) at Oxford Brookes University.
When you sign up: When registering with Eventbrite to book tickets please read Eventbrite's T&Cs and privacy policy carefully about whether or not to subscribe to any additional Eventbrite marketing, please be aware that they are an external company and their privacy policy will be different to the one of Oxford Brookes University.