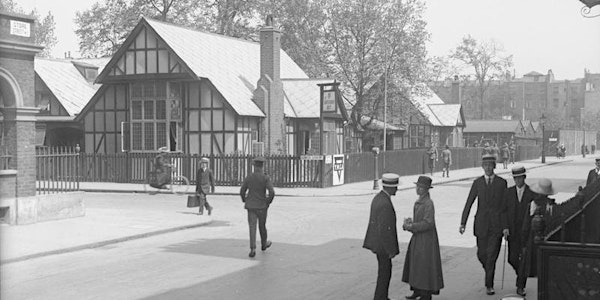 A particular theatre - Shakespeare, suffragists and soldiers
Location
Senate House
London
WC1E
United Kingdom
Description
Bloomsbury, 1916. Israel Gollancz, English professor at King's College London and member of the Shakespeare Memorial National Theatre Committee, collaborates with the YMCA to build the Shakespeare Hut, a huge mock Tudor complex that was to become a home from home for ANZAC soldiers during the First World War. Featuring a dedicated theatre space programmed and managed by members of the Actresses' Franchise League, it also was to see performances from some of the biggest stars of the Edwardian era. Join Dr Naomi Paxton (SAS), production hub Scary Little Girls and Dr Ailsa Grant Ferguson (University of Brighton) in a very special living literature walk that explores this unique combination of suffragists, soldiers and Shakespeare through the voices and stories of those who lived, worked and performed there.
Walks leave every twenty minutes between 2pm and 3.40pm and will take approximately 80 minutes - please book onto a specific walk as numbers are limited.
This event is not suitable for wheelchair users.
---
This event is part of the University of London's hub programme, 'Ministry of hope and fear', for the Being Human festival.
As our Festival events are free, not everyone who asks for tickets comes to our events. To make sure we have a full house we allocate more tickets than there are seats. We do our best to get the numbers right, but unfortunately we occasionally have to disappoint people. Admission is on a first come, first served basis, so please arrive in good time for the start of the event.
Connect with us
Make sure you stay up to date with all festival events through our Twitter, Facebook and Instagram and sign up to our mailing list. The festival hashtag is #BeingHuman16, so make sure to use it when you tweet & blog about the event.