Description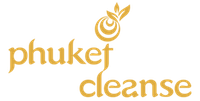 Do you love bikram yoga? (ok, maybe you have a love/hate relationship with it!)
Love tropical locations?
Love nutritious, healthy food and juices?
Love meeting like-minded people and having fun?
Come and find out what's on offer at Thailand's number one health and detox retreat - Phuket Cleanse. We've got the fitness, we've got the food, we've got the meditation and the relaxation, and of course, we've got an array of yoga on offer. And it's all included!
HIIT (High Intensity Interval Training) workouts
Strength Training
Zumba
Aquafit
Kettlebells
Aerial Yoga
Ashtanga Yoga
Yin Yoga
Kundalini Yoga
Bikram Yoga
Stand Up Paddlboarding
Hikes
Muay Thai
Meditation
Light-Therapy
Energy Healing
Educational Talks
Healthy Cooking Classes
Natural Bodycare Classes
Massages
Nutritious healthy food and juices
and more!
During this event you'll have a chance to learn about how a holiday at Phuket Cleanse could help to transform your life. You thought bikram yoga had a profund effect? Wait until you incorporate this with everything else we have on offer!
Experience a little taste of our wellness programme with a guided meditation by one of our resident practitioners, Sophie, and get a taste of our ground-breaking Ajna Light therapy.
If you have some limiting beliefs or habits you'd like to release and are interested in exploring hypnotherapy as an option to assist you in releasing these, then there will be an opportunity to book a private hypnotherapy session with Sophie the following day (Sunday 24th September).
Please note, there are a maximum of four x 60 minute hypotherapy sessions available and these sessions must be pre-booked, so please contact Sophie for further details or for a chat.

The event will take place at Bikram Yoga Warwickshire. If you are arriving by train, it's about a 10 minute walk from Warwick railway station. The event will start at 4pm and last for 2 hours.
You can find more information on the Ajna Light experience what it entails here This part of the event is optional, so if you don't want to partake in this then you can still enjoy everything else.
Please note that the Ajna light experience is not recommended for anyone who has a personal or family history of epilepsy as it contains flickering lights. If you have any questions please contact us in advance of making a booking.
This is a free event, but we are limited on space, so please ensure to register for your free ticket.
Bikram Yoga Warwickshire is located at: Unit 2 Emscote Mill, Wharf Street, Warwick, Warwickshire CV34 5LB.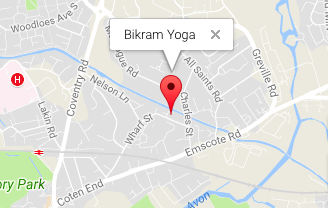 Questions? Email me at: sophiedubus@gmail.com
To book a private light-assisted hypnotherapy session, click here
FACILITATOR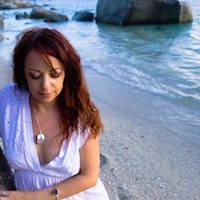 Sophie is a trained Shamanic Healing Practitioner, Hypnotherapist, Ajna & Neuro Light Practitioner and NLP Practitioner based in Phuket, Thailand. She facilitates hypnotic-style guided meditations designed around specific themes. She also designs and makes sterling silver and crystal jewellery.
Website: www.sophiedubus.com
Email: sophiedubus@gmail.com
For private bookings (hypnotherapy, shamanic healing, light therapy), go to: sophiedubus.com/events