UK watercolour artist, Tim Wilmot, asks you to choose a street scene from the medieval market town of Fivizzano
About this Event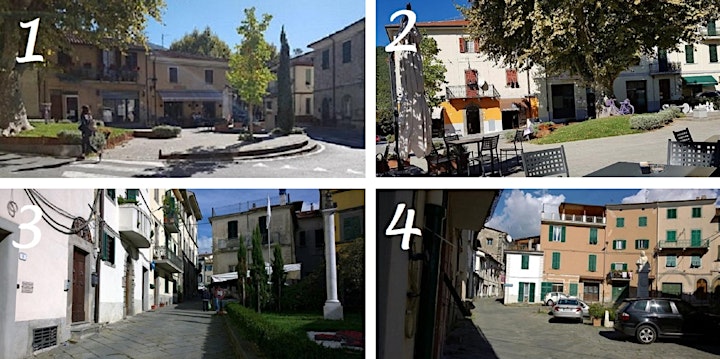 And now for something completely different! you get to choose which of the four Italian piazza views (above) you get to paint. They are all in the walled mediaeval town of Fivizzano, a mile or so also from the Watermill, which we visit during our 'real' weeks. At the beginning of the session Tim will outline the merits of painting each of the four photos above. Then you'll vote on which one you prefer. We will choose the scene favoured by the majority and then you paint along, as usual in our sessions, with Tim.
Don't forget why our sessions are special: unlike many online painting programmes, Tim's will not expect you to 'look over his shoulder' for a long demonstration, and perhaps be allowed to ask the odd question or two. No, you will be painting along at more or less the same time, trying out the watercolour techniques that Tim shows you, step-by-step. Then, after you have had your turn, Tim will move onto the next part of the process. Lois Breckon from The Watermill at Posara will be on hand during the session to feed your questions. The session will last a couple of hours.
When you register for the session you will be asked for a donation. Some people ask how much this should be. Our answer? "Like the measure of a Scottish dram: it should offend neither the host nor the guest!" Our Zoom painting demonstrations do take quite a bit of time in preparation and administration and your support is very much appreciated. With your generosity we can plan and run further sessions and, more importantly, provide a regular meeting place for creativity, camaraderie and fun. We hope that you enjoy the international, online painting community that we have created.
When you register you will be provided with with two links. The first is the Zoom link for you to join the session. The second link is where you will find photographs that you will be asked to vote on, and a list of equipment and colours for your palette.
After the event, you are invited to email us with your painting to add to the gallery. In addition, we will send you a link to a video that will enable to you revisit Tim's step-by-step teaching.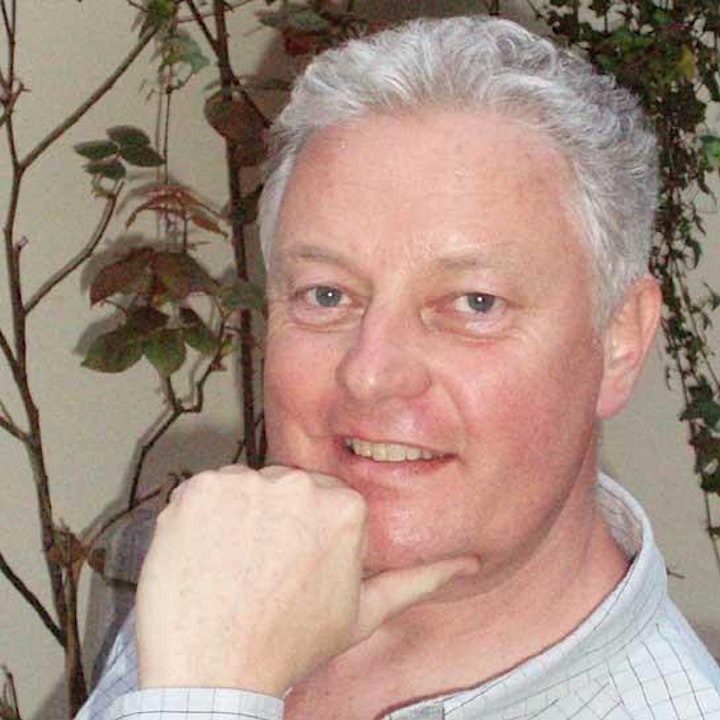 Tim Wilmot is an artist from Bristol in the South-west of the UK, specialising in vibrant watercolours, using tone and light to bring out the best in the medium. Tim, self-taught, paints in a loose, impressionistic style and, while having dabbled with portraits and still lifes, he is inexorably drawn to landscapes. He says: "I'm an outdoor person rather than an indoor person. For many years I've taken a sketch book on my travels and I quickly scribble scenes in a shorthand sort of way. Then, returning home, I recreate those memories with paint and brush. Watercolour is also an ideal medium for those quick impressions when you're limited in time."
What about Tim's style? He says: "I have been influenced by the styles of so many great watercolour artists, such as John Pike, Edward Wesson, John Yardley, Alvaro Castagnet and Joseph Zbukvic, but I have developed my own style over the years. When I look at other artists your aim is not to copy their style but to take elements of how they go about things and 'make it your own'. So, use methods and techniques that you are comfortable with to deploy and use: there's no sense using masking fluid if you never get on with the stuff!"As well as an exciting artist, Tim is also an inspiring teacher. He demonstrates regularly in England and, has more than 15,000 followers of his demonstrations on YouTube. He is also a popular online painting tutor. He loves personal interaction with his students: "Every artist loves a bit or critique and feedback, and that's one of the key things I get out of a demo to a group of people. Everyone has something to say about a piece of work and that feedback is critical to development."Tim adds: "There are all sorts of reasons for coming on a painting holiday -- it might be to improve your drawing skills, loosen up your style, learn how to incorporate figures in a landscape -- and it's my job to try to find what your personal objectives are and help you achieve them. Oh and have fun with like-minded people on the way."
You can find out more about time on his website.
Below is an example of a previous online session with Tim Wilmot.