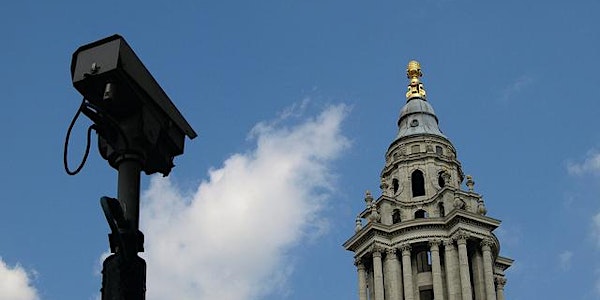 A Power Trip: guided walk on the theme of power, politics & law in London
Location
Meet at Somerset House (riverside terrace)
Strand
WC2R 1LA
United Kingdom
Description
This power-themed guided walk round the Strand, Fleet Street and St Paul's explores London's shifting landscape of power. Our route will take us in search of 'The Man' - those often rather anonymous forces of power, influence and control in the capital. On our way, we'll encounter the taxman, the military man, God (!) to name but a few. We'll find them reflected in the buildings, statues and street furniture that we pass, and in the area's history.

We'll also go inside the Royal Courts of Justice, somewhere few Londoners ever visit. I'll take guests into a court room to sit in on a hearing and observe a judge in action.

Expect an engaging and provocative introduction to English political, legal and constitutional history, and plenty of food for thought about the balance of power - and the extent of our personal freedoms - today. These issues couldn't be more relevant given the UK's unfolding Brexit drama which has questioned the balance of power between Parliament, EU institutions, the Prime Minister, 'the People' and the courts.

As one of my guests recently commented, this is a 'thinking tour' in that it raises lots of questions for people to ponder. I keep groups small (max 8 people, but generally fewer) to allow us all to get to know each other, with plenty of opportunity to discuss the issues raised.

About me: This walk blends my love of London and its history with a fascination with power. I have a degree in social and political sciences from Cambridge University. I then qualified as a solicitor and worked in the UK's Government Legal Department, specialising in planning and environmental law. There, it was my job to know the limits of the power of the state, the extent of our rights as individuals, and the role that our judges have in resolving disputes. My legal background informs how I think about power but this is not a tour of legal London. (We won't be touring the Inns of Court, or visiting the Old Bailey.) These days, I combine leading walks for dotmakertours.co.uk with producing spoken audio features.
Listen: Here's a 2 minute audio introduction to the walk.
Read what others have to say: on AirBnB and TripAdvisor.

Meet: Somerset House riverside terrace, by the war memorial (see joining map). The walk ends by St Paul's Cathedral.
Suitable for: adults and young people aged 18 and over. The walk involves going up and down steps.
Maximum group size: 8.This is to keep things interactive and allow plenty of opportunity for discussion.
The ticket price includes an untaxed snack.
Cancellation: We can't offer refunds but given enough notice we may be able to offer a place on another walk.
This walks is also available at other times to private groups.