A Practical Guide to Implementing GDPR for the Health & Social Care Sector

Thursday, 15 March 2018 at 09:00
Event Details
Stephensons Solicitors LLP and Kings Chambers invites you to a specialist conference for the Health and social care sector in terms of how best to prepare for the GDPR.
 A practical guide to implementing the General Data Protection Regulation ("GDPR") & maintaining effective compliance specifically for the education sector.
The GDPR will come into force in the UK on 25 May 2018. GDPR significantly strengthens the current law on data protection. The ICO will have the power to impose much greater financial penalties for non-compliance of up to 4% of your annual global or £17 million – whichever is greater.  All organisations that process personal data must be compliant.  They will also be required to actively demonstrate compliance with the new regulations. It is crucial that all organisations take action now in order to adequately prepare for GDPR as well as maintaining and demonstrating compliance from 25 May 2018 onwards.  This seminar will provide specific advice to organisations within the health and social sector as you prepare for GDPR. Our expert speakers will also look at how to maintain and demonstrate compliance with the new legislation so that you can be confident in your preparations and know exactly what to do in order to maintain your organisation's compliance.
 Who should attend
Hospital trusts

Social services

CCG's

Dentists

GP's

Care homes

Care providers/agencies

Local Authorities
Ideal for
Data Protection offices

Compliance officers

Owners & Governors
REGISTRATION & REFRESHMENTS                                                09:30 – 10:00     
SESSION 1 – HOW TO PREPARE FOR GDPR                                 10:00 – 11:30
Stuart Crook, Stephensons Solicitors LLP
BREAK                                                                                                 11:30 – 11:45
SESSION 2 – HOW TO MAINTAIN COMPLIANCE                            11:45 – 12:45
Stuart Crook, Stephensons Solicitors LLP
LUNCH                                                                                                 12:45 – 13:30
SESSION 3 – CHALLENGES SPECIFIC TO EDUCATION                13:30 – 14:30
Sam Karim QC, Kings Chambers
SESSION 4 – WHAT TO DO WHEN THINGS GO WRONG               14:30 – 15:30
Sam Karim QC, Kings Chambers
Q&A                                                                                                     15:30 – 16:00
CLOSE                                                                                                16:00
Cost
£400.00 plus VAT (standard price)

Early bird special offer up until 21st February of £300.00 + VAT
5 hours CPD
Certificates of attendance will be provided to attnedees by email following the conference. 
Our speakers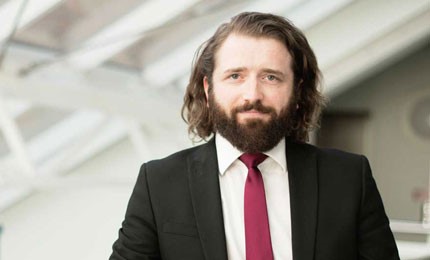 Stuart is a Senior Associate Solicitor specialising in data privacy and information law.  Stuart advises companies and other organisations on all aspects of data privacy law including how to ensure full and cost-effective compliance with data privacy, data protection and
information law, compliance with the General Data Protection Regulation ("GDPR"), defending complaints and damages claims for breach of the Data Protection Act, Misuse of Private Information and Breach of Confidence, ICO investigations, marketing practices and compliance with the Privacy and Electronic Communications Regulations ("PECR"), Data security and compliance with the Directive on Security of Network and Information Systems ("NIS Directive"). As part of his practice in this area, Stuart provides the following services: legal advice on specific issues relating to data privacy law, drafting contracts, privacy notices and terms and conditions, Privacy Impact Assessments, health checks, data audits and risk assessments, advising on and drafting policies and procedures, staff training, dealing with Subject Access Requests, data breach management and advice/assistance in dealing with complaints and litigation.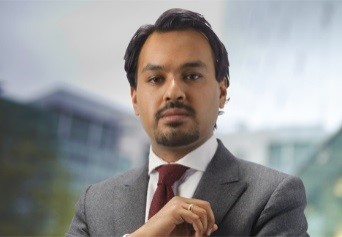 Sam Karim is a leading QC in data protection matters. Before taking silk, he was a member of the Attorney General Panel of Treasury Counsel for over a decade representing central government in high-profile proceedings. He has experience in all levels and types of
courts and tribunals and regularly appears in the appellate courts. Sam is a Member of the Chartered Institute of Arbitrators and is admitted as a practitioner in the Dubai International Finance Centre (DIFC) Court.
Sam has advised a wide range of public sector and commercial organisations regarding their use of personal information and relating the implications of sharing confidential personal sensitive information with other public authorities for the prevention of crime and fraud. He has experience of RIPA at the First-Tier Tribunal, and in appeals from that Tribunal, and also appearing in the county court in proceedings under the DPA 1998 for public and private sector data controllers. Sam was recently a keynote speaker on Data Protection Compliance for the European Fraud Network in Brussels.
 By registering for this event you agere to Stephensons and Kings Chambers to share your contact details between the two organisations.
Save This Event
When & Where

St James Club
42 Spring Gardens
M2 2BG Manchester
United Kingdom


Thursday, 15 March 2018 at 09:00
Add to my calendar
Organiser
Stephensons Solicitors LLP
Stephensons is an award-winning top 150 law firm, with over 470 staff based in seven offices across the country.
We are a multi-service firm providing legal services to individuals, businesses and government organisations. We work alongside our clients, whether it's helping them out of a tight corner or assisting them to fulfil their aspirations.
A Practical Guide to Implementing GDPR for the Health & Social Care Sector