This event is aimed at persons interested in petitioning for a lawful grant of armorial bearings in the UK and Commonwealth Realms
About this Event
Have you ever wondered what is involved in petitioning, ie. applying for, a grant of arms or registering a family pedigree in the UK or Commonwealth Realms? Coats of arms are inheritable intellectual property granted by the Crown to a single named person [you] and their legitimate heirs.
 This seminar is aimed at those persons who might be considering petitioning the Crown (through the Earl Marshal or Lord Lyon) for a grant of arms or registering a family pedigree, and are interested to learn more about the process and practicalities involved. No prior knowledge of heraldry, the law of arms, or blazon the language of heraldry, is expected or required.
The seminar will be led by Paul Jagger, a City of London Liveryman with recent experience of successfully petitioning for a grant of arms and assisting others in the process. Paul is an Arts Society Accredited Lecturer and regular speaker on civic and personal heraldry, he is a member of the Cambridge University Heraldic & Genealogical Society and a Trustee of The Heraldry Society (England and Wales).
There will be plenty of opportunity to ask questions about as the petitioning process, the design of arms, the role of the officers of arms (Kings, Heralds and Pursuivants), the legal standing of coats of arms in the United Kingdom and the various heraldic authorities in the Commonwealth Realms. Plenty of exhibits of how heraldry may be used in practice will also be shown and there will be a light hearted quiz on heraldic matters.
You will gain insight in to the experience from the perspective of the petitioner, learn hints and tips that will enhance your experience of petitioning. Myths and misconceptions about heraldry (e.g., the existence of family crests) will be dispelled, and preconceived ideas of eligibility trounced thereby increasing your confidence in approaching the College of Arms, Court of Lord Lyon or Canadian Heraldic Authority.
Every participant will receive a copy of 'A Practical Guide to Petitioning for Arms' in electronic format and a printed copy of the Pitkin Guide 'Coat of Arms'.
The seminar benefits from a highly engaged audience, so come armed (pun intended) with lots of questions and be prepared to leave the seminar eager to submit your own petition to and register your family pedigree.
FAQs
Surely I can just purchase my family crest or coat of arms from a website?
Websites offering to sell you your family 'crest' or coat of arms are as lawful and legitimate as those selling unicorn droppings, miracle cures, or left over bricks from the Berlin Wall.
I've seen a high street shop offering to sell my Coat of Arms, surely that must be legitimate? 
See the answer to the previous question.
Where can I contact the organiser with any questions?
Email: pauldjagger@icloud.com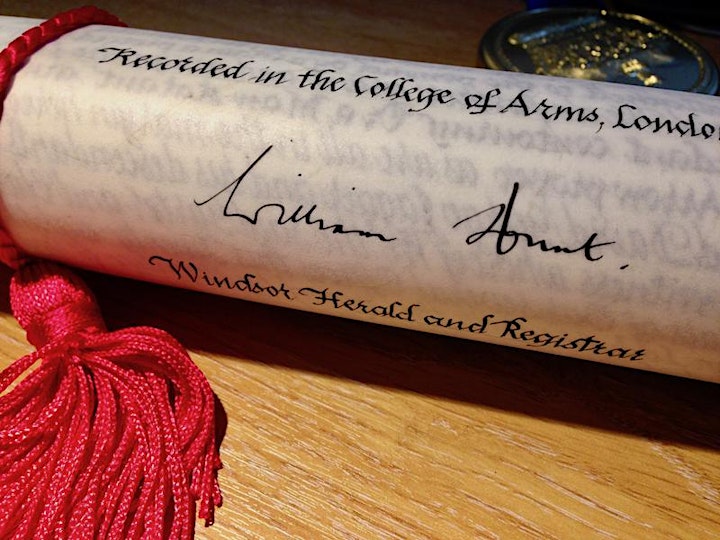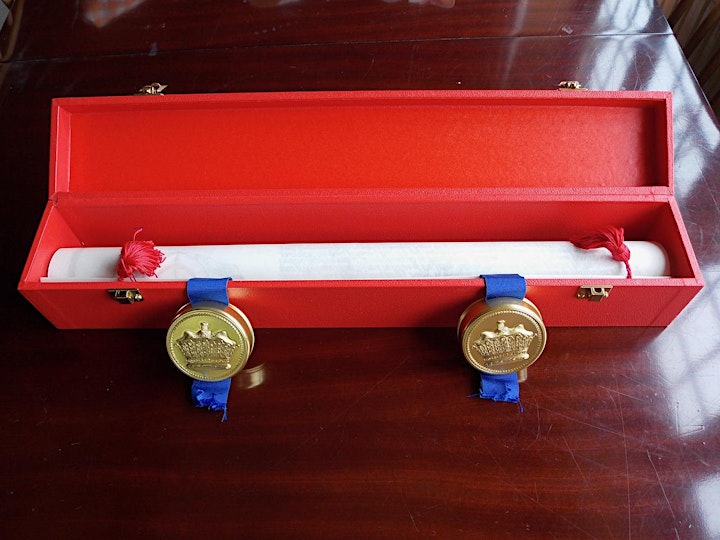 Learn about the role of vellum in preserving family heritage for centuries, and the many ways to depict and display a grant of arms that will be an heirloom for future generations.