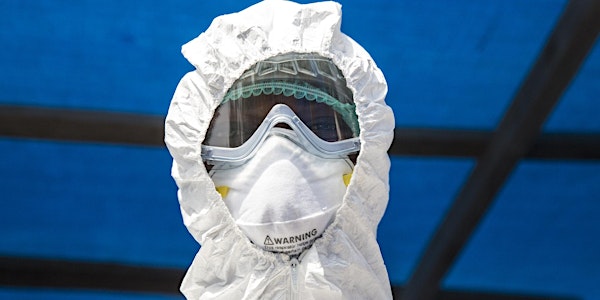 A Preventable Epidemic: The Ebola Outbreak and Failures of Governance in We...
Location
Hong Kong Theatre, Clement House, Aldwych
London School of Economics and Political Science
Houghton Street
London
WC2A 2AE
United Kingdom
Description
Date: Thursday 22 March 2018
Time: 6:30- 8:00 pm
Venue: Hong Kong Theatre
Speaker (s): Ismai Rashid Ibrahim Abdullah
Chair: Jonah Lipton

From 2013 to 2015, over eleven thousand people across West Africa lost their lives to the deadliest outbreak of the Ebola virus in history. Crucially, this epidemic marked the first time the virus was able to spread beyond rural areas to major cities, infecting tens of thousands and overturning conventional assumptions about its epidemiology. Our panelists reflect on how a manageable disease outbreak became a major governance failure of public health systems at local, national and international levels.
Speakers bio:
Dr. Ismail Rashid is a Professor of history at Vassar College. His books include West Africa's Security Challenges, The Paradoxes of History and Memory in Postcolonial Sierra Leone, and The West African Ebola Epidemic: Towards a Political Economy. He currently serves as the Chair of the Advisory Board of the African Peacebuilding Network of the Social Science Research Council.
Jonah Lipton is an anthropologist and research officer at the Firoz Lalji Centre for Africa. His research looks at the intersections between African political economy, urban neighbourhood life, crisis, and humanitarianism, with a regional focus on Sierra Leone. His doctoral thesis, based on long-term ethnographic fieldwork immediately before and during the Ebola crisis, examines family life, work, and coming of age among young men in Freetown.
Luisa Enria is Lecturer in International Development at the University of Bath. Her research in Sierra Leone has focused on post-conflict reconstruction, electoral violence and the political dimensions of development and humanitarian intervention. During and after the Ebola outbreak she carried out research in Northern Sierra Leone on experiences of new encounters with biomedicine and emergency measures. Her current ESRC project entitled States of Emergency: Citizenship in Crisis in Sierra Leone studies the implications of the Ebola response for young peoples' relationship with the state.
Twitter hashtag for the event: #LSEebola
This event is free and open to all, but pre-registration required via Eventbrite. Contact the Firoz Lalji Centre for Africa at africacentre@lse.ac.uk if you have any queries. Please note that we will be overbooking this event, so please arrive early to guarantee a seat in the auditorium