Handpan Academy hosts a private evening with Manu Delago.
About this event
After several years as an international touring musician with Björk, Olafur Arnalds, The Cinematic Orchestra and Anoushka Shankar, as well as star of the multi-award-winning music-and mountain-film Parasol Peak, the Grammy-nominated artist now lands in Blowfield City for a private evening at the Handpan Academy.
We have 30 exclusive tickets, that will be prioritized for Handpan Academy fans, students and partners. Keep en eye on your mailbox for the invitation code.
This is a one time opportunity, don't miss out on the priority booking, as from october 15 Th the remaining tickets will be released to public.
The program
18:00: Welcome drinks and nibbles
18:30: Screening of Parasol peak (30 mins)
19:00: Solo performance, unplugged
19:30: Interview
20:00 Drinks and food
Parasol peak - The movie
We will screen the movie where Manu leads an ensemble of 7 musicians on a mountaineering expedition in The Alps. Along the way, the group perform a collection of brand new compositions in different locations, at varying altitudes.
After the movie Manu will give a private solo performance; unplugged, and we will organize an interview about his works, career, challenges and ambitions...
You will learn about this new project "Environ me" he will perform the next day in Antwerp.
Food and Drinks
After the show, time for drinks and mingle.. Don't forget to pre-register your Sushi, or bring your own food.. Drinks are available from the bar.
Antwerp Concert November 30 Th - "Environ Me"
We will offer special discounted tickets for the next day concert in Antwerpen at "De Nieuwe Vrede" as an Add On to this reservation. No need to book seperatly for this event if you are registering for the private event, just add it to your cart.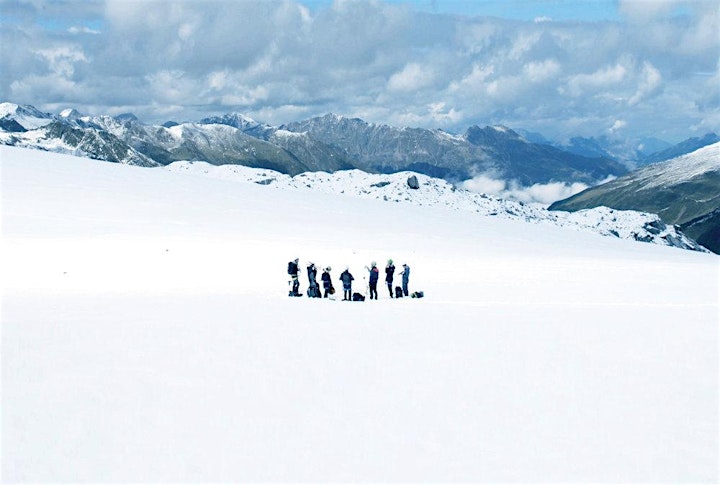 Organiser of A private evening with Manu Delago
The handpan is more than just an instrument: it's a way of life, a provider of happiness, healing and meditation, and an opportunity to be part of a community full of amazing people. 
Whether you are already an accomplished player, an experienced teacher, an enthusiast or an absolute beginner, the Handpan Academy, based at stunning facilities near to Brussels, is calling upon you to spread this wonderful steel magic to a wider audience.
We offer 'First Touch' try-before-you-buy workshops, group sessions and masterclasses hosted by the best musicians in the field. These are held in our classroom, at festivals and at private venues throughout Europe.