Event Information
Location
Tropicana Beach Club
New London Theatre, Parker Street
Covent Garden
London
WC2B 5PW
United Kingdom
Refund policy
Contact the organiser to request a refund.
Eventbrite's fee is nonrefundable.
In 2020, hope can feel like a rebellious act. Join us for an evening of inspiration, and hear from people who are fixing the future.
About this event
Everyone alive today has entered the world through a poignant door in global history. The decisions we make in our lifetime have the power to alter the fate of the entire planet. Pretty heavy stuff.
And yet everywhere you look, there are huge problems. Economically, politically, environmentally. It's easy to feel like our efforts are futile and resign ourselves to a chaotic and uncertain future. To be hopeful in 2020 can feel like a rebellious act.
Thousands of talented people all over the world are building working futures that are worth celebrating. So to ring in a new decade, we're hosting a night of audacious optimism, inspiration and connection.
At Escape The City, we believe life is too short to do work that doesn't matter to you and the world. Come and join 400 like-minded souls for an epic evening of inspiration.
We've asked some of our Escape heroes - people who have started businesses, careers, and movements that matter to them - to share their stories, lessons and advice with us.
Just by coming along, you'll be a part of building a better future!
A few of our speakers:
Al Humphreys: Serial author, entrepreneur and adventurer
> As well as expeditions such as cycling round the world, walking across India and rowing the Atlantic, Al was named as a National Geographic Adventurer of the Year for his pioneering work on the concept of microadventures, trying to encourage people to get outside, get out of their comfort zone, go somewhere they've never been. Al will be joining us to share his advice on how to live more adventurously everyday.
Andrew Medhurst: ex-banker, Extinction Rebellion activist
> Andrew will share his journey from banker to environmentalist, and the challenges he faced in the transition to doing work that matters and how each of us can make the transition to making a difference in the future.
Anna Mcnuff: Adventurer, and founder of Adventure Queens
> The story behind Anna and her barefoot running movement sweeping across the UK, she'll talk about how to embrace change, to think bigger, and ultimately to see testing times as an opportunity to learn, and to grow.
Pippa Murray: Founder of Pip & Nut
> Pippa escaped a career working at the Science Museum to start Pip & Nut in 2015 (via a stint living in a shed in our garden at the Escape the City office!). Since then she's been on a mission to bring nutritious, sustainable and fun products to the masses. Pip & Nut keep this front of mind in everything they do, having recently become a B corporation. In a world where more companies are striving to be responsible, Pippa will share how she got to where she is today, and how we can all do our part to lead the change we wish to see in the world.
Alex Stephany: Founder of Beam
> Former CEO of Just Park, Alex was inspired to build Beam after getting to know a homeless man at his local Tube station. Alex knew that to make a real difference to his life would mean helping him to build the skills he needed to support himself. He went on to build Beam which helps those affected by homelessness to crowdfund training opportunities enabling them to build meaningful careers. Alex will be sharing his story, and how to approach the problems we face with an innovative mindset.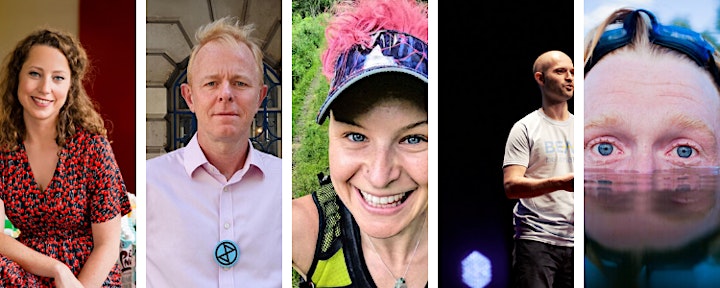 Tickets and Timings:
There will be no waiting list or tickets on the door, so once these tickets are gone, the event will be sold out as we are at full capacity. Sorry!
Please don't delay in buying tickets. In order to fight procrastination, the prices get progressively more expensive as they sell out! We're expecting a full house this year and there won't be tickets available on the door.
The proceeds of this event will be going to our climate charity partner, Cool Earth.
We're on a mission to help one million people to do work that matters to them and the world. Not just to find more fulfilling work but create it too. Online and offline we've seen first hand the incredible power in connecting likeminded, motivated, passionate people.
Whether it's a small step or a brave leap, we've learned that amazing outcomes and inspiring change is best achieved together.
We want to wake people up to what work can really look like. To careers built on freedom, passion, autonomy, fulfilment, and purpose. To more connected and more meaningful lives. To 21st Century Careers, built on their terms, not someone else's.
We're doing it because we believe a million more people doing work that matters to them will change the world.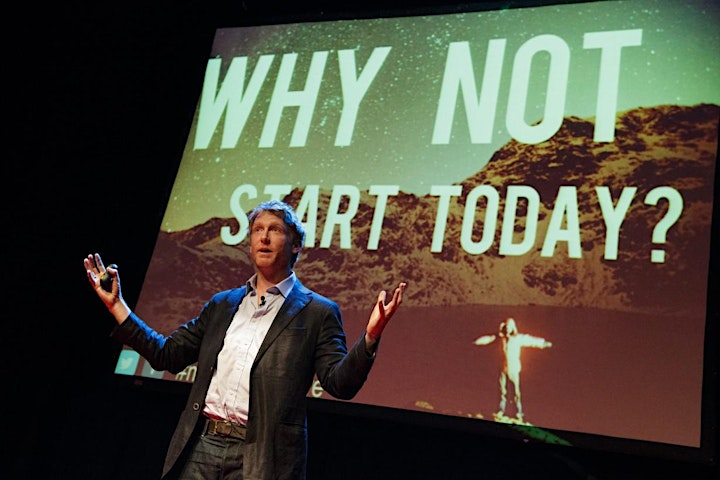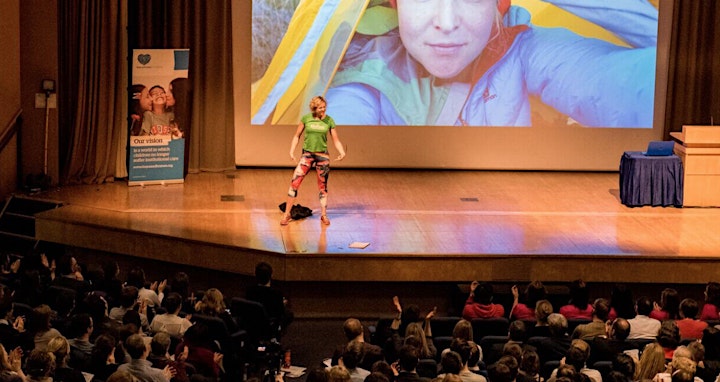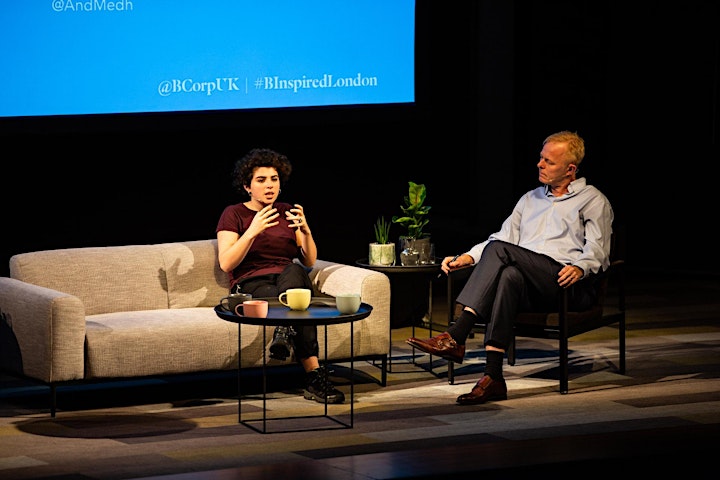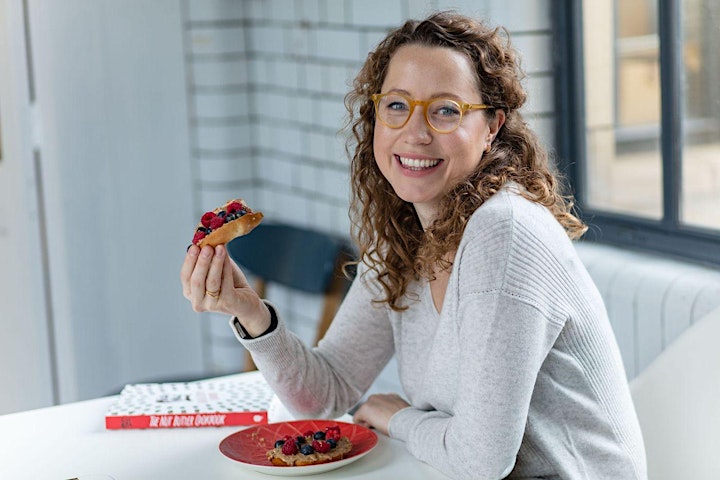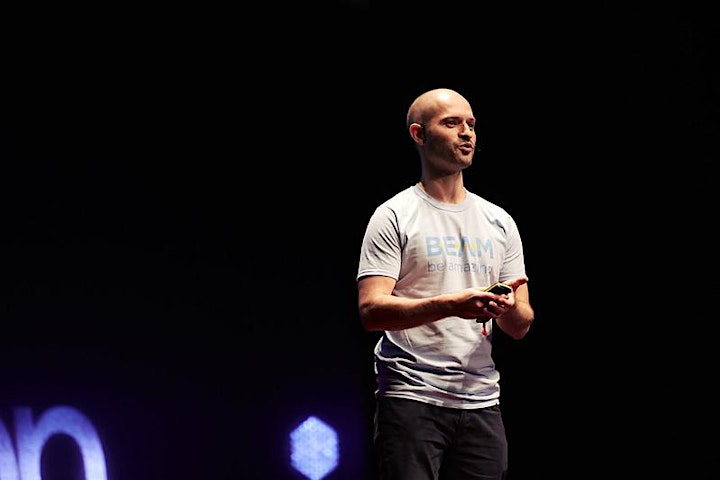 Date and time
Location
Tropicana Beach Club
New London Theatre, Parker Street
Covent Garden
London
WC2B 5PW
United Kingdom
Refund policy
Contact the organiser to request a refund.
Eventbrite's fee is nonrefundable.