Refund policy
Refunds up to 1 day before event
Eventbrite's fee is nonrefundable.
A Reflexive Meaning Making Framework for Supervision Workshop with Patti Stevens
About this event
This workshop will consider why reflexive practice is such a vital component for meaning making in supervision.
1st Learning Objective:
To become clear about the differences between reflective and reflexive practice
2nd Learning Objective:
To be appraised of a self-report profiling tool and model. The Coaching Signatures Profile®(CSP)2nd Edition raises self-awareness through reflective and reflexive practice through recognising and understanding their most developed and natural coaching style.
The workshop will explain the process of the CSP which consists of eight different coaching styles or 'coaching postures' as they are referred to for enabling supervisees with their supervisors to reflect and explore their own self meaning making and the different styles they adopt with their coachees.
This workshop will be recorded and you can use the ticket function to pre-purchase the recording before the event. This will be useful for colleagues who are not able to attend the event live and also for those who attend the event live and want to watch it again.
This workshop will be hosted on the Zoom meeting platform where we will use our camera and microphones to interact with each other as a group.
To support practitioners in this time of extraordinary circumstances we are offering access to this group for a self-select fee.
The self-select fee is a radical inclusion policy to open learning for all colleagues. The guide price for this event is £20.00, however, we appreciate that income varies greatly in different locations and circumstances. Please contribute what you can to help us maintain inclusive professional training.
All the colleagues at ONLINEVENTS and the presenters we collaborate with are committed to working in a manner consistent with the BACP Ethical Framework, which can be accessed on the link below. When registering for this event you are agreeing to be present and interact in a manner that is consistent with this Framework.
https://www.bacp.co.uk/events-and-resources/ethics-and-standards/ethical-framework-for-the-counselling-professions/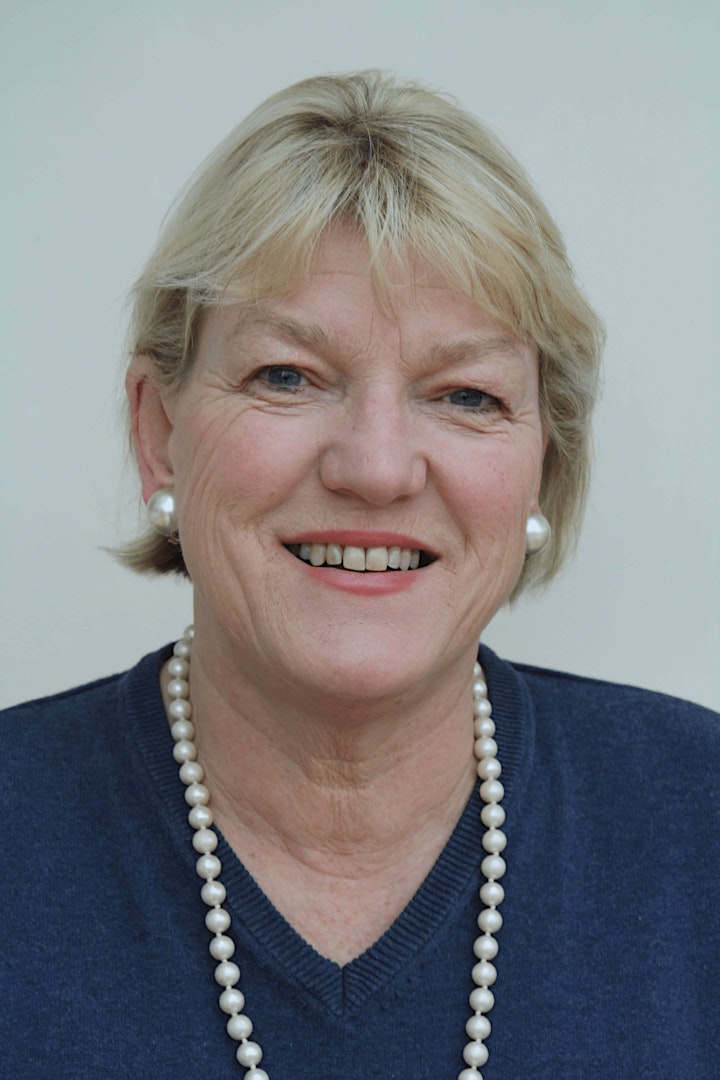 Patti Stevens
Patti Stevens MSc. founded the Coaching Supervision Consultancy Limited (CSC Ltd) in 2004 to meet the Professional Supervision requirements of practitioners working within the domains of Coaching, Leadership, Consultancy and other People Development contexts.
That same year she co-founded the Association for Professional Executive Coaching & Supervision (APECS), the UK's top-level professional body for accrediting Executive Coaches and Supervisors. She served as a Board Director and CEO from 2004 to 2014 and was instrumental in developing the accreditation process. She continues to be active on the Accreditation Team and is an APECS Ambassador for Supervision and an APECS Fellow.
She is also a Fellow and Companion of the Institute of Leadership and Management
Having gained extensive business, coaching, counselling and supervision experience over 35 years both in the private and public sectors Patti has also worked extensively with various academic institutions and business schools such as Kings College London, Oxford Brookes University, Kingston University and Henley Business School to help design and deliver qualifications at Certificate, Diploma, Masters and Doctoral level so developing and contributing a rich tapestry of experience, knowledge and wisdom within her profession. She has also designed and delivered a Level 7 Diploma in Coaching & Leadership Supervision accredited by ILM.
Through the professional supervision relationship, Patti quality assures coaching provision by monitoring, evaluating and developing coaches, leaders, consultants and those involved in professional relationships. Her work integrates reflexivity and best practice along with coaching performance delivery and continuing personal & professional development (CPPD). To this end Patti has developed the unique Coaching Signatures Profile® (CSP) which she uses in her own practice and offers training and accreditation for other supervisors and experienced coaches to use the tool.
Patti's own professional qualifications include; MSc. Psychological Counselling & Psychotherapy (Roehampton, Surrey); Post-Graduate Diploma in Organisational Psychology & Psychiatry (Kings College, London); Diploma in Supervision for Coaching & Mentoring (Oxford Brookes University); Diploma in Professional Coaching & Mentoring (OSC&M) and a BSc Hons. Psychology (Brunel University), together with too many other CPPD activities and certificates to mention here!
Website | www.supervisionconsulting.com