Description
Find out how Mackie's of Scotland cut its resource use and energy costs

Family-owned, Mackie's of Scotland is a well-known Scottish food brand. Originally a milk retail company, the business has evolved over the years to manufacture ice cream. After implementing a series of energy saving and resource efficiency measures, the business was able to dramatically cut its energy and resource use, whilst saving on overheads.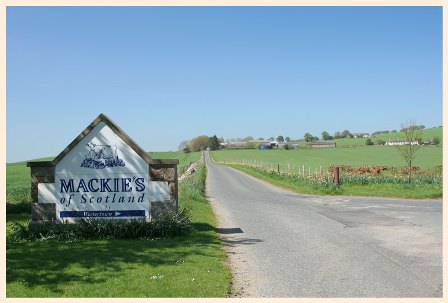 Join us on this unique behind-the-scenes tour to see the many successful improvements that have been made including:
four wind turbines with a total capacity of 3 MW
10 acres of solar panels with a capacity of 1.8 MW
a biomass plant providing 400 kW of heating power
the comprehensive recycling system on site
other green initiatives such as upgrading to a more energy efficent freezer
Agenda

Welcome address
Site tour highlighting the implementation of sustainability measures
Drop-in clinic: an opportunity to speak one-to-one with a Resource Efficient Scotland Implementation Advisor


If you would like to improve performance and save money by using less energy, water and materials, then make sure you join this knowledge sharing session.
This event is part of Aberdeen and Aberdeenshire Sustainable Business Week in association with Aberdeen City Council, as part of its 'Powering Aberdeen' programme, Aberdeenshire Council and Aberdeen & Grampian Chamber of Commerce, to deliver an exciting week of events this November.
Limited spaces:

Due to the popularity of Resource Efficient Scotland events, places are limited to two people per organisation in the first instance. Additional colleagues wishing to attend may submit a booking and, if space permits, will be able to join the training.
Further information:
For further information or to discuss other site visit opportunities and dates, please contact enquiries@resourceefficientscotland.com or call 0800 808 2268.

Data protection: It is important to note that the information you provide Zero Waste Scotland will be treated in the strictest of confidence, except when we are required to disclose data by law or applicable regulatory requirement, including any disclosure required under the Freedom of Information (Scotland) Act 2002 and/or any code or applicable data agreement relating to disclosure and access to information held by public bodies.
Your information will be used for service delivery and research studies by Zero Waste Scotland LTD. In addition, we will use your details to send you information about other services and products that may be of interest.
For more information visit http://www.zerowastescotland.org.uk/content/data-protection-policy