Description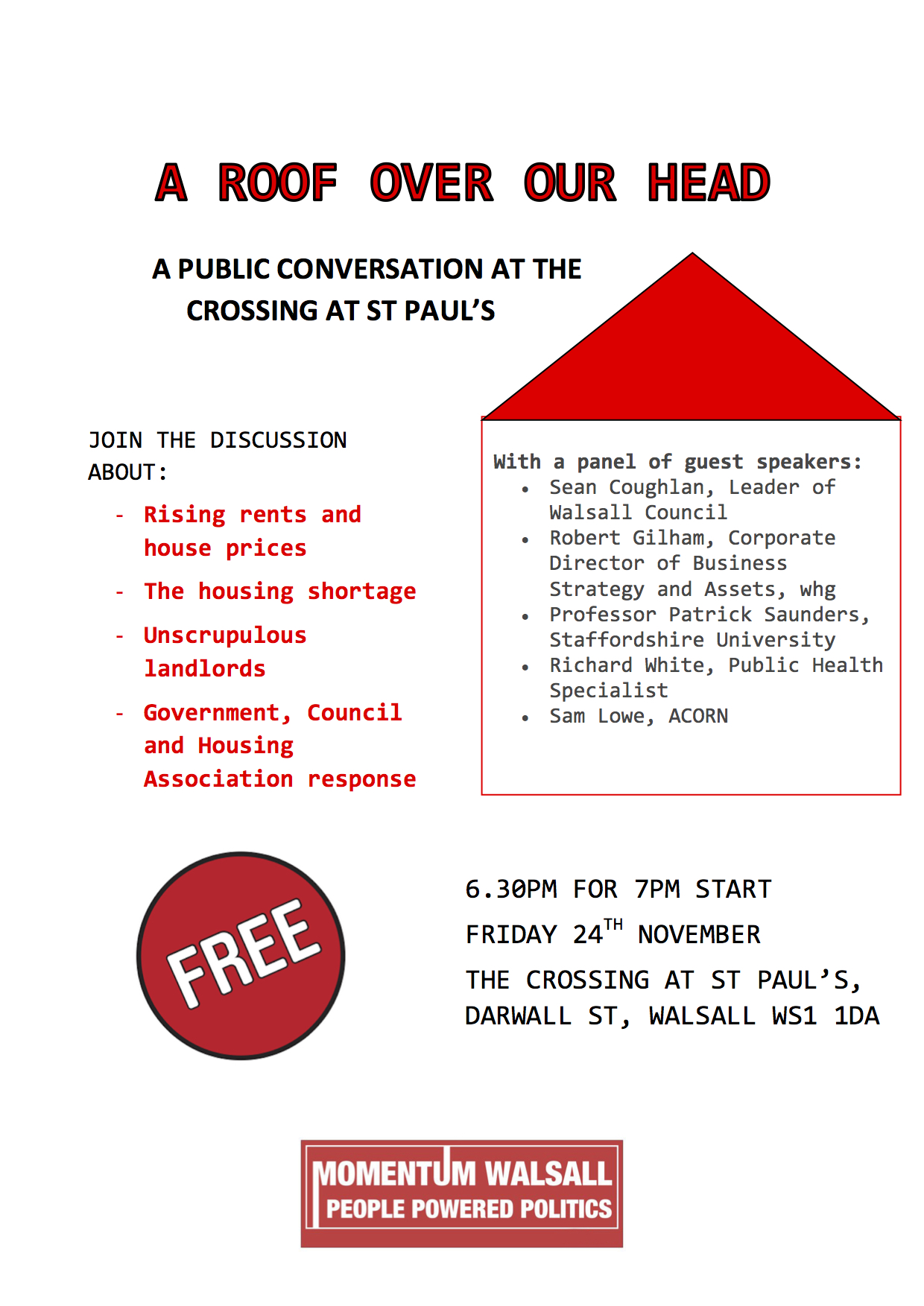 Over the summer, we have been listening to local people, recording their stories. This is our opportunity to discuss what is needed.
The Labour manifesto goes a long way to address the crisis, but what else does Walsall need?
JOIN THE DISCUSSION ABOUT:
- Rising rents and house prices
- The housing shortage
- Unscrupulous landlords
- Government, Council and Housing Association response
With a panel of guest speakers:
- Councillor Sean Coughlan, Leader of Walsall Council
- Robert Gilham, Corporate Director of Business Strategy and Assets, whg
- Patrick Saunders, University of Staffordshire
- Richard White, Wider Determinants of Health Specialist, Public Health, City of Wolverhampton Council
- Sam Lowe, Acorn
Date and time: 24th November 2017, 6.30pm for 7pm start
Hot and cold drinks will be provided, please bring some food to share.