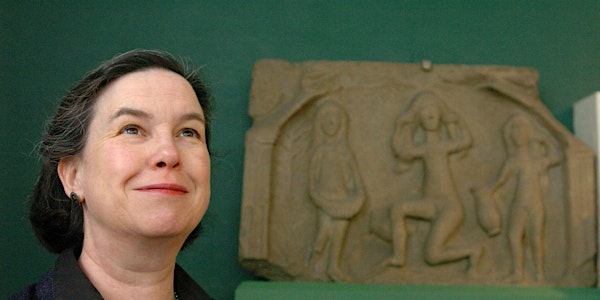 'A Scandalous Trough and other Tales of Romano-British Sculpture'
Event Information
Location
Herschel Building
Herschel Building
HERB.G.LT2
Newcastle upon Tyne
NE1 7RU
United Kingdom
A talk by SANT's Past President Lindsay Allason-Jones, to kickstart our celebration of Hadrian's Wall 1900th anniversary!
About this event
Sign up for a public lecture, hosted by the Society of Antiquaries of Newcastle upon Tyne at the Herschel Building in Newcastle Uni Campus, to kickstart the celebrations for Hadrian's Wall 1900th Anniversary. The talk will be held on the 26th January 2022, 6pm in Lecture Theatre 2, Herschel Building, Newcastle Uni Campus.
The past ten years has seen work completed on the final volume of the Corpus Signorum Imperii Romani for Great Britain (Volume I, Fascicule 11). This has involved finding and recording stones of Roman date which is decorative, whether an altar, statue, relief, architectural embellishment, tombstone or graffiti. The area for this volume is Northumberland south of the Stanegate, including the southwest tip of Northumberland, Tyne and Wear sites not included in CSIR I.1, County Durham, Cumbria, modern Lancashire and Derbyshire.
During the project several new pieces of Romano-British sculpture have been discovered and some long-lost have been re-found. Much detective work has been required through library work and local contacts to track pieces down. As a result, gaps in our knowledge about the Romans in the north of England have been filled and evidence revealed about religious practice in the Military Zone at this time.
What has been particularly fascinating is the curious post-Roman histories of some of the stones, which reveal much about early antiquarian activity. Whether considered a suitable gift to one's hosts when making a visit, being used to fill up gaps in stone walls, entering folk legend and even causing scandal in a Lancashire parish, these glimpses into our Roman past have also unexpectedly shed light on life in the 17th-20th centuries.
Please note all in person attendees will also be issued with a Zoom link upon getting their Eventbrite ticket. This is to ensure the lecture can go ahead, whatever public health measures will be in place at the time of delivery. Should the lecture be moved online, all attendees registered on Eventbrite will be contacted in good time.
Date and time
Location
Herschel Building
Herschel Building
HERB.G.LT2
Newcastle upon Tyne
NE1 7RU
United Kingdom