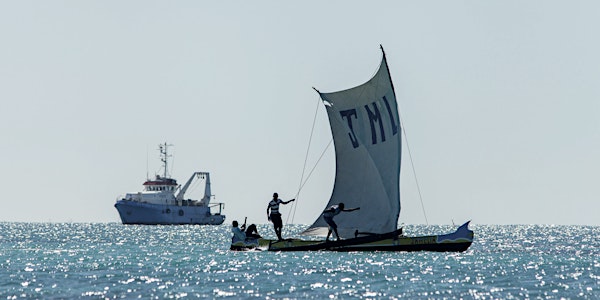 A sea change for small-scale fisheries. Global leadership towards SDG14b:
Location
Oceanário de Lisboa
s/nº Esplanada Dom Carlos I
1990-005 Lisboa
Portugal
How exclusion zones for industrial fisheries and preferential access areas for small-scale fishers can safeguard livelihoods and ecosystems
About this event
REGISTER FOR ONLINE PARTICIPATION HERE: https://blueventures.org/what-we-do/advocacy/unoc/registration-a-sea-change-for-small-scale-fisheries-global-leadership-towards-sdg14b-preferential-access-and-inshore-exclusion-zones/
The Transform Bottom Trawling Coalition is hosting an official side event at the UN Oceans Conference. The event will explore the role of inshore exclusion zones free from industrial fisheries and preferential access areas for small-scale fisheries in safeguarding livelihoods and ecosystems.
Session outline and objectives
Government officials from Belize, Madagascar and Thailand's fisheries departments, along with small-scale fishers from Belize and West Africa and fisheries experts will highlight how closing inshore areas to industrial fishing and giving artisanal fishers preferential access protects people and the planet.
This high profile panel will explore how creating preferential access areas that prioritise artisanal fishers' rights, and inshore exclusion zones that prohibit the most destructive forms of industrial fishing such as bottom trawling, can protect small-scale fisheries and biodiversity, strengthen marine management and conservation, and increase food security and sovereignty.
Official representatives will share the steps that Belize and Madagascar have taken to protect coastal fisheries, whilst small-scale fisher representatives will share perspectives from the front lines of our ocean emergency.
Speakers from Duke University and WorldFish, leaders of the Illuminating Hidden Harvests initiative in partnership with the FAO, will provide a global perspective of the extent of preferential access areas (PAAs) for small-scale fishers, delivering valuable insights on progress towards SDG indicator 14.b.1.
Dr Shakuntala Haraksingh Thilsted, winner of the 2021 World Food Prize and Global Lead for Nutrition and Public Health at WorldFish, will moderate the event. Dr Essam Yassin Mohammed, Interim Director General at WorldFish, will give opening remarks.
Event details
The event will take place from 08:30 - 10:00 am WEST/GMT+1 on Friday the 1st of July in the Oceanário de Lisboa. It will also be streamed online. Further details will be announced closer to the event.