A series of online events curated by artist Lasana Shabazz, exploring black conversations and experiences from a queer perspective.
About this Event
The Ubele Initiative presents A Seat at The Table, a series of online events curated by Artist Lasana Shabazz, exploring black conversations and experiences from a queer perspective. When queerness is explored in a heteronormative context it's generally in a tokenistic fashion instead of being part of the main conversation so these webinars represent that long overdue seat at the table. 
There will be a total of three webinars taking place which will include performance, discussion and workshopping on various topics:
Colourism - January 20th 6pm-7.30pm
"If your light your all right...if your black get back"
Texturism - January 27th 6pm-7.30pm

'What is good hair to you?'
Gender - February 3rd 6pm-7.30pm
"Black boys don't do this and black girls don't do that"
Join us for this online gathering of black queer art and conversation.
*Limited tickets available
*because of the nature of this event, this event is for Black people ONLY to provide a safe space for dialogue.
*People who exhibit disrespectful and/or harmful behaviour will be removed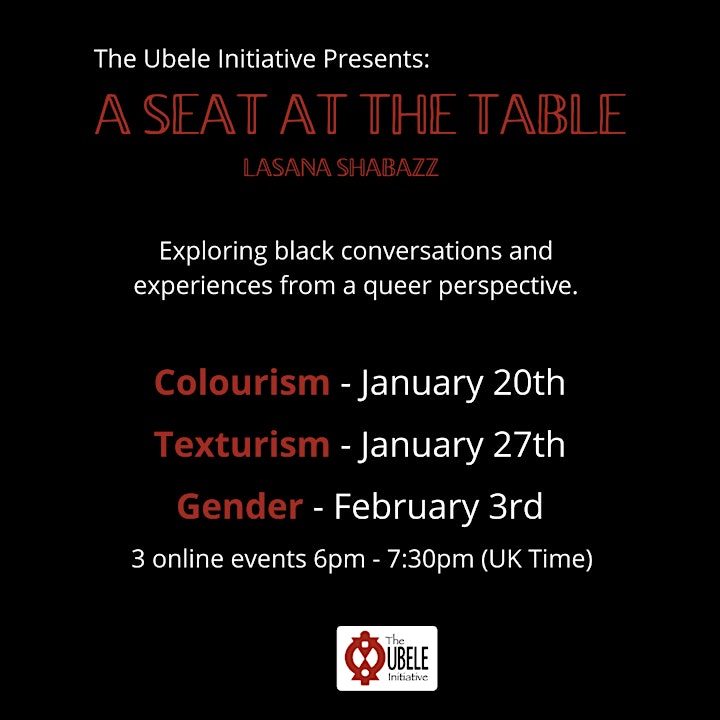 Hosted by Lasana Shabazz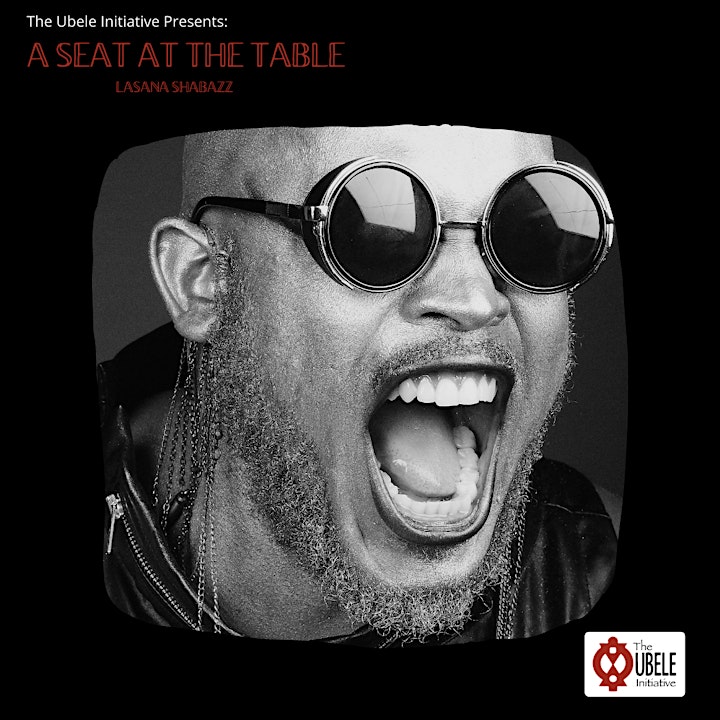 Lasana Shabazz is an interdisciplinary performance artist, writer and director whose work delves deep into identity politics. Their work incorporates theatre, dance, spoken word, visual art, music production, make up, costume design and construction. They work in art galleries, theatres, arts festivals, museums, educational institutions and art spaces nationally and internationally. The artist feels it is key to connect with an audience and take them on a challenging journey, making them feel vulnerable and uncomfortable, whilst also exploring the narratives, experiences and emotional footprint of marginalised groups.
They originally trained as an actor at Queen Margaret University in Edinburgh, which culminated with their first artist residencies with theatre company MC Theater and Imagine IC in Amsterdam, Holland. Since then they have delivered arts residencies and commissions with many organisations including Tate Britain, Victoria and Albert Museum, Manchester Art Gallery, Cripping the Stage (Toronto) and Bushwig (New York). Lasana has over 10 years' experience delivering arts, educational and community projects, working with a range of participants including NEET young people (Not in Education, Employment or Training), and children, young people and adults aged 4 to 75.
Panellists
Azara Meghie
(Colourism webinar)
I am a multi-disciplinary artist that likes to share my personal politics on sexuality, gender, racism, classism and homophobia through live art and film using poetry, breakdancing and theatre.
Throughout my developing career, I have worked with a variety of artists such as, playwright Roy Williams, Company 3 and Talawa Theatre Company.
Through my creative journey my aims are to identify the struggles faced in trying to maintain individuality, but also highlighting the cultural limitations, beliefs and society's stereotypes that I do not adhere to. The work I have created so far has developed from some element of truth and has a specific connection to myself. I really enjoy using my art, creativity and writing as a platform for catharsis and expression. Creating work that unites a desire for introspection within the audience and myself is one of my aspirations, but through that a celebration of individuality should reign supreme.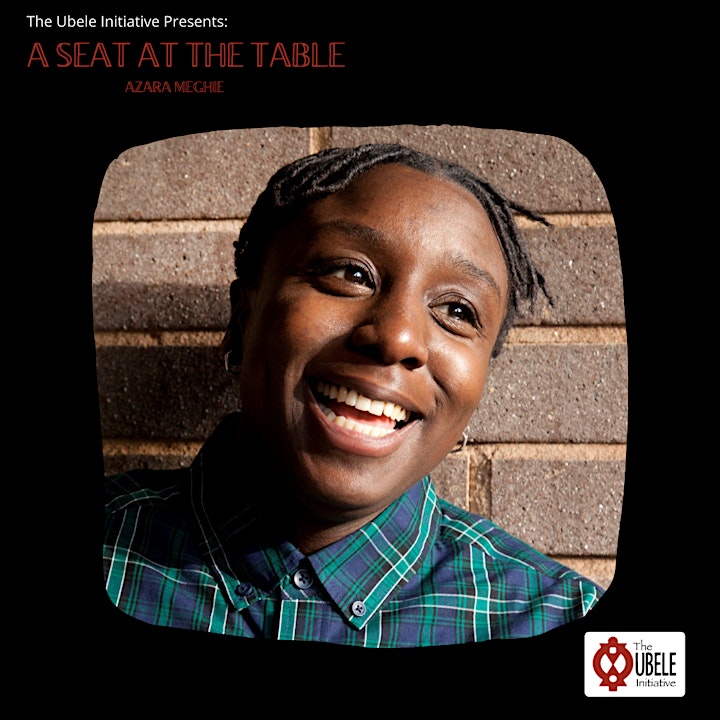 Jordan Charles
(Colourism and Gender webinar)
Poet, performer and playwright Jordan Charles shines on screen as a talent judge on BBC1's hit show 'All Together Now' alongside Spice Girl Geri Horner! Alongside performing with Gary Barlow, Kaiser Chiefs and Dannii MInogue, Jordan also appeared on BBC1's Let it Shine, and wrote the Official Songs for Hate Crime Awareness Week 2017 and Barnardo's 2018. In 2019 he became Artist in Residence at Manchester's historic Islington Mill, working on his first musical, OYA. During the performance shutdown of 2020, he documented his quarantine experiences in a poetic vlog called #LockdownLines. He also produced and co-wrote The Black Life Monologues, a series of video monologues cataloguing perspectives on the Black experience in 2020.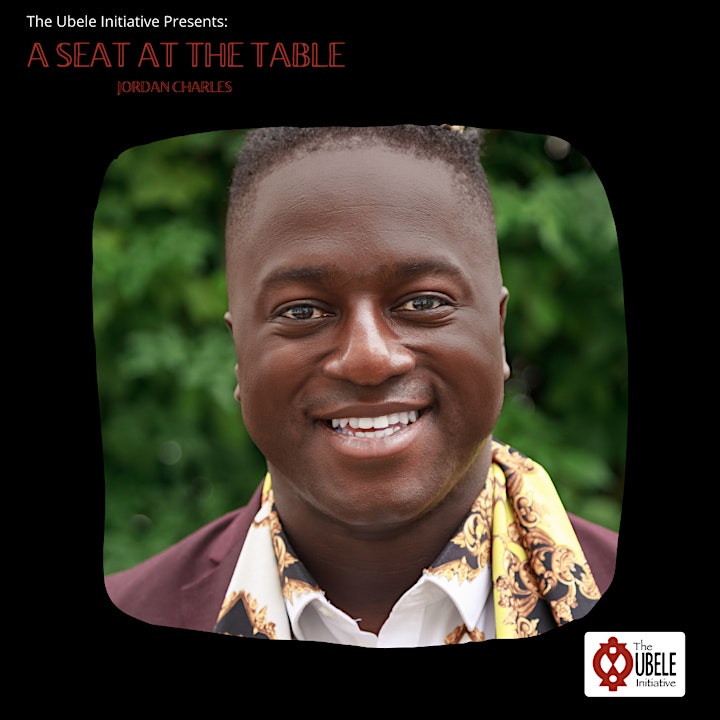 Lauriem
(Colourism and Gender webinar)
Lauriem (they/ them) is a queer Caribbean researcher, musician, singer-songwriter & author of 'Queer of colour hauntings in London's arts scene: A case Study of the Cocoa Butter Club'. They write songs on topics ranging from the white washing of French history to the unpacking of their inner whispers, in French, Creole and English. Their sound is inspired by their participation in various grassroots political projects over the years, focusing on migrants' rights, queer liberation, decolonial and reparative justice. With their sound, Lauriem takes you on a soft and rousing journey into their acoustic universe: transilience, vulnerability, collective liberation and healing. They are currently working on their first online EPs, three sound capsules for holding grief, love and the revolution.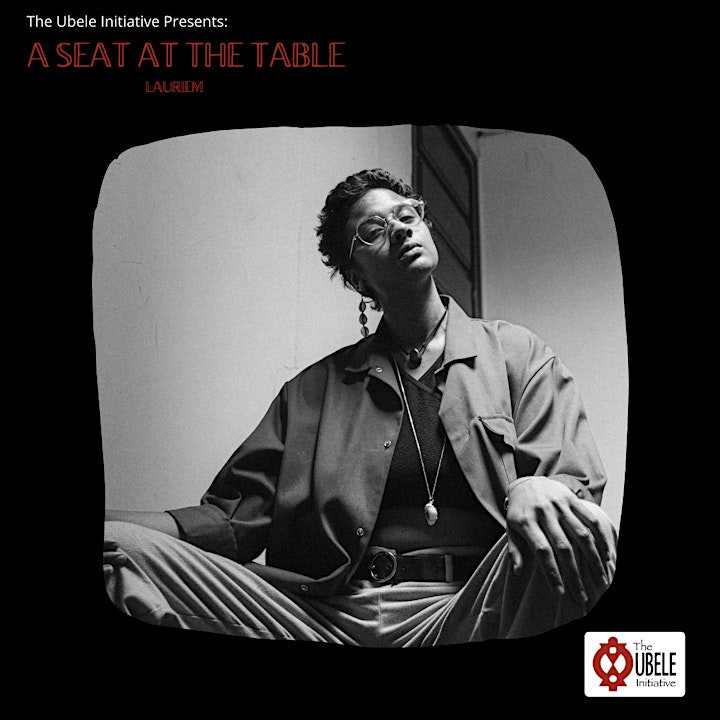 Vlad Von Kitsch
(Gender Webinar)
Vlad Von Kitsch is a genderfluid demon doll reclaiming the beauty in the monstrous. Through dark comedy draglesque, they explore themes such as mental illness, dysphoria and oppression.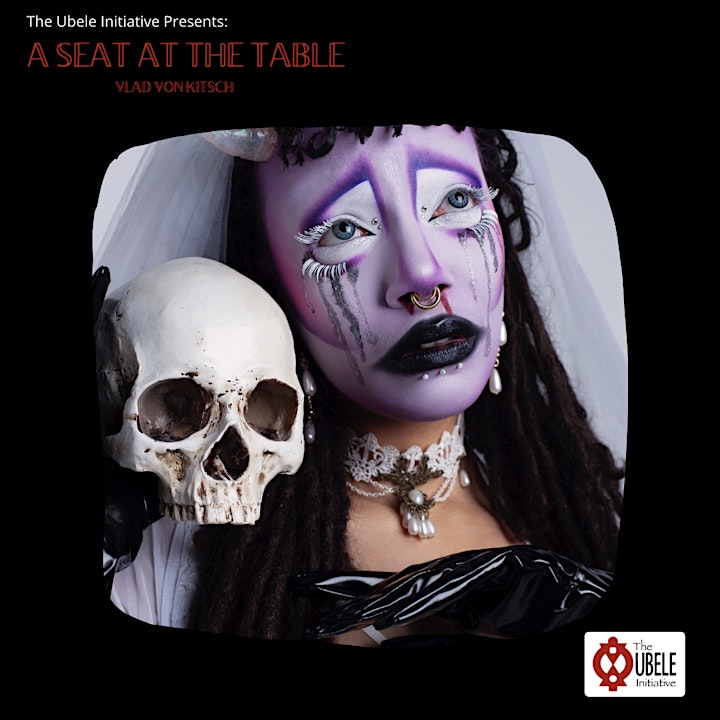 Day Eve M Komet
(Texturism webinar)
Day Eve M Komet is an artist, writer, poet, performer, and designer as well as an experimental space maker from London that now resides in liminal space. Their current energy consists in expanding their brainchild Audioslut.com. An intergalactic universe, which jumps and explores rabbit holes into other dimensions.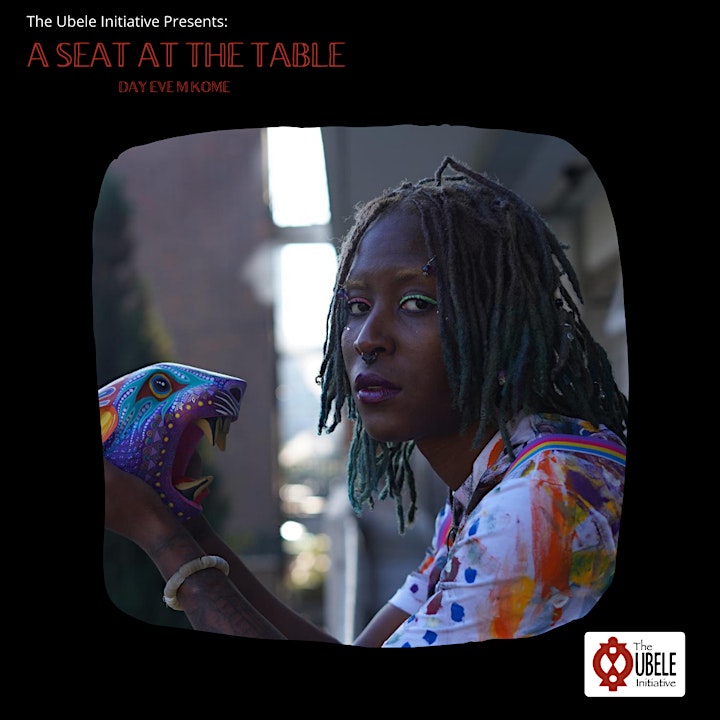 Tarik Elmoutawakil
(Texturism Webinar)
Tarik Elmoutawakil is an artist, programmer and creative producer as well as Founder and Co-Artistic Director at Marlborough Productions in Brighton, the UK's only performing arts orgnasiation dedicated to intersectional queer arts. His current public work is entitled 'Brownton Abbey', an evolving Afro-Futures Performance Party that centres disabled QTIPOC (queer, trans and intersex People of Colour).  Brownton Abbey reclaims and reinterprets QTIPOC spirituality and ritual, channelling it into an out-of-this-world, accessible party. Tarik is plugged into a network of disabled qtipoc artivists across the globe, contributing to an ongoing movement to reshape access  and leadership. A spirited public speaker, Tarik uses his joyous brand of activism wherever he can to transform the perception and treatment of marginalised QTIPOC.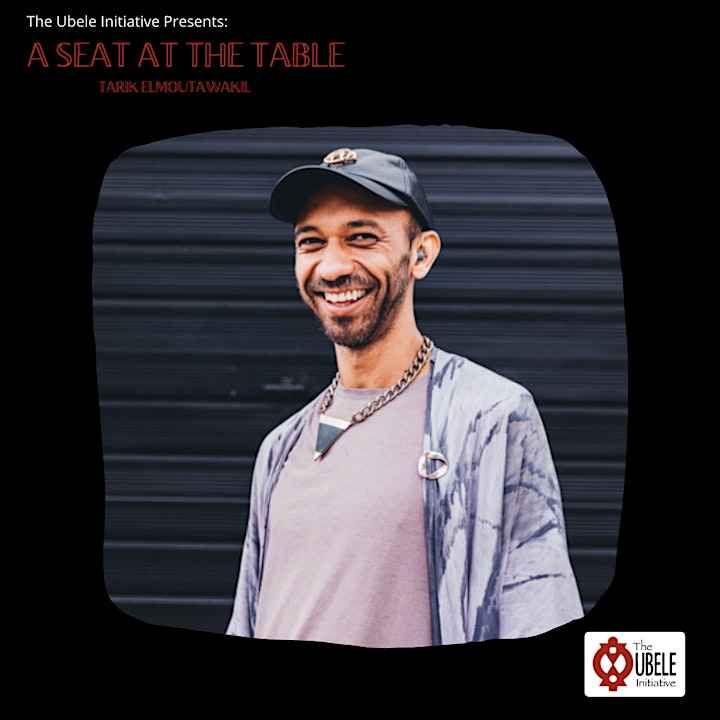 Xana
(Texturism webinar)
Xana is a sound designer, live loop musician, sound artist, performer, facilitator, theatre maker and poet who has worked on critically-acclaimed theatre shows and films. Xana's work focuses on archives and embodying our future narratives and memories through sci-fi, magical realism and blending Xanas genres orchestral noise/thick bass.