Description
Kids of Colour is a platform for young people of colour to explore their experiences of race, identity and culture in modern Britain. We aim to share stories of those who are so frequently underrepresented, challenge the existing one-dimensional narrative, and humanise those who society often deems a threat; making young people of colour everday citizens in society's eyes.
Kids of Colour will be running a series of events that create space for further dialogue around the issues discussed through our work. The first: mental health.
---
In the UK, people from black and minority ethnic groups are more likely to be diagnosed with mental health problems, be diagnosed and admitted to hospital, and to experience a poor outcome from treatment. Are mental health services equipped to support non-white communities? Does race and racism contribute to a deterioration of mental health in young people of colour?
Join us on Tuesday the 21st of August for a discussion led by young people. We will be hearing from Kids of Colour representatives, Taesia, Kofi and Fowsia, as well as activist Penny Wangari-Jones (Racial Justice Network) and Saiqa Naz (CBT Therapist and Chair of BABCP) in a panel and Q&A. Together we will discuss what each of us can do to better support young people of colour.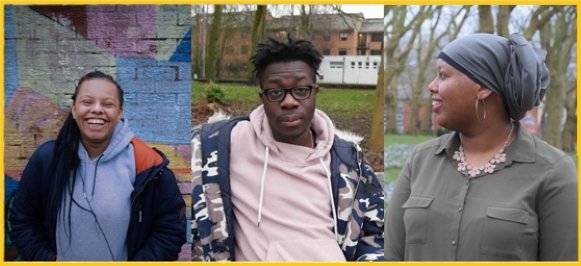 This event invites all people, regardless of age or ethnicity, to join the conversation. There is an accessible entrance through the Methodist Church, please let us know if you require access support.