Description
A Settlement Called Londinium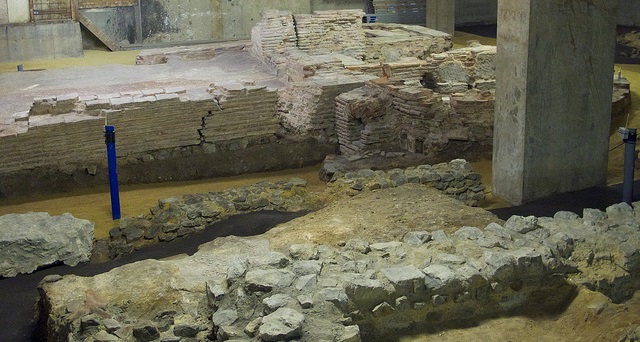 Photo © 2012 Andrea Vail – Billingsgate Bath House
In the year 43, four legions of Roman troops arrived in Britain with instructions to subdue the tribes and to bring the whole area into the Roman Empire. Soon the Emperor Claudius himself accepted the surrender of the tribal chiefs at Camulodunum.
While this Roman colony was established in the east, a small settlement called Londinium came into being on the banks of the Tamesis river.
Londinium is where London's story really starts. From a military encampment surrounded by traders it grew to become the new capital of Roman Britain. Indeed, although it is more than fourteen hundred years since the legions left, Roman London is still present in today's City in so many ways.
Guide tel: 07982 132231.

Meet outside the Fish Street Hill exit, Monument Underground Station. The walk will take approximately 2 hours, and finishes near St Paul's Underground Station.
For information on travel, please use Transport for London's Journey Planner.