About this Event
The winter 2019 issue of SUITCASE is an epicurean grand tour of wild shorelines, low-key city neighbourhoods and sun-soaked islands the world over, including the fertile soils of Sicily. We joined Sicilian Chef Emilia Strazzanti for the first "Strazzanti in Sicily" culinary retreat at villa Angheli, near Menfi, designed with luxury villa rental company The Thinking Traveller to immerse guests in the Sicilian way of life with a week of cookery classes, wine tastings, curated tours and meals in hidden hotspots.
Guests of our Sicilian supper club will experience a snippet of Sicily in Spitalfields, with three courses and canapés cooked by Emilia and drawn from the pages of our story. Benk + Bo will be transformed into a communal table evoking Sicily by moonlight and channelling the Sicilian spirit of sharing. Wine pairings will be provided by Sicilian winery Planeta and all guests will receive a goodie bag courtesy of The Thinking Traveller alongside a copy of The Taste Issue of SUITCASE (worth £9).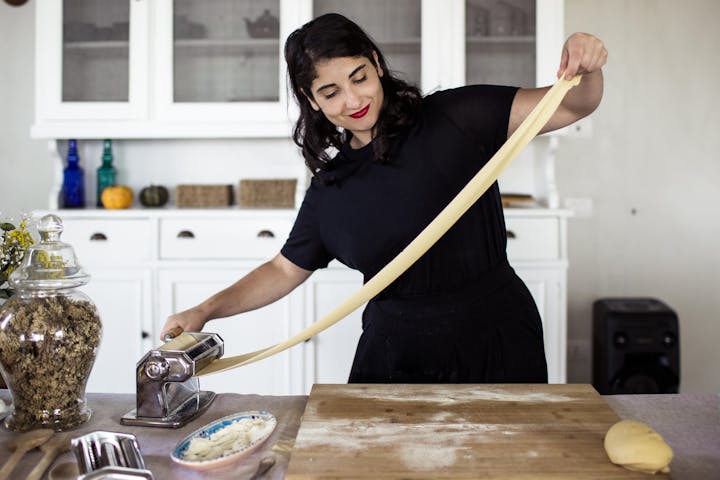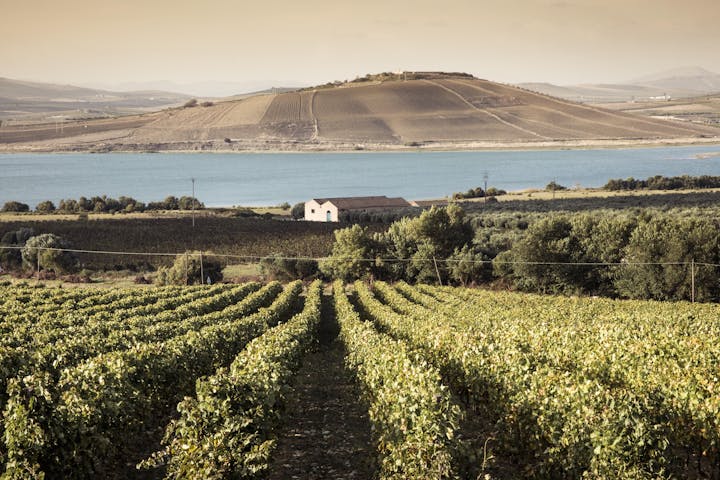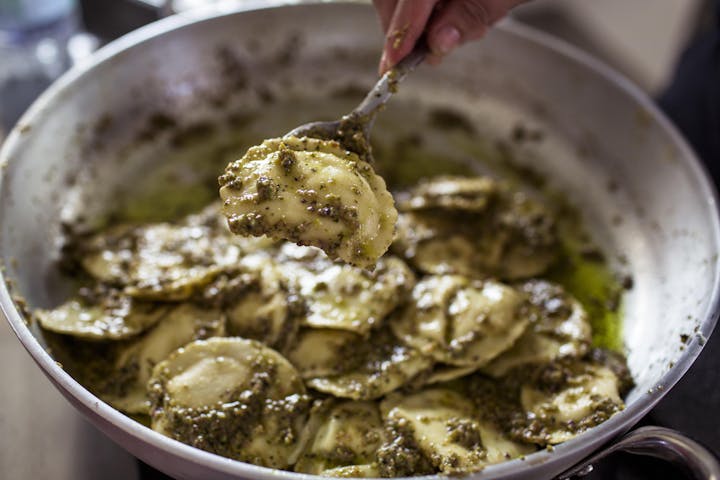 MENU*
Stuzzhichini & Aperitivo
Deep-fried primo sale cheese with honey & Sicilian oregano (dairy, eggs, gluten)
Capuliatu with buffalo-ricotta bruschetta (dairy, gluten)
La Pasta
Handmade ravioli filled with ricotta, lemon & basil and served with Sicilian pistachio pesto & confit'd extra-virgin olive-oil prawns (non-seafood alternative available; dairy, eggs, gluten, crustaceans, nuts - pistachio)
Il Secondo
Cotoletta alla palermitana served with pomodori dressed in pesto trapenese (vegetarian alternative available; dairy, eggs, gluten, nuts - almonds)
I Dolci
The Strazzanti signature cakes with Sicilian pistachio, almond & hazelnut (nuts, dairy, eggs, soya lecithin)
*Please note that a vegetarian option will be available, but we cannot accommodate other dietary requirements e.g. gluten-free. Please indicate whether you would like the meat or vegetarian option when booking.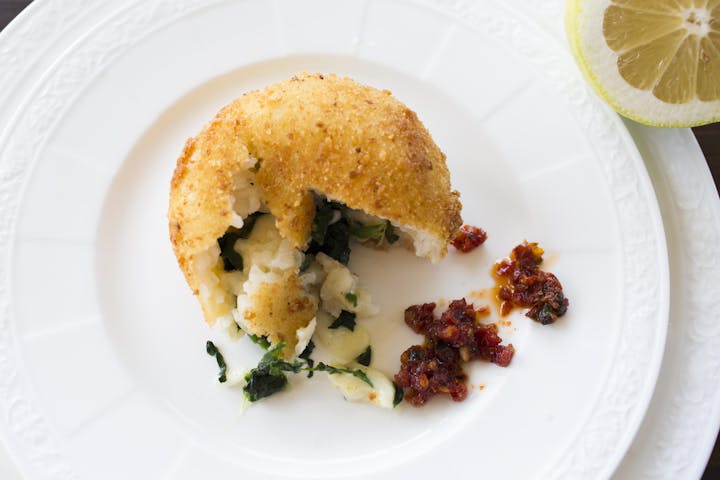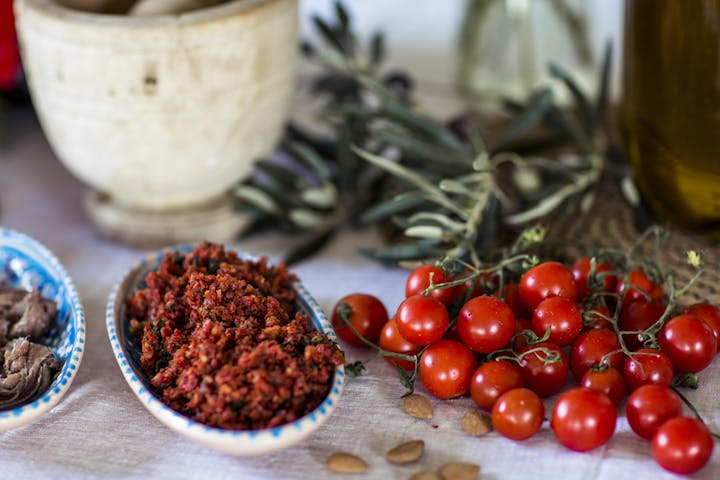 About SUITCASE Magazine
One step ahead of a tour guide, SUITCASE aims to inspire people, to help them discover different destinations; in essence, SUITCASE exists to change the way people travel. Through a quarterly print magazine, daily updated website, weekly newsletter and events, the magazine acts as a bridge between cultures around the world.
About Strazzanti & Co
British-born chef Emilia Strazzanti started her Sicilian-inspired food enterprise Strazzanti to honour the memory of her grandparents, who taught her to cook from their kitchens. Now Michelin-trained, Emilia has worked at Le Maurice, The Dorchester and the Principe di Savoia and hosted collaborations with Bar Termini, House of Peroni and Carousel. Her signature cakes are sold at the likes of Sotheby's and Selfridges.
For more information about Strazzanti, visit strazzanti.co
About The Thinking Traveller
Since 2002 The Thinking Traveller has been offering privileged and exclusive access to the most desirable rental properties in the heart of the Mediterranean, more specifically in Sicily, Puglia, the Ionian and the Sporades Islands and Corsica. The company's success is based on three founding principles: exceptional villas, unrivalled local knowledge and expert personal service.
Strazzanti at Angheli, A Culinary Week in Southwest Sicily with Emilia Strazzanti is bookable exclusively through The Thinking Traveller at thethinkingtraveller.com/strazzanti
All photographs by Charlie Dailey