A State-of-the-art Train Rescheduling Solver based on Alternative Graphs
Description
Abstracts
This talk reports on a state-of-the-art train rescheduling solver and potential practical applications. The final goal is the development of an advanced decision support system for supporting dispatchers' work and for guiding them toward near-optimal real-time train re-timing, re-ordering and re-routing decisions. The talk focuses on the optimization system AGLIBRARY that manages trains at the microscopic level of block sections, block signals and at a precision of seconds. The system outcome is a detailed conflict-free train schedule, being able to avoid deadlocks and to minimize train delays. Experiments on Dutch and British railway networks demonstrate that AGLIBRARY can quickly compute near-optimal solutions.
Speaker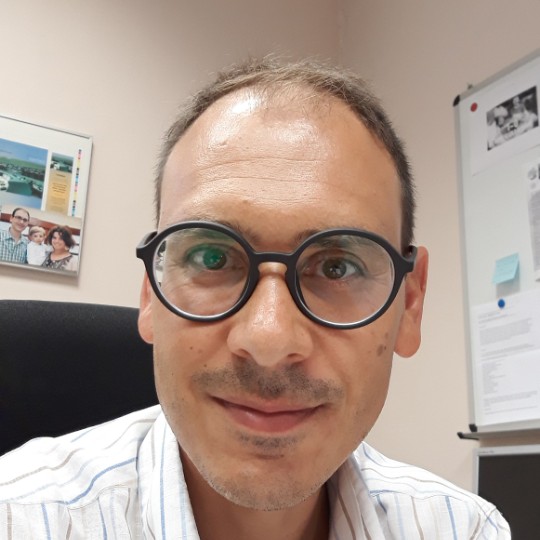 Andrea D'Ariano was born 1979 in Rome, Italy. He got a bachelor in Computer Science Engineering and a master in Automation and Management Engineering at Roma Tre University. His master thesis was supported by ProRail (NL) and European project COMBINE2.
In November 2003, he joined the Depart. of Transport and Planning, Delft University of Technology. During his Ph.D. studies, he was a (visiting) researcher at the OR group of prof. D. Pacciarelli. His PhD thesis (downloadable from www.darenet.nl), "Improving Real-Time Train Dispatching: Models, Algorithms and Applications", was conducted under the supervision of prof.I.A. Hansen and supported by ProRail, Dutch foundation NGI and TRANSUMO.
In 2004, he was awarded the Professional Italian Title of Engineer. He was a member of TRAIL Research School, TRAIL PhD Council and was selected to represent PhD students for the renewal of the formal accreditation of TRAIL Research School by the Royal Netherlands Academy of Arts and Sciences.
Currently, he is Associate Professor in Operations Research (MAT-09) at Università degli Studi Roma Tre, Department of Engineering. He got the Italian Full Professor Scientific Habilitation in 2018 (MAT-09).
His research publications were acknowledged by Airline Group of the International Federation of Operational Research Societies (AGIFORS), INFORMS Aviation Applications Section, INFORMS Railway Applications Section, International Association of Railway Operations Research, TRAIL Research School, IEEE as best papers; by IEEE Intelligent Transportation Systems Society as best PhD thesis; by AIRO as best Master thesis.
More than 150 peer-reviewed papers are published in international scientific journals, peer-reviewed proceedings of conferences, and chapters in books, see: http://www.dia.uniroma3.it/~dariano/Brief_CV.pdf.
He served as editor and/or reviewer for more than 70 international journals and as external expert for European Commission and National Foundations.
About the CTS Seminar Series
The CTS seminar series aims to facilitate discussion on current research topics in the transport field. Seminars are free of charge and open to all interested parties. Seminars are hosted jointly by the Centre for Transport Studies at University College London and Imperial College London. They are usually held in the afternoons at either University College London or Imperial College London.