Description
In this brand new seminar, SEO guy Mike Loomey will explain, step by step, in easy to understand layman's terms, the huge part that the "quantity and quality of backlinks pointing at a site" plays in Google's current search algorithm.
He will reveal not only how to get great backlinks but show you how to discover targetable key phrases that are easier to rank for. He will explain where to place these key phrases within your web pages and what else you can do to make Google really sit up and take notice.
Finally, Mike will tell us all about Google's new, frighteningly accurate "Rank Brain" and explain how in 2019 it uses "Latent Semantic Indexing" to distinguish between your carefully-optimised, keyword-rich website, which it positions on page 6 and your competitor's, very similar-looking site that it seemingly thinks is much better.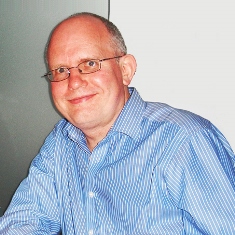 Mike Loomey, of 3 in 1 Web Design is an experience SEO expert. His passion lies in passing on all his knowledge about making your website a success.
"Mike makes google so easy to understand, without the technical jargon!"
---
Latecomers will not be admitted to this seminar.
No refunds will be given to any latecomers; cancellations via Eventbrite may be made up to 9am on the day of the seminar.
As we do not admit latecomers, allow extra time to locate the City Business Library, if this is your first visit.