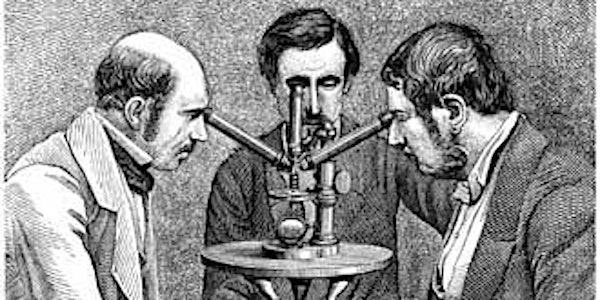 A Symposium in Honour of Brian Hurwitz
Location
Council Room, King's College London
Strand
London
WC2R 2LS
United Kingdom
A symposium in tribute to the career of Professor Brian Hurwitz on his retirement.
About this event
Brian Hurwitz, the first D'Oyly Carte chair of medicine and the arts and the founding director of the Centre for the Humanities and Health retired in 2020. Because of the pandemic, it wasn't possible to celebrate his achievements at King's and elsewhere in person. On Saturday 18 June, a day-long international symposium will take place in Brian's honour in the Council Room at King's College London.
PROGRAMME
10.00 Neil Vickers (KCL) Welcome and opening remarks
10:15-11.45 Session 1
John Holmes (Birmingham), 'No poetic fantasy / but a biological reality': The life sciences in H.D.'s Trilogy'.
Maria Vaccarella (Bristol), 'Autofiction, Illness Narrative and Life-Writing in Maggie Nelson's Bluets'.
Gita Ralleigh (Imperial), 'Joining With Gold: Fragmentation and Lyric Assembly in Anne Boyer's The Undying'
12.00-1.00 Session 2
Mathias Wirth (Berne), 'How does transhumanism comment on transgender and vice versa? An intersectional analysis concerning the boundaries of the body.'
Cora Fox (Arizona), 'Medical Anecdotes, Affects and Emotions.'
LUNCH (provided)
2:00-3:30 Session 3
Paola Spinozzi (Ferrara), 'Ecology and Sustainable Wellbeing'.
Silvia Camporesi (KCL), '"It didn't have to be this way". A narrative ethics approach to the Covid-19 public health crisis in Italy 2020-2022'.
Max Saunders (Birmingham), 'Interdisciplinary collaborations'.
3.30-3:45 TEA and COFFEE
3.45-5:15 Session 3
Monika Class (Mainz and Lund), 'Brian Hurwitz and the 'Narrative' in Narrative Medicine'
Neil Vickers (KCL), 'Embodied agency and the narrative self'.
Martina Zimmermann (KCL) 'Dementia in Literature: Tale of a Mentorship'.
5.30: Brian Hurwitz (KCL), Comments and Response.
RECEPTION (All attendees at the symposium welcome)