About this Event
Selim III: A Sultan with Two States
The Ottoman Empire under the rule of Selim III (1789- 1807) had experienced a number of profound changes. Unable to abolish the old Janissary army, the Sultan established a new one in addition. Likewise, he ordered the founding of a second treasury to finance his new army. This presentation argues that there was a similar bifurcation as far as the Ottoman government itself was concerned. A kitchen cabinet has ruled the empire with fateful consequences for almost two decades at a time of war and revolution in Europe.
Date: Wednesday, 20 November 2019
Time: 7:30 - 9pm
Venue: Yunus Emre Institute in London
10 Maple Street London, W1T 5HA
(Nearest Tube Stations: Warren Street and Goodge Street)
Admission is FREE but registration*** is ESSENTIAL via Eventbrite.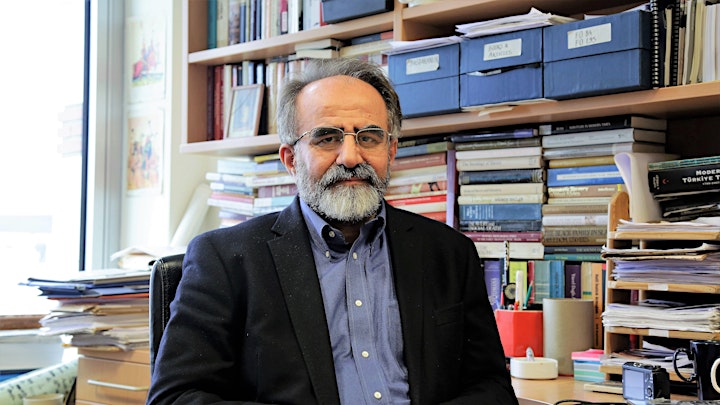 Y. HAKAN ERDEM is professor of history at Sabancı University, Istanbul. He obtained his BA in history from Boğaziçi University and PhD in modern history from University of Oxford. He is author of Slavery in the Ottoman Empire and its Demise 1800-1909 (London, 1996), Gerçek ile Kurmaca Arasında: Torosyan'ın Acayip Hikayesi (İstanbul, 2012) and Tarih-lenk: Kusursuz Yazarlar, Kağıttan Metinler, (İstanbul, 2008). With Israel Gershoni and Ursula Woköck he edited Histories of the Modern Middle East: New Directions (Boulder, 2002) and with Israel Gershoni and Amy Singer, Middle East Histographies: Narrating the Twentieth Century (Seattle, 2006). His main areas of interest include history of Ottoman slavery, modern state construction in the late Ottoman Empire, repercussions of the Greek War of Independence in the Ottoman Empire, introduction of the new conscript army, transformation of Ottoman political language and culture.
This event is a part of Arts&Culture Lecture Series organized by Yunus Emre Institute in London.
***Sadly not everyone, registered for the event, uses their tickets, so all tickets for our talks must be over-issue by a percentage to compensate for these 'no-shows' to ensure a full audience. Due to this entrance is subject to seating capacity & served on a first-come, first-served basis. This registration/e-Ticket does not guarantee entrance. Thanks for your understanding.