About this Event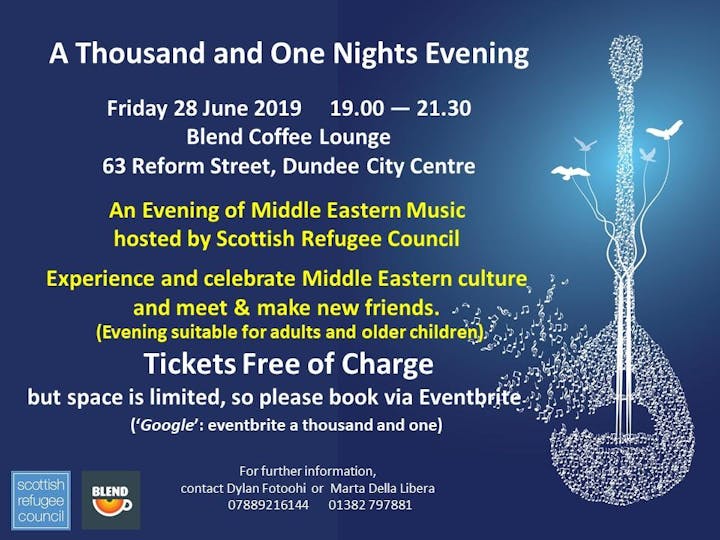 Experience and celebrate Middle Eastern culture and meet and make new friends.
This event is organised by Scottish Refugee Council and delivered as part of Refugee Festival Scotland. The event will involve Middle Eastern live music performed by New Scots and homemade Middle Eastern snacks.
Refugee Festival Scotland celebrates the contribution refugee communities make to life in Scotland – the music and poetry, art, languages and ideas that people bring with them when they seek safety here. From Thursday 20 – Sunday 30 June 2019, the festival offers people from different backgrounds the chance to meet and get to know each other better.
For more information about the festival, please visit this link: https://www.refugeefestivalscotland.co.uk/about/