Artangel presents a new sound installation about the weather, environment, and translation inside London's iconic Senate House Library.
About this event
A Thousand Words for Weather is a specially commissioned sound installation presented by Artangel and Senate House Library that probes the connection between the environment, language, translation, sound and silence.
This new sonic experience was born out of a collaboration between writer Jessica J. Lee, sound artist Claudia Molitor, and seven London-based poets who speak ten of the most commonly heard mother tongues in the city.
Each poet chose and defined ten words for the weather in Arabic, Bengali, English, German, French, Mandarin, Polish, Spanish, Turkish, or Urdu. They then went on to translate one another's chosen weather words or phrases, contributing to a unique multilingual weather 'dictionary' that seeks to generate a shared language describing our collective experiences of changing climate and environment, whilst exploring the nuances of language
These words form a sound piece, integrated with a bespoke playback system designed by software architect Peter Chilvers to input data from the Met Office, so the audio constantly reflects the live, local changes in the weather.
About Jessica J Lee
Jessica J. Lee is a British-Canadian-Taiwanese author, environmental historian, and winner of the Hilary Weston Writers' Trust Prize for Nonfiction, the Boardman Tasker Award for Mountain Literature, the Banff Mountain Book Award, and the RBC Taylor Prize Emerging Writer Award.
She is the author of two books on nature writing titled Turning (2017) and Two Trees Make a Forest (2019), which was shortlisted for Canada Reads 2021. Lee has a PhD in Environmental History and Aesthetics and was writer-in-residence at the Leibniz Institute for Freshwater Ecology in Berlin between 2017–2018. She is also the founding editor of The Willowherb Review and a researcher at the University of Cambridge.
About Claudia Molitor
Claudia Molitor is a composer, artist and improviser whose work hovers between music and sound art; extending across contemporary art practices, such as video and installation art. Exploring the role listening can play in our world and embracing collaboration as compositional practice is central to much of her practice.
Recent large scale works by the artist include Sonorama, an episodic work for a train journey, with Electra Productions, Turner Contemporary and the British Library, which received a British Composer Award in 2016; Vast White Stillness, a performance installation and collaboration with director Dan Ayling, for Spitalfields Festival and Brighton Festival; The Singing Bridge, installed at Somerset House and Waterloo Bridge during the Totally Thames festival; Walking with Partch for the Cologne based ensemble Musikfabrik at hcmf//; the headphone piece Auricularis Superior at the World Music Days in Tallinn (Estonia) in 2019; an ever-evolving work Decay in collaboration with composer, improviser Tullis Rennie around Europe and the US.
About the poets
The poets and translators contributing to this unique weather dictionary include Izdihar Alodhami, Nikhat Hoque with the Bengali British Poetry Collective, Leo Boix, Iris Colomb, Marta Dziurosz, Nina Mingya Powles and Ayça Turkoglu.
Address
Senate House
University of London
Malet St
London
WC1E 7HU
Opening days/ times
All admissions take place during the Library opening hours, which changes during term times.
Monday – Thursday | 09:00 – 20:45 (17:45 out of term)
Friday | 09:45 – 18:15 (17:45 out of term)
Saturday | 09:45 – 17:15
Visitor Information
We recommend arriving at least 2hrs ahead of the library's scheduled closing time on the day you've booked your visit. This will allow you to enjoy the full audio experience.
Please note, the audio installation located inside the Periodicals Room will be played on speakers between 13:00 – 13:50 daily.
Find out more at www.artangel.org.uk/a-thousand-words-for-weather/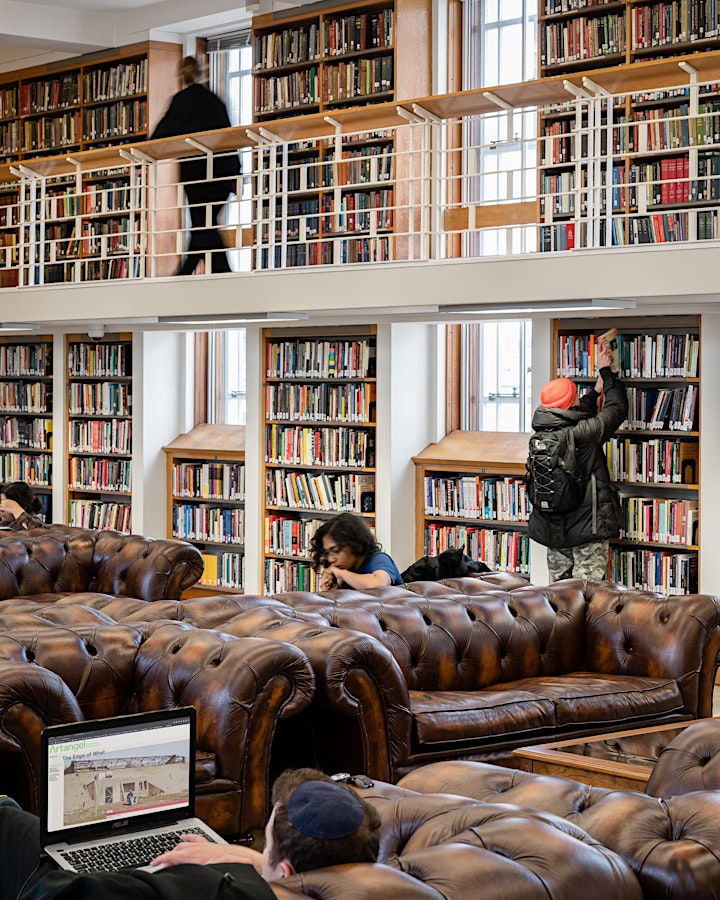 Image: Inside the Periodicals Room. Senate House Library, London for A Thousand Words for Weather, 2022. Photograph: Francesco Russo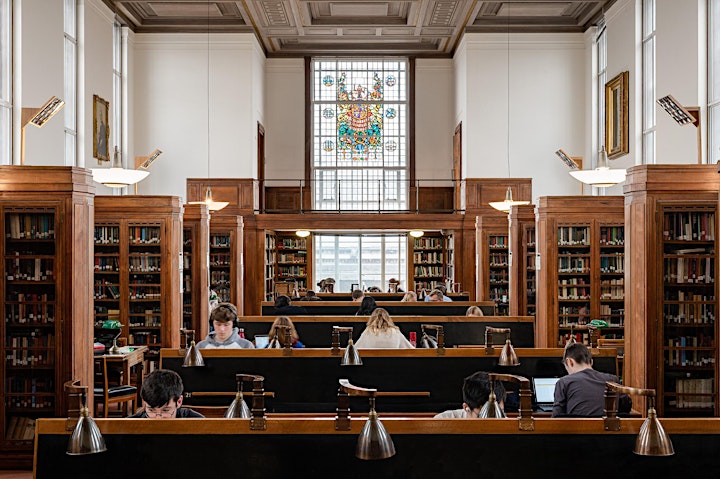 Image: Inside the Goldsmiths Reading Room. Senate House Library, London for A Thousand Words for Weather, 2022. Photograph: Francesco Russo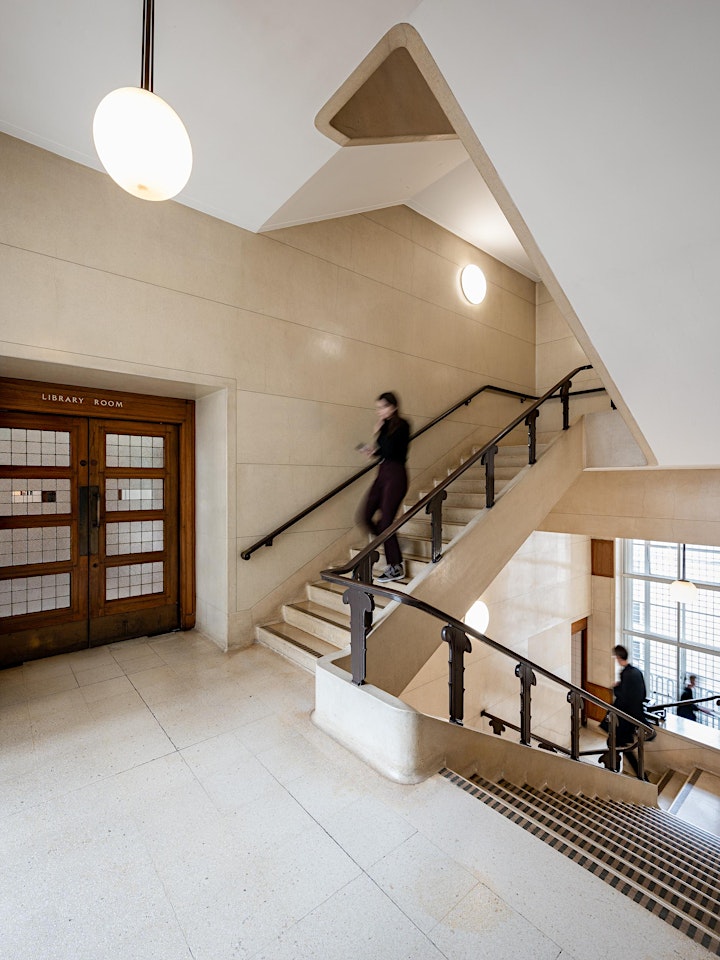 Image: The stairwell inside Senate House Library, London for A Thousand Words for Weather, 2022. Photograph: Francesco Russo