About this Event
Andy White & Zoee in the Wee Red Bar, Edinburgh Art College, Dec 6 2019
Belfast singer-songwriter Andy White's first single Religious Persuasion and 1986 debut album Rave on Andy White kick-started a career which includes twenty albums, two books of poetry and a novel. Writing with Peter Gabriel, forming ALT with Tim Finn and Liam O Maonlai, touring the world many times over with his acoustic guitar and winning Ireland's top music awards, Andy has lived in Belfast, Dublin, Switzerland and, currently, Melbourne. Time is a Buffalo in the Art Of War, his fourteenth studio album, is released on November 8th, 2019 and he's looking forward to playing the Wee Red Bar on December 6th in an Australian-Irish double bill with Zoee and her band.
Andy's new album takes over from where his previous release The Guilty & The Innocent left off. It zooms out to come to terms with the big picture we're all faced with—socially, politically, personally. The album's subtitle is, "It's our world, and this is how I see it". As anyone who's been to one of Andy's many Edinburgh shows—from the madness of The Venue in the 80s to last year's uproarious show at Leith Depot, he's a powerful and passionate performer.
The same could be said for chart-topping and multi-award winning Australian-born singer/songwriter Zoee, one of the most exciting pop phenomena to hit the UK Alt-country music scene. 2019 has started off with Zoee working on her first official EP documenting her adventures; moving to the UK from Australia plus continuing film/TV work and diving into the US & Sweden working on collaborations with the BBC and the mighty country music Maverick Magazine. Zoee keeps her sound grounded & raw, dusted with underlying messages and entwined with personal narratives, much like the music of the 1970's & 1980's. Elegant. Powerful. Individual.
Brought to you by Ear Candy Music Promotion.
Unit D, 51 Brunswick Road, Edinburgh, EH7 5PD.
earcandyedin@gmail.com @EarCandyEdin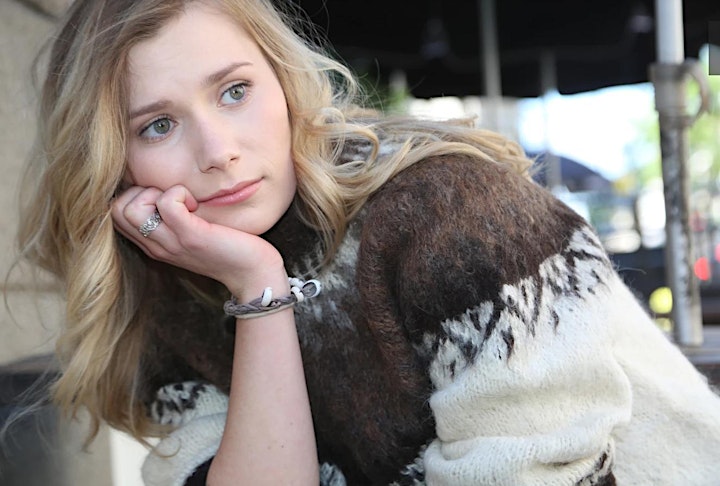 "I fully endorse the BBC picking Zoee for their Introducing Stage" - Bob Wilson (SimplyCountry UK)
"Zoee's music is universal!! It transcends to every culture and person in the world. It's vibrant, fresh and you feel every vocal passion that she exudes in her story" – ANDRE RUSH (World Class Chef and TV Extraordinaire).
MILESTONES​
Peaked at No#1 on Glasgow Singer-Songwriter ReverbNation Charts for over a month and No#3 on Glasgow ALL-GENRE Chart", Jan 2019.
Hit NO#1 on the Scottish New Music Chart with original song "Town"
Winner at Millport Country Music Festival 2018 Emerging Talent Showcase, Sep 2018
Supported Shane Richie with The Wandering Hearts and The Once (who've supported "Passenger")
Nominated for Best Female Act, Best Solo Record and Best International Act at the 2018 UK Infinitime Music Awards
Won Best International Act and Best Film Soundtrack & Best Original Song in Scotland at the Infinitime Music Awards.
"Rolling Stone" hit No#17 on the Scottish New Music Global Chart, 2018
"Rolling Stone" receives continual airplay on BBC Scotland radio.
No#15 Scottish New Music Chart with "This Time"
"Rolling Stone", "Here I Am" and "Its the Weekend" won her 3rd place in the UK Open Mic showcase, 2017.
AWARDS & ACCOLADES
Winner - Best International Artist (Infinitime Music Awards)
Winner - Best Original Song in Scotland (Infinitime Music Awards)
Winner - Best Film Soundtrack for "Town" (Infinitime Music Awards)
Winner - Open Mic UK 3rd place (Out of over 10,000 entries)
Winner - Maverick Magazine UK's Emerging Talent Showcase
Started technical education at 16 with a Diploma in Tourism and Events Management.