A Tribute to Chanel: An Evening at The Library curated by Assouline
An intimate evening and rare Q&A with author Alexander Fury and British Vogue's renowned Style Editor, Gianluca Longo.
About this Event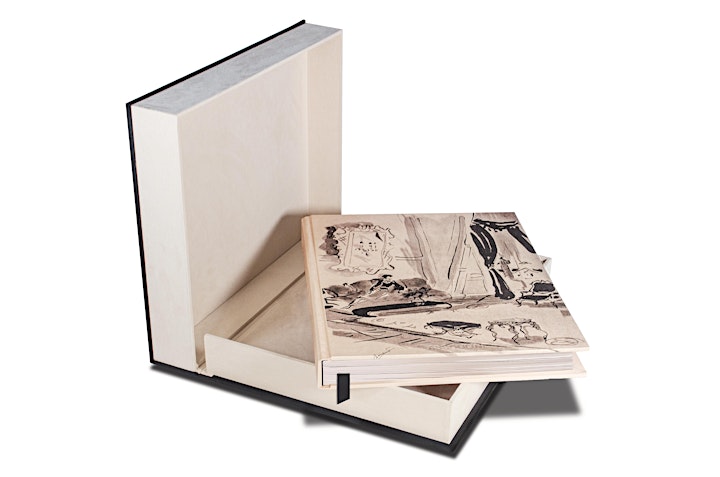 Join us for an intimate and exclusive evening celebrating the Manchester book launch of Assouline's newest addition to their Ultimate Collection, 'Chanel: The Impossible Collection,' in The Library curated by Assouline.
Upon arrival, guests will be welcomed with a first taste of our bespoke and limited edition Chanel cocktail, 'The Little Black Dress'. The evening will then continue with a rare in-conversation programme between the book's award-winning author, Alexander Fury, and British Vogue's renowned Style Editor, Gianluco Longo.
Guests will also have the exceptional opportunity to purchase the book signed by the author himself, while enjoying a variety of The Library's signature canapé selection.
ABOUT ALEXANDER FURY
Alexander Fury is a fashion journalist, author and critic. He is the Fashion Features Director of AnOthermagazine and the Men's Critic of the Financial Times newspaper. He has held a number of influential fashion editorial positions, published numerous fashion books and was the first journalist to receive the Editorial Intelligence Award for Fashion Commentator of the Year 2014-15.
ABOUT GIANLUCA LONGO
Gianluca Longo is a London-based fashion editor and esteemed journalist. He is currently British Vogue's Style Editor and Cabana's Style Editor at Large, and a contributing editor to Condé Nast Traveler US and Harper's Bazaar UK. Alongside a prosperous career in fashion writing, Longo is highly sought-after stylist and consultant, working with both private clients and globally famous brands. He is widely recognised as an expert in luxury and fashion, featuring as a permanent member of British Fashion Council Press Committee, as well as appearing on coveted fashion panels.
ASSOULINE'S ULTIMATE COLLECTION:
Assouline's Ultimate Collection is an homage to the art of luxury bookmaking. Hand-bound using traditional techniques, with colour plates hand-tipped on art-quality paper, each page of this limited edition series bears the unique imprint of the artisan. Nestled in linen clamshell presentation cases, these books attract collectors, lovers of the printed page, and those who devour the culture of our time. Signalling a new level of sophistication for true connoisseurs, these unique books are works of art in their own right.