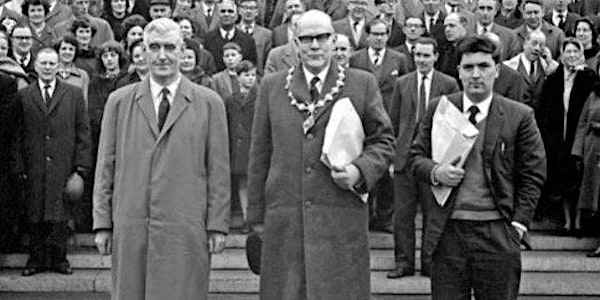 "A University of Free Derry?" – Decolonising regional economic development
International panel on"A University of Free Derry?" – Decolonising regional economic development
About this event
Invitation
"A University of Free Derry?" – Decolonising regional economic development in a time of ecological and constitutional transitions.
This event will focus on recent calls for a new university to serve the cross border bioregion of Derry/Donegal in the North West of Ireland. We wish to make a contribution to the emerging conversation about the potential critical role of a new 21st century university in this city region, in the context of the colonial history of higher education on the island and in light of the decisive challenges that will frame policy discussions on socio-ecological development, including the prospect of building a regenerative economy.
Universities are often sites of deeply contested knowledge and power. In our time of multiple transitions, locally and globally, constitutional and ecological, this event will open a space for far reaching questions about the politics of knowledge production.
Prompted by renewed calls for the creation of an independent cross-border university in our city-region, this panel will lead an interactive dialogue on three questions:
What are the vital elements of a radical vision for a "University" in the spirit of Free Derry?
Taking account of the colonised history of higher education on the island, what is the public mission of a 21st century institution that can restore agency, autonomy and thought leadership to local communities by advancing a regenerative vision of social and ecological development?
Given the dominant neoliberal model of higher education and its approaches to economic development, how can a radical new research-led institution model new approaches to liberation, sustainable prosperity and equality?
Speakers:
Eóin Ó Cuinneagáin, Linnaeus University, Sweden
Feargal Mac Ionnrachtaigh, Glór na Móna, Belfast
Mary McManus, Community Wealth Building
Professor John Barry, Queens University Belfast
Daniel Wahl, Author of Designing Regenerative Cultures (TBC)
Facilitator:
Dr Dina Belluigi, Queens University Belfast
Here's the link to the full Bloody Sunday March Programme outline:
https://bloodysundaymarch.org/for_justice/events/event/a-university-of-free-derry-decolonising-regional-economic-development/