A Very British History: British-Bangladeshis Film screening and discussion
Hosted by the Centre for Identities and Social Justice
About this event
In this session , you will be able to watch the full documentary A Very British History: British-Bangladeshis, followed by some brief reflections from Aminul immediately afterwards, and then an interactive Q & A.
The documentary explores the migration history, settlement and experiences of the wonderfully brilliant British Bangladeshi community. It is part of a wider BBC4 television series entitled A Very British History (#AVBH) and focuses on a variety of migrant communities who have settled in the UK and how they have contributed positively to the wider socio-cultural scene of British life. Essentially, this personal and historical documentary of British Bangladeshis, is a global story of migration and we get to see and hear of the many narratives of dislocation, upheaval, struggle, resistance, sacrifice, hope and triumph. It is a very human story, a very 'British' story. In the documentary, Dr Aminul Hoque - the presenter - interviews his father as he recalls the racism and isolation he experienced in the 1960s/70s, speaks to the 'invisible' heroines (Bangladeshi women) of the community who worked 24/7 as seamstresses on their machines within the confinements of their homes, and Aminul also goes back to the village of his birth in Sylhet, Bangladesh with his very westernised British-born kids - to see whether they feel a sense of connection to a space that they have never visited before?
Using archival footage and personal stories, the documentary uncovers (hidden) narratives of a very underrepresented community, and the issues the documentary raises are so relevant also in this current geo-politics of heightened xenophobia and a climate of hate towards minority communities, as it highlights that migrant communities are just normal, hard-working folk and have hopes, desires, anxieties and aspirations - just like everyone else!
Watch the documentary trailer here: https://www.bbc.co.uk/programmes/p082bnt8
Bio
Dr Aminul Hoque MBE is a lecturer/researcher in the Educational Studies Department, Goldsmiths, University of London, and a visiting lecturer at London Metropolitan University. He gained his doctorate from Goldsmiths in 2011, and his in-depth ethnographic research for it forms the basis of his book British-Islamic Identity: Third-Generation Bangladeshis from East London, published by IOE Press, Trentham Books (2015).
Aminul's writing and work focuses on issues of multicultural Britain, identity, social justice, youth policy, religion, culturally responsive pedagogies, inclusive education, race relations and Islamic feminism. He is currently involved in two exciting research projects: one which examines the role of football for Bangladeshi men in the 1970s and 80s as a form of opposition and resistance to racism in east London and another, which is an ethnographic narrative approach to research engaging in life history interviews with a group of elderly British-Bangladeshi women and listening to their untold stories from the 1971 War of Independence.
He has some 28 years of voluntary and professional experience in the youth, community and voluntary sector. In 2008 he was awarded an MBE for services to youth justice in East London, and in 2016, Aminul was appointed as a trustee with the Royal Museums Greenwich by the Prime Minister's Office.
In addition to his passion for academia, youth and community work, Aminul is also a freelance journalist and broadcaster. His inaugural radio documentary Islamic Pride was shortlisted for the prestigious Sony Awards in 2004. He has featured in many national radio and TV programmes as a specialist contributor, and in 2020, he presented the television documentary A Very British History: British Bangladeshis which was aired on BBC4.
Born in Bangladesh, his family came to the UK when he was just 3 years old. He considers himself a British-Bangladeshi and an east Londoner. He is the proud father of three girls, a keen footballer and a passionate Manchester United fan.
Follow Aminul on Twitter @BrIslam2015
The zoom link will be sent nearer to the time of the event to registered attendees only.
*Please note: This event will be recorded and accessible later via the CISJ website. We may also take photographs for social media publicity.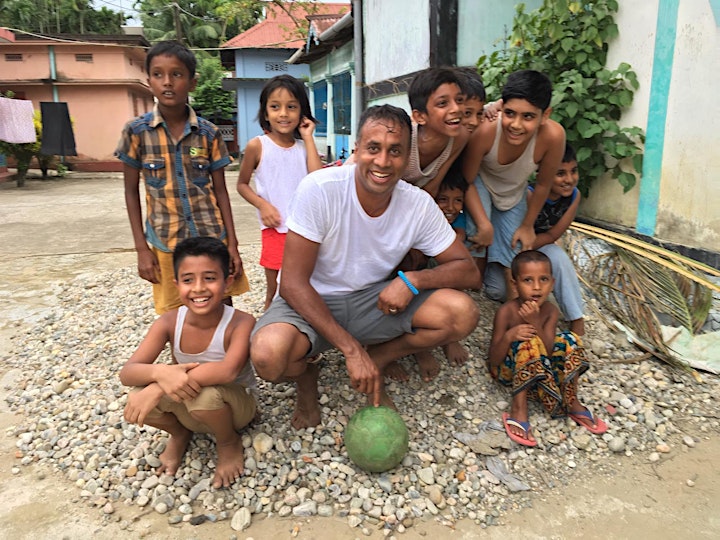 Organiser of A Very British History: British-Bangladeshis Film screening and discussion