Join us for A Very Grimm Guide to the Magical Year, where we will be exploring the seasons but not as you know them in the mortal realm!
About this event
The magical year is slightly different from a mortal one, so we need young people to help us document how the seasons change through verse, stories and other forms of creative writing. We'll be exploring nature, celebrations and even discovering new times of the year.
What to expect?
You will join a group of young people and each week we will trial new types of creative writing including poetry, story writing and free writing. You may be asked to share your work, but only if you are comfortable doing this. We'll also play lots of games and it will be a chance to meet new young people.
The workshops will take place each Tuesday between 14th September and 19th October, at 4-5pm.
Location: In person in central Rotherham (exact location TBC)
Time: 4:00 - 5:00pm
Ages: 7-10
This writing programme is open to 7-to-10 year olds, and is FREE to take part in. Participants must be able to attend all the workshops in order to take part in the writing programme.
Refreshments will be provided during each of the workshops. Please note that young people may not bring their own food and drink into the sessions except for medical reasons or with prior permission of the workshop leader. For young people under 14 a guardian must be available to drop them off at and sign them out of each workshop.
If you have any questions please contact Katie on writerspad@grimmandco.co.uk or 01709 829750.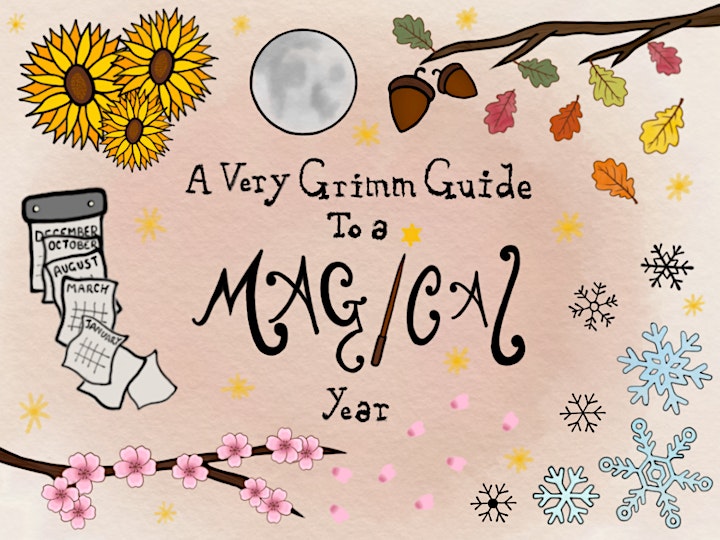 Organizer of A Very Grimm Guide to the Magical Year 7-10 year olds