The Friends of Leighton House invite you to virtually visit one of the finest examples of 'House Beautiful' in London.
About this event
Sambourne House is notable both as the home of Punch cartoonist Linley Sambourne and as a uniquely intact Victorian interior. Crammed with furniture, ceramics, prints, drawings, photographs and a healthy amount of clutter, the house tells a remarkably rich and unfiltered story of the family that lived there.
In this talk, journey through the interiors of the Sambourne family home and discover more about the lives of the people who lived there and the many objects they gathered around them.
About Hannah Lund
Hannah Lund, Assistant Curator at Leighton House, is currently focused on creating new displays and interpretation as part of the museum's capital project, Hidden Gem to National Treasure. Hannah joined the museum full-time in 2018, working on a project to rationalise the reserve collection. Prior to this she studied History of Art at Edinburgh University, completing a Research Masters in British material culture in 2017. Aside from artists' studio-houses, her research interests include horse-drawn carriages, Wedgwood and Jacobite material culture.
Please note this event is for Friends & Supporters only, with only 5 tickets released for members of the public. The places will be allocated on a first-come, first-served basis. Once you secure your place, we will send you the link to join the Zoom session.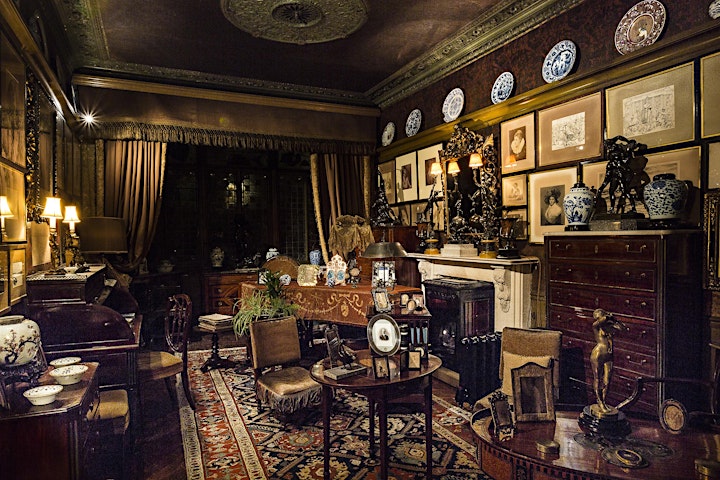 Organiser of A Virtual Tour of Sambourne House, with Assistant Curator Hannah Lund
The Friends of Leighton House Museum and 18 Stafford Terrace
Support us
The Friends play an important role in the life and work of the museums. The funds they raise go towards developing and preserving all aspects of Leighton House and 18 Stafford Terrace, thus furthering the appreciation of Victorian art and social history and brining them to a new generation through educational events.