Talk about the History of London Road Cemetry
About this event
Come and learn with Alan from Chelmsford History Walks about the history of London Road Cemetary.
Pay on the day £6 (£1 donation included for Dying Matters in Essex)
20 people max.
After the walk, we can go to the Pub if you wish.
Book your space:
07880990443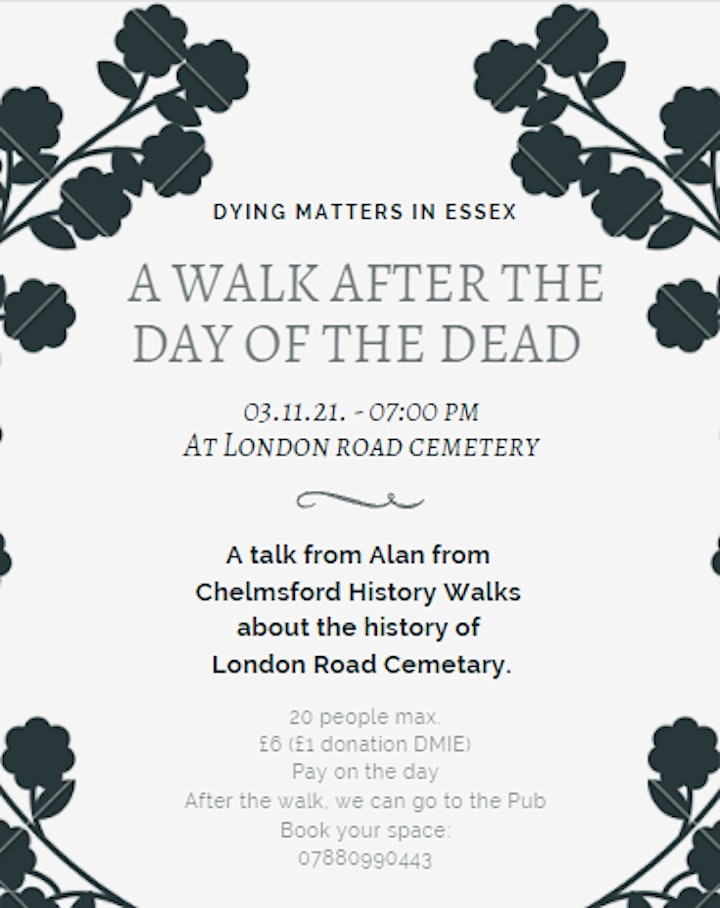 Organiser of A Walk After the Day of the Dead
Every year in May, Dying Matters and their coalition members host an Awareness Week, which gives us an unparalleled opportunity to place the importance of talking about dying, death and bereavement firmly on the national agenda.
In 2021, the week will run from 10th to the 16th of May and the theme will be "In A Good Place". Dying Matters for more than just one week of the year so Dying Matters in Essex will be planning to hold events sporadically throughout the year.