Description
GOLDSMITHS ART RESEARCH SEMINAR
A Walk in the Forest
Led by Romeo Gongora and

Åsa Sonjasdotter
The trail includes a stop at the restaurant for the lunch break or bring your lunch. Please wear warm clothes and shoes.
PLEASE NOTE: STRIKE ACTION IS PLANNED FOR THIS DAY AND THE EVENT MAY BE CANCELLED AT SHORT NOTICE.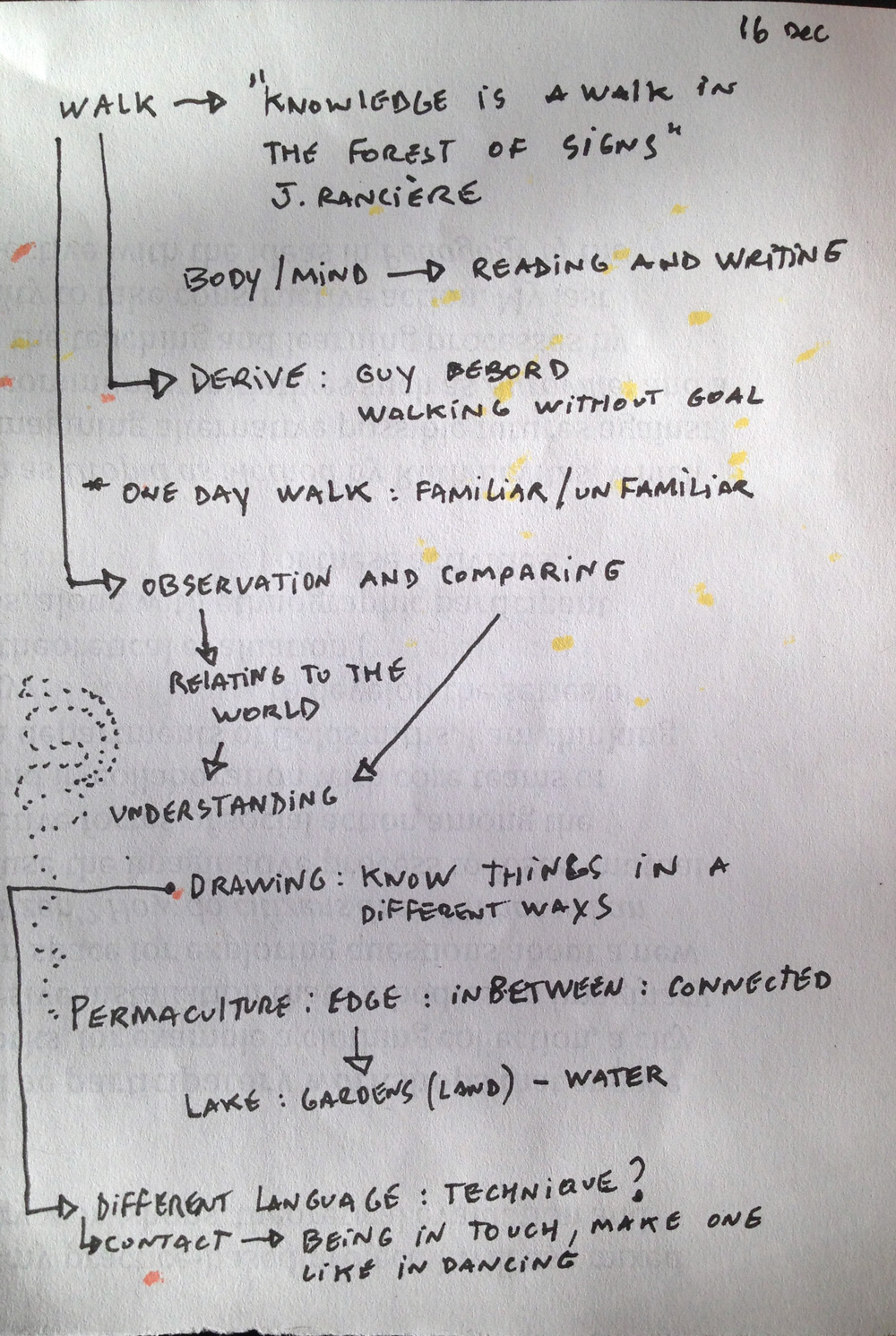 Romeo Gongora
Romeo Gongora is a Canadian-Guatemalan visual artist active internationally. Since 2008, he has conducted major collaborative projects that interact with the social sphere, integrating politics and pedagogy in the practice of performance. He is the recipient of several grants and has shown his work at, amongst others, the Musée d'art contemporain de Montréal (Canada), Rencontres de Bamako (Mali), HISK (Belgium), Festival Belluard (Switzerland), The Office (Germany), Centre of Art Torun (Poland), Makan Art Center (Jordan), Kin Art Studio - Kinshasa (Congo) and Leonard&Bina Ellen Art Gallery (Canada). In 2007, he undertook a two-year residency at the Rijksakademie van Beeldende Kunsten (Netherlands). He represented Canada as an artist in residence at the Künstlerhaus Bethanien (Germany) in 2009 and at Acme Studios (England) in 2016.
www.romeogongora.com

Åsa Sonjasdotter
Sonjasdotter engages in processes of co-species knowledge, memory, loss and prospect through the cultivation of plants, imagery and stories. She is a founding member of The Neighbourhood Academy, a bottom up learning site and a branch of Prinzessinnengarten, an urban garden in Berlin, Germany. She has been professor at Tromsø Academy of Contemporary Art in Tromsø, Norway, an institution she took part of establishing in 2007. Current projects include: Food, Land, People, Project Art Space, Dublin, Ireland, 2018-19; A Muddy Place for Art, Artist Researcher in Residence, Museum of Gotland, Sweden, 2018; Archäologien der Nachhaltigkeit, the Botanical Museum and NGBK, Berlin, 2018-2019.