Event Information
Location
Crypt Gallery
NW1 2BA
United Kingdom
Description
A performative wander through Contemporary Art and Ritual
at The Crypt Gallery St Pancras
Saturday May 18th 2pm - 3.30 pm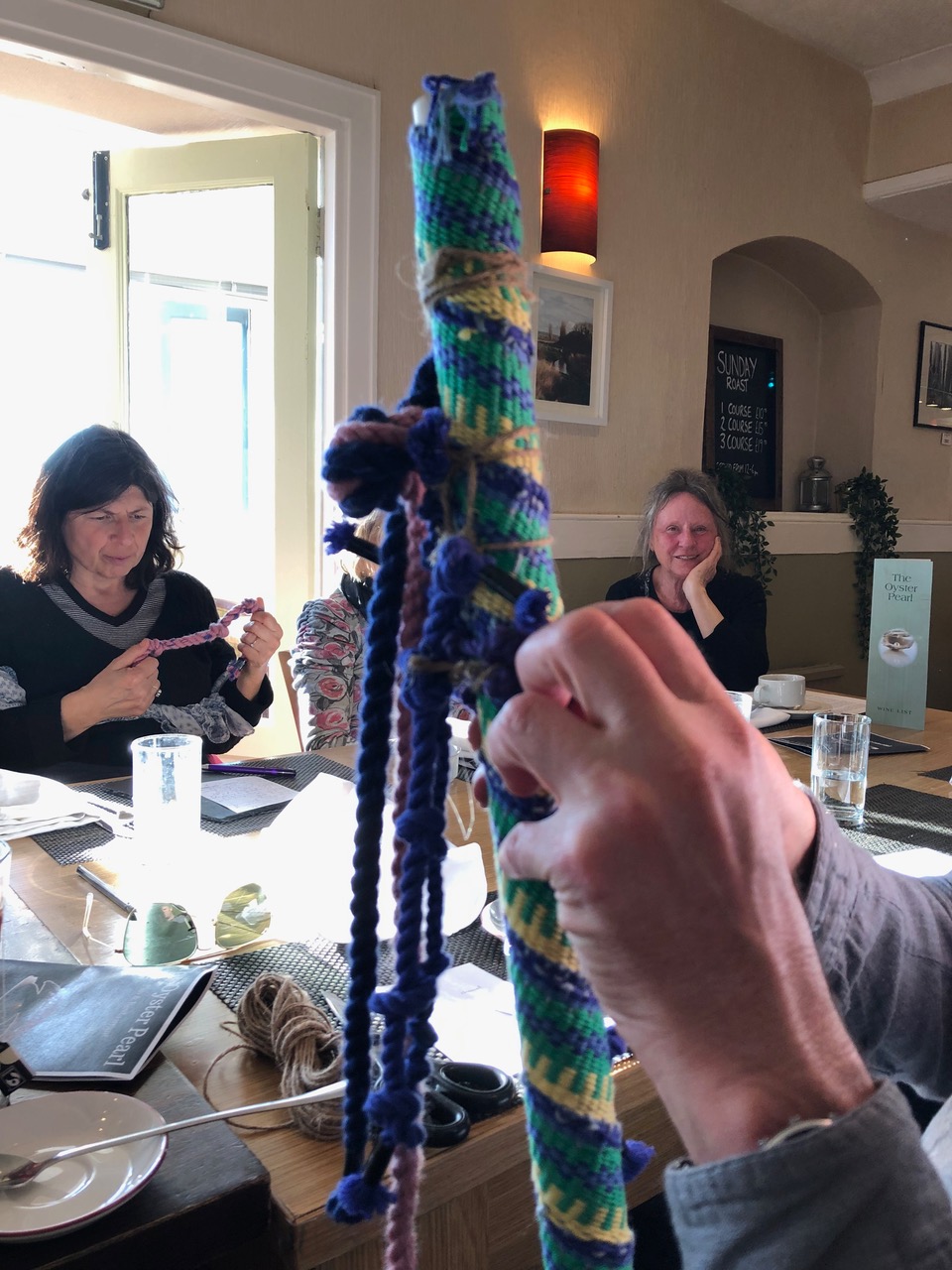 http://cryptgallery.org/events/category/exhibitions/
general information about individual artists our website https://artandritual.wixsite.com/mysite/artists
You are invited to explore the exhibition Contemporary Art and Ritual through a performative wander with Thread and Word at the Crypt Gallery. This exhibition has been curated by Deborah Burnstone and Caro Williams.
We will take our lead from the book 'Ways to Wander the Gallery', a publication by Triarchy Press, written and produced by Claire Qualmann and Clare Hind. This publication includes a number of walking performances referred to as scores which respond to art works exhibited at The Tate and devised by participants in the workshops Ways to Wander the Gallery. The book includes two walks by Elspeth (Billie) Penfold using ropes and knots. The publication was launched at the Tate Modern in November 2018.
The wander through Contemporary Art and Ritual will be led by Elspeth (Billie ) Penfold in collaboration with exhibiting artists and visitors to the gallery. We will explore ways of encountering the art works which are part of this exhibition in the unique gallery setting of The Crypt , St Pancras.
Accessibility: Regrettably there is no wheelchair access to the Crypt Gallery. There are steep uneven steps with a handrail leading down to the gallery. The floor of the gallerys is uneven stone.
Flyer artwork by @bob_mytton, with thanks for using Thread and Word Varas image
photography Elspeth - Billie - Penfold
The event is free but ticketed on eventbrite as there will be a limit on numbers.
For more about Thread and Word and walking events by Elspeth (Billie) Penfold:
http://www.elspeth-billie-penfold.com my more recent work is on my blog
To follow :
https://www.facebook.com/ThreadandWord/
https://twitter.com/elspethpenfold
Location
Crypt Gallery
NW1 2BA
United Kingdom