A webinar with Helen Myers: Thoughts on the new GCSE 9-1 MFL

Sunday, 7 February 2016 from 15:30 to 16:30 (GMT)
Event Details
Helen Myers prepared a presentation for the ISMLA conference which took place on Saturday 30th January 2016.  She expected to be in a position to be able to do a thorough objective comparison of four approved examination boards specifications.  However, only one has so far been approved.  She therefore concentrated on outlining the following three areas:
1) The  context for the change
2) The subject content, subject conditions and subject guidance as laid down by Ofqual and the DfE
3) The possible 'variables' which may influence school choice of exam board once approved.
There is a pdf version of the presentation here which you can download.
Once all specifications have been approved Helen will update a very detailed grid which she has already produced and share it.
It is not a debate / discussion, but an objective description of facts.
Importantly, the webinar will be recorded and available later for reference and sharing with colleagues and managers if helpful
Please follow this link to find out more about how to join the webinar.  Please ensure that you have read  our etiquette before joining.
All are welcome!
Helen Myers

Chair of ALL London Branch Committee,  former President of  ALL and a Patron of ISMLA, Helen is Assistant Head of The Ashcombe School in Dorking.   She has worked closely with Nick Mair (ISMLA) and David Blow (ASCL) on identifying and then publicising incidences of severe grading in MFL public examinations.  Helen has always taken a key interest in the national picture of Curriculum and Assessment, and produced a widely-used document which compared GCSE boards for the 2008 specifications.  She is currently working on a similar document for the 2016 specifications and will publish this via her blog when all boards have been approved.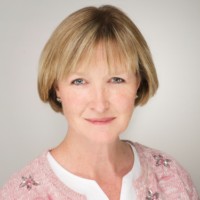 Do you have questions about A webinar with Helen Myers: Thoughts on the new GCSE 9-1 MFL?
Contact ALL London
Organiser
ALL London
We are the London branch of the national  Association for Language Learning. (ALL)  See our website for full details and join the Yahoo mflresources group which we moderate for on-going discussion and sharing.
We organise regular London-based events throughout the year for local members to encourage close and sustainable networking between  people.  We are inclusive!  Although we strongly encourage people to join ALL which supports work done at a national level,  our events are open to all those who care about language learning, and we love it when people join us from other parts of the country (or the world!)
Our local events  complement events organised at a national level.   An enthusiastic and lively committee plans the  events  as shown by the online diary.  Please  contact us for further information in any way which suits you best.  
A webinar with Helen Myers: Thoughts on the new GCSE 9-1 MFL