Description
A 2-day Pilgrimage from Arundel Castle to St Mary's House, Bramber
Distance:
Day 1 - Arundel to Findon - 9.5 miles
Day 2 - Findon to Bramber - 9.5 miles
£150 per person (includes breakfast and lunch on Sunday and Saturday night's accommodation);
£275 when two tickets are purchased together (£50 off).
Make Pilgrimage along ancestral paths, over hillforts and mounds to the last surviving pilgrim hostel in South England, via:
Arundel Castle: Raised 950 years ago by Richard de Montgomery, the gardens of Arundel are a beautiful place to begin a pilgrim's day.
Findon Church: sleep on comfortable rollmats in a church dating from the 13th century.
Cissbury Ring: Once a great gathering place, this large henge was a place where a great many tools were made - if you look carefully in the grass, can you see a flint blade?
Chanctonbury Ring: A mysterious hilltop wooded ring - what was here?
Wiston: A 14th-century church in the grounds of Wiston House.
Steyning Church: A 10th-century church where St Cuthman was said to have finally put down the wheelbarrow that had carried his grandmother all the way from Bosham and built the church here.
Bramber Castle: Bramber Castle wards the church of St Mary's, built upon a well and set amidst glorious gardens.
St Mary's House, Bramber: An old pilgrim's rest house with a holy well and buried Templar Chapel.
Bring your own beliefs.
A journey guaranteed to make you re-encounter Britain in new (and very old) ways.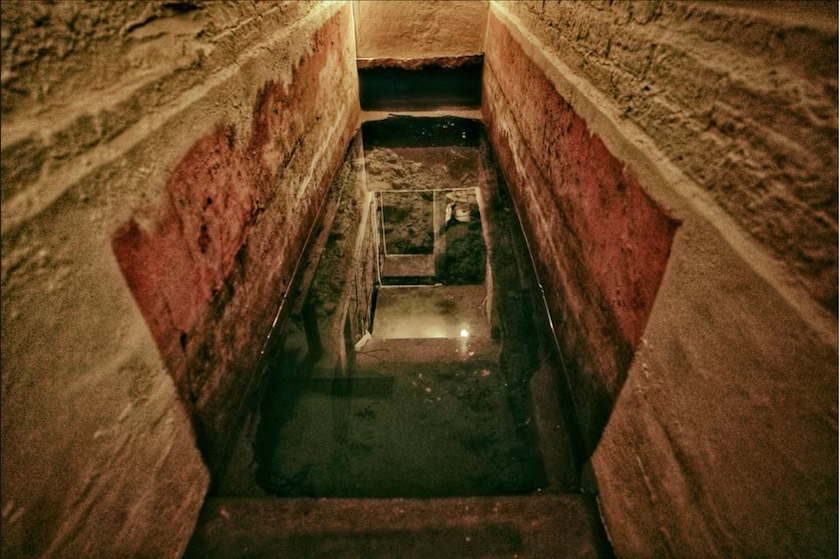 Holy Well of St Mary's, Bramber
The Pilgrimage will include:
- New ways of meeting old Churches (bring your own beliefs...)
- Sleeping in Findon Church
- Foraging wild plants for pilgrim teas, medicines and snacks
- Group pilgrim songs sung on the path
- Occasional barefoot walking
- Opportunities for silence
- Rediscovering your place in the British pilgrimage tradition
- Natural beauty and the wild places between the roads
- Holy and Historic sites of all kinds
- Keep-your-own Hazelwood staffs and gifts of silver for holy places
Travel
We will gather at St Nicholas's Church, Arundel on Saturday morning at 09.30. For Londoners, there is a train from Victoria to Arundel at 08:06 (arriving 09:26). Train is the best way to travel to and from a pilgrimage, which starts and ends in different places, but driving is also an option if you return to the start point via train or taxi - parking is avaliable at Arundel train station.
The pilgrimage will end at St Mary's House, Bramber by 19:30. Trains run regularly back to London from Shoreham-by-Sea, a 10-minute taxi ride from Bramber. Those needing to travel back to Arundel will need to book a 25-minute taxi back to Arundel.
Your pilgrim guides
Guidance from Will and Guy - songful co-founders of the British Pilgrimage Trust. They offer traditions to help your pilgrimage come to life - including songs and stories, suggested pilgrim rituals, wild water drinking and foraged teas. They'll lead you along a carefully considered route with capable navigation. You will receive support when you need it, and space when you don't.
What to bring
Trusty walking footwear; Waterproofs (if applicable); Waterbottle; Comfortable clothes, toothbrush etc and backpack. We provide sleeping bags, rollmats and silk liners (and loos), and we will take care of transporting these so you don't need to bring a bigger rucksack to accommodate your sleeping kit. Please bring a packed lunch and pay for your own dinner on the Saturday, and we will provide a packed lunch on the Sunday.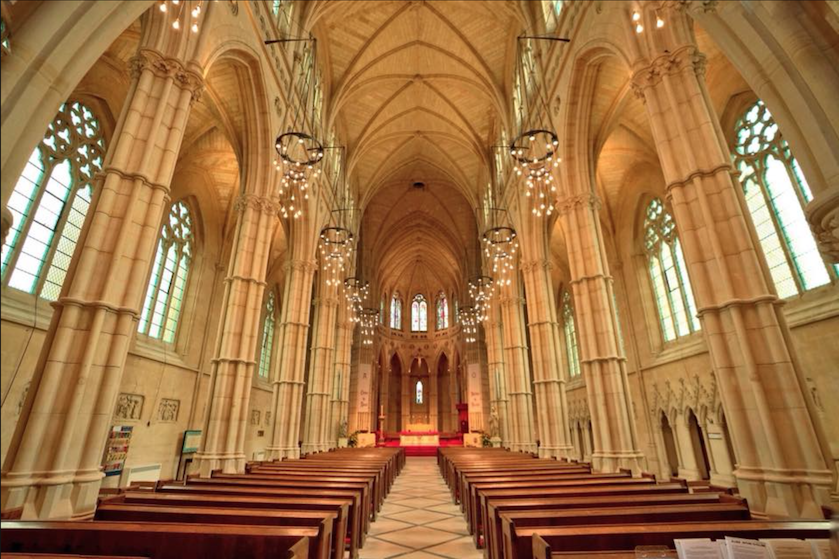 Cathedral of Our Lady and St Philip Howard, Arundel
Fundraising
All ticket fees fund the work of the British Pilgrimage Trust, a charitable trust which seeks to open up Britain's pilgrimage tradition in newly inclusive and exciting ways.
Our goal is to build routes that are open to everyone. But to raise the funds to achieve this, we run these fundraising weekend group events. We're not a business, we make no profit, we do not pay ourselves to run these weekend events, and we receive no central government funding. With the money we pay people to do things for the charity, like a web designer, a digital map-maker, and meetings with venues for low-cost pilgrim accommodation. Overall, organising these fundraisers serves multiple purposes, combining route research, fundraising, PR, and establishment of low-cost accommodation, all through a single weekend event.
FAQ's
Who can come?
Anyone over 18 (or under 18 with parental guidance, bearing in mind the walking distance).
Is this religious?
All and no-faiths are equally welcome. We operate a "Bring Your Own Beliefs" policy. We ask that all participating pilgrims tolerate one another, whatever their beliefs.
Are there fitness limitations?
Pilgrimage is moderately intense. If you struggle to walk all day, this type of pilgrimage may be an unsuitable activity for you right now. There are always plenty of escape points en route where you can jump on a bus. But we will walk slowly, and start early, so we believe this is a very manageable distance for the majority of people.
Due to the stiles and off-road access along much of this route, unfortunately this pilgrimage is not suited for mobility-impaired people or those requiring wheelchair access. Sorry, we're working on alternatives...
Do you have a concessionary rate?
If you are unable to pay our full rate, please get in touch with us and we'll see what we can do. We hope to make British pilgrimages accessible to everyone if we can.
Can I bring my dog?
Sadly not - we can't accommodate dogs on our guided pilgrimages. However, if you have a registered assistance dog, they are welcome.
If you're interested, book a ticket and come along. If you're unsure, book two tickets and bring a friend.
*If you are unable to pay our full rate, please email us at info@britishpilgrimage.org for a concessionary rate
This pilgrimage is open to all. Bring your own beliefs.
We look forward to seeing you on the path.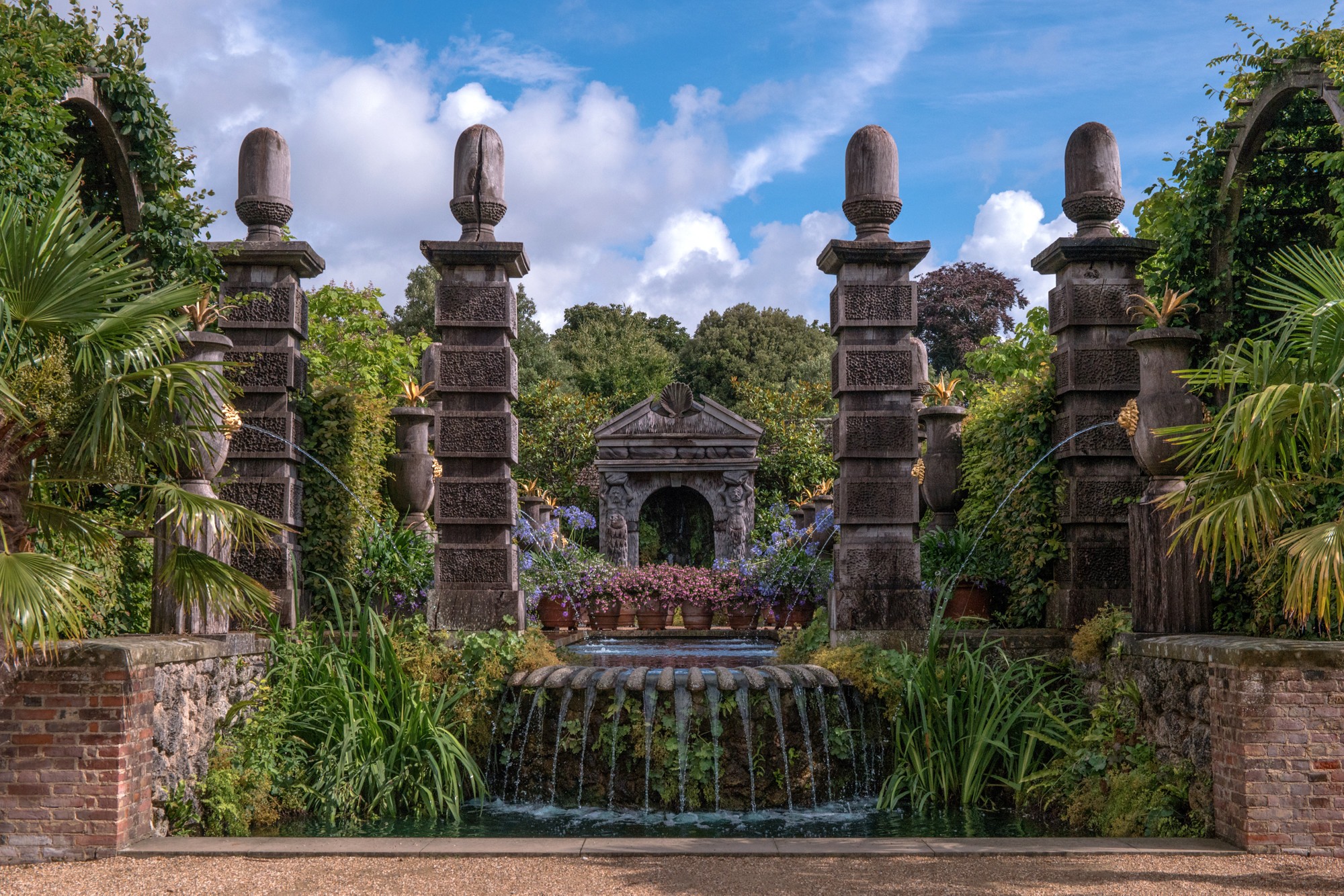 Arundel Castle Gardens