A Whistle Stop Tour of Developments in Paddington 2019
Find out what's happening in Paddington, from Crossrail to the Cube and much more.
About this event
Back by popular demand, this is a great opportunity to find out what's being built, when it's due to finish and what's being planned in your area, in an informal setting.
On Tuesday 26 November, Kay Buxton, Chief Executive of The Paddington Partnership, Executive Chair of PaddingtonNow BID and expert in the field will give an overview of the latest development plans and proposals in the area.
The Paddington Opportunity Area is the largest development area in Westminster. Containing over 30 different schemes, the development timetable stretches from 1998 when the Partnership was launched and is expected to last in excess of 25 years. At the completion of all development schemes, Paddington will be home to over 3,000 new homes, more than 3.5 million sq ft of offices and two new schools, along with over 1,000 metres of new towpath and five new bridges.
We are kindly hosted by PaddingtonNow BID member, WeWork at their offices on Eastbourne Terrace.
The talk will be followed by an opportunity to network with refreshments and canapes.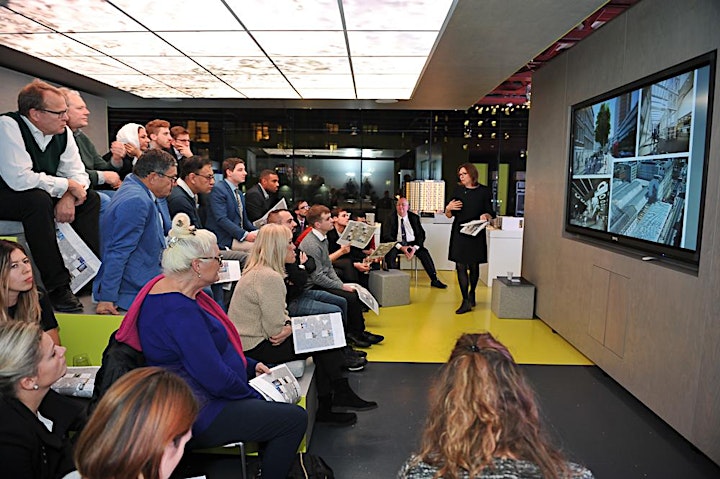 Organiser of A Whistle Stop Tour of Developments in Paddington 2019
PaddingtonNow Business Improvement District (BID) is run by businesses, for businesses. We aim to improve Paddington for everyone who works, lives or visits here.
Since it began in 2005, the BID has played a key part in Paddington's renaissance as a business destination. Our planting and new pavements have made Paddington more attractive, our dedicated Community Safety Team are making it safer, and businesses have seen the benefits of our marketing, including Paddington Covers, Explore Paddington Magazine and an ever growing online community.