Actions and Detail Panel
A whole lotta woman! A five month journey to self love
Sat, 29 Apr 2017, 10:00 – Sun, 30 Apr 2017, 17:00 CEST
Description
"A whole lotta woman"
Passion-Seduction-Devotion-Caring-Nurtouring-Voluptuousness-Inspiration-Birthing…
What does it mean to be a woman?
What does it not mean?
How can we transform the old beliefs of society and our culture that lock us into an image that just doesn't do us justice - in our feminine expression?
What concepts have we inherited and what ancestral physical expression are we embodying?
How can we tap into our full femininity and transcend old energy dynamics?
This will rather be a journey than a one weekend event.
It will start with a live gathering on April 29th/30th where we will set the tone for the next five months to come.
Throughout this journey we will meet and support each other for 3 weekend live gatherings and a minimum of 3 online Skype group calls.
Our live gatherings will be a mixture of playful workshops and sensual experiences, the Saturday being the workshop day & the Sunday being the day of sensuality.
This could mean cooking together, a trip to the museum, hiking, a day on the beach, etc... in short: a day for the senses. I will prepare several options and together we will choose on the Saturday what will be on the agenda for our 'Sunday feast for the senses'.
After our last workshop in September, we will be closing with a big 'Tribute to the goddess' celebration.
All of the above, combined with my expertise, will create the safe space for deep transformation and transcending into a completely new realm of self love.
From the beginning to the end you will have access to all the support you need to integrate and ground this experience for yourself.
Join me for this intense lighthearted project when you feel that the time has come for you personally to go beyond all old beliefs AND you feel that your presence will add to the transformation potential for all of us as a group.
Amongst others we will use elements of reflection, visualisation & acting to transform and ground our deep sensual wisdom while flowing with what arises in the now moment.
Maximum participants: 5

---
Value & Investment: 1.200 EUR
Payment plan available: 3 payments 400 EUR .
(Due dates: April 25th, May 25th and July 25th)
---
IMPORTANT NOTE:
Please be aware that this event is deeply transformational.
Throughout this journey you stay 100% self responsible for your commitment and integration.
If you are unclear whether this is for you please contact Sandra privately by mail sandra@mastershub.nl.
We can arrange a personal talk to feel into this potential for you.
---
Live event dates:

(taking place at the Masters Hub Headquarters)
Sat & Sun, 29. & 30.04.2017
Sat & Sun, 17. & 18.06.2017
Sat & Sun, 16. & 17.09.2017 (including "Tribute to the new femininity" celebration on Saturday evening)
Times: 10 am - 5 pm
Dates for Skype group calls will be arranged during our first gathering.
Coffee/Water/Tea/Snacks included
Lunch Buffet: 15 EUR (cash)
---
Accommodation suggestions:

A new and super sweet hotel in Naarden: Vesting Hotel

Simple and affordable: NH Hotel Jachthaven Naarden (approx. 10 minute walk to the farm)

A selection of various private B&Bs in the area: AirBnB Naarden

Should you choose to stay in Masterdam (aka Amsterdam) and need advice, let us know.
Amsterdam is roughly 18 km west from us, 30 minutes by car/ public transport/ taxi


---
Your facilitator:
Sandra Roggermann, owner and founder of the Masters Hub and SelfSpace - essence coach & spaceholder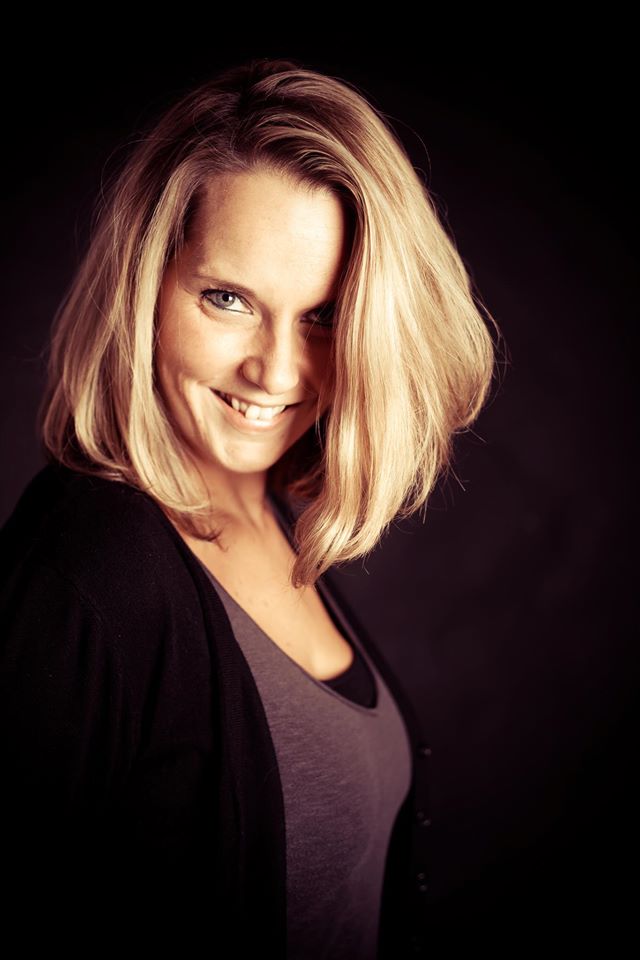 "Sandra modestly calls herself a spaceholder but she is so much more than that. Her biggest strength is tuning into the core essence of what a client really needs and not what the client thinks he or she wants. This demands a clarity and a gentle flexibility since every coaching might require different impulses. She is not only one of the best facilitators for deep personal transformation I have come across, but also an amazing coach to help you inspire, reflect and blossom that long hidden passion and creativity once you have gone through that transformation. Her down to earth and no nonsense approach together with her great sense of humor make her a coach that you can go very deep with and have a beer with afterwards."
---
Title image:
the 'Venus of Willendorf' is the oldest known image of femininity. She is also called: the first goddess.
The artefact dates back to 28,000-25,000 BC. More info: http://willendorf.org/the-first-goddess