Description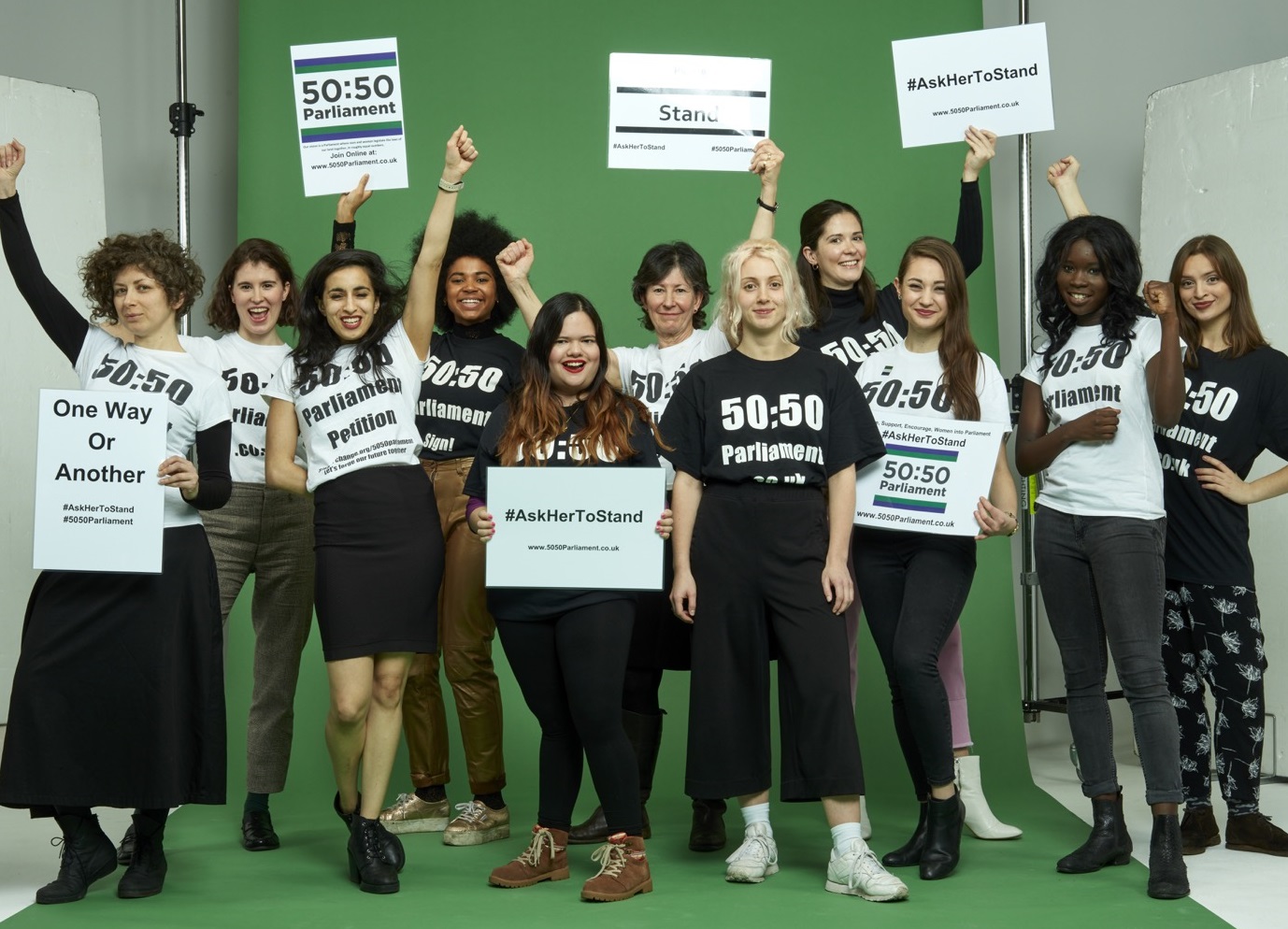 A Women's Parliament at Senate House Library, University of London
6.00 - 8.30pm ending with a short reception
Senate House Library, part of the University of London, is partnering with 50:50 Parliament to stage this historic event turning the Library's Periodicals room into a debating chamber for a few hours.
It will be an opportunity for people to engage in lively debate on some key issues concerning women's rights. Everybody is welcome.
This is part of the Rights of Women: London's Pioneers in their Own Words exhibition and events season at Senate House Library. The aim is to give women's voices a platform and a legacy through the Library's 'Continuing Her Story' engagement programme.

All those attending will be invited to participate in debating the four main themes which are explored in the exhibition:

Empowering through Protest and Politics - led by Rebecca Manson Jones, a founder member of Women's Equality Party (WEP), WEP Candidate for Ladywell in Lewisham Council elections 2016 & 2018, Interim CEO at Oily Cart & Founder Artistic Director of 'Just Jones &'
Leading through Learning - led by Dr Mary Stiasny, Pro-Vice Chancellor & Chair of Leading Women campaign, University of London
Working for Justice - led by Harini Iyengar, leading barrister in Employment, Equality and Education

Controlling Mind and Body - by Dr Sonia Adesara, NHS doctor, Co-chair of the young Medical Women International Association, Chair of the Health network of the Young Fabian Society & campaigner for Doctors for Choice UK
Each theme will be presented by our inspirational debate leaders ending with a proposition that will be debated by the floor for about 15 minutes. Each short debate will culminate in a vote on the proposition.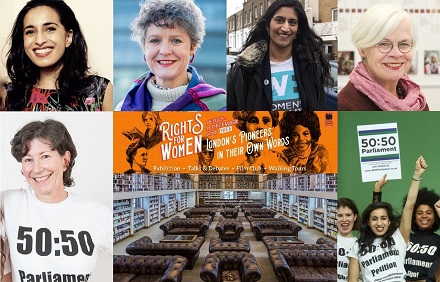 For biographies of the debate leaders - please read the news story here:
https://www.senatehouselibrary.ac.uk/about-us/library-news/debate-leaders-confirmed-womens-parliament-senate-house-library
Itinerary:
6pm - Public entry to event & welcome drinks (no entry after 6.15pm)
6.30pm - Intro by the Speaker of the Women's Parliament, Frances Scott
6.35pm - Debates begin
7.55pm - Speaker of the Women's Parliament Round Up (10mins)
8.05pm - Close of session - Voting cards (given at entry) for event feedback & sign up to 50:50 Parliament
8.30pm - End of event
8.45pm - Building closes
This event is to highlight the importance of an inclusive gender-balanced parliament, that draws upon the widest possible pools of talent, including men and women equally, incorporating their full range of diversity and experience. 50:50 Parliament drives this mission by encouraging, inspiring and supporting political engagement, particularly from women. In addition, 50:50 Parliament lobbies Parliament and the political parties to be more inclusive of women.