Event Information
Refund Policy
Contact the organiser to request a refund.
Eventbrite's fee is nonrefundable.
No-one wants to attend "another Zoom" but where there are creatives, there is always another way.
About this Event
This online workshop is about reaching out to others over the internet & about demonstrating your creative talents in the virtual world…
I didn't set out to be a virtual artist (and perhaps you didn't either) but 2020 has been a bit DO or DIE for freelance artists like us? SINK or SWIM? ADAPT or get left BEHIND like a Little Chef restaurant on the A Road?
My practice is about people and it's felt necessary to reach out over the internet airwaves and via doorstep deliveries to make inclusive work that encourages engagement but in a "I'm not asking too much of you" way. This pandemic is too much already, so instead of carrying on as normal and squeezing round pegs into square holes, this moment in time is about inviting people to have a moment… preferably a moment of joy.
I feel like 2020 is the year we realise many things. Not the year we do many things, but the year we realise things…
My arts practice is always about creating sincerely feel good art and being very serious about making silliness happen. This year with my Holidaying at Home project co-created with fellow artist Ramona Bigwood and my role as ClubHouse Manager Meg at The Filwood Fantastic Mini Golf Club, I have done just that….
"I felt the waves and climbed the hills during lockdown". - B, Project Participant in Holidaying at Home with Meg & Mona
Join me in this super special and aptly silly personal development workshop, to find out more about how I've survived online as a temporarily virtual artist and what my plans are going forwards. And leave the ZOOM session with a micro plan to help you put your own internet art plans into action. It doesn't need to be "just another zoom" but it can start with "another zoom" and launch pad elsewhere. Where will your journey take you? I'm looking forward to hearing your lift off stories already!
ABOUT MEGAN CLARK-BAGNALL //
Megan likes to make fun/ny projects with people. She makes intergenerational art projects in the public realm.
In the old world (early March 2020) Megan had just completed a 5 month interactive family art exhibition called RULES DON'T APPLY at The Royal Shakespeare Co. This large-scale solo show sat alongside the David Walliams' musical 'The Boy In The Dress' and linked to themes of gender, identity, kindness & acceptance. Megan hosted performative art stunts during the exhibition run; including working with a 9 year old female footballer to smash a sugar glass window, adorned with negative stereotypical comments. These were put forward by visiting RSC families as ripe for smashing into smithereens,rounded off with a conga and cake.
2012 shaped the way Megan creates her art. During this year she was artist in residence, working with the teenagers of Crewe. Megan realised what they enjoyed most was swimming in the pool on Saturday mornings, and shooting pool at the youth club on Saturday evenings… so 'Pool in the Pool' was born. This project saw the two mayors of Crewe playing pool, whilst Megan directed the teenagers (wearing pool ball helmets) to act out the game of table top pool, shot by shot, inside Crewe swimming pool. Later shown at The Bluecoat, Liverpool & Bristol's Diving School gallery.
Megan celebrates the good & the excellent in human nature, to create sincerely feel good art. Megan doesn't make very serious art, but she is very serious about making art, especially art that connects people together.
Megan enjoys smashing together mainstream culture and the art world, to create striking large-scale art installations, performances that tell stories, and immersive events that everyone is invited to take part in.
Megan is also known as :
"This is amazing. We're all doing it in the studio. You've brightened up our whole event. You're fantastic!" - Claudia Winkleman, Claudia on Sunday, BBC R2, 26/03/2017
The lady in that couple who visited every last Little Chef restaurant before they all closed down.
A dedicated Coronation Street fan.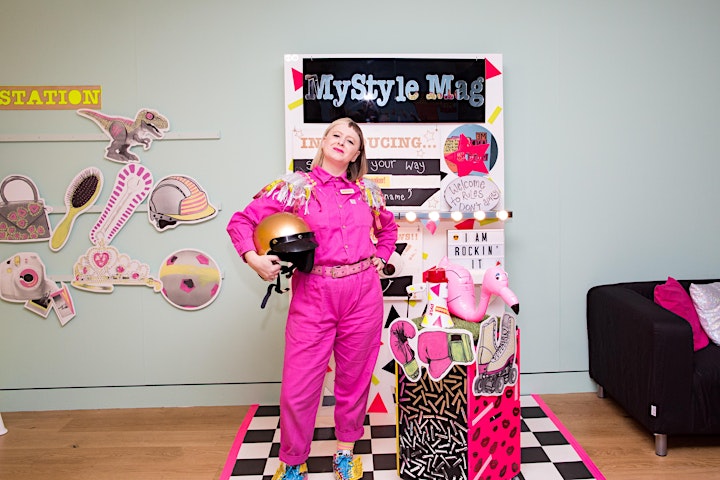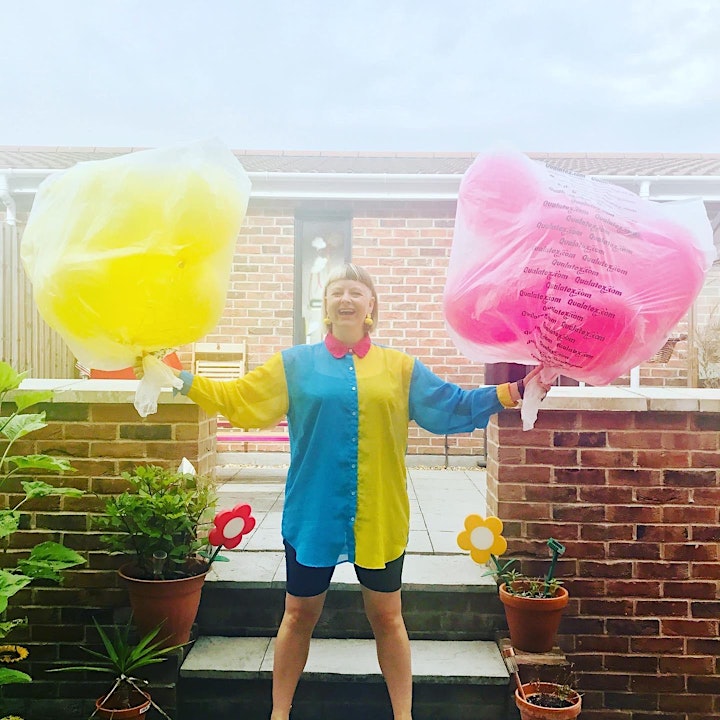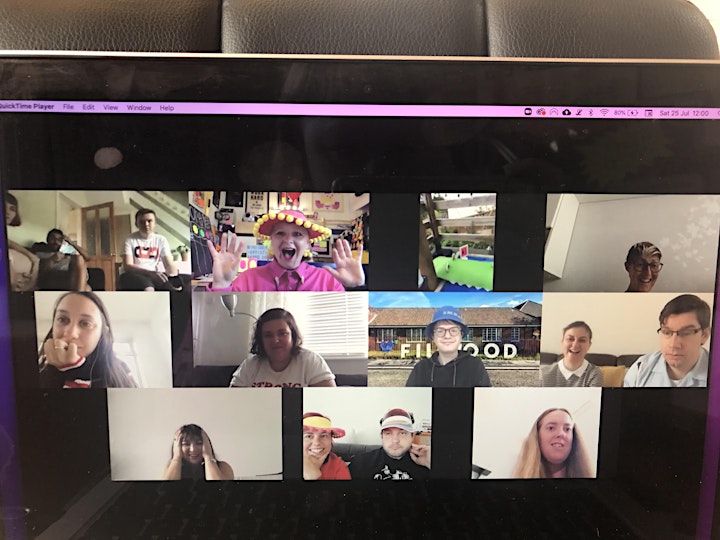 Date and Time
Location
Refund Policy
Contact the organiser to request a refund.
Eventbrite's fee is nonrefundable.