Sales Have Ended
Ticket sales have ended
Many thanks - we look forward to seeing you!
Sales Have Ended
Ticket sales have ended
Many thanks - we look forward to seeing you!
Description
Tickets available at the door for all events except Angus' MacDonald's Celebration Launch
Come to join us in the West Highland Hotel for the inaugural Mallaig Book Festival over the weekend of Friday 21st to Sunday 23rd October. It will be a fabulous mixture of authors and events for all ages. Children's events include a creative writing workshop for primary school age and appearances by Bookbug to entertain pre-school children with stories, rhymes, and songs.
It will matter not if the climate hurls abuse at us, for all the events are held under one roof, where both accommodation and food is available at special festival rates. During the evenings there will be music by the talented duo Elsa Jean McTaggart and Gary Lister, and if you play you are welcome to bring along your instrument to join in!

We will be selling a range of signed books by the participating authors and there will be other book stalls too
The programme is listed below. To read the authors' bios go to www.a-write-highland-hoolie.com
PROGRAMME
All events include time for questions & book signings
FRIDAY OCTOBER 21ST
5.45-7.00pm FREE
Angus MacDonald
Celebration Launch Reception for Angus' debut novel partly set in the local area, Ardnish was Home.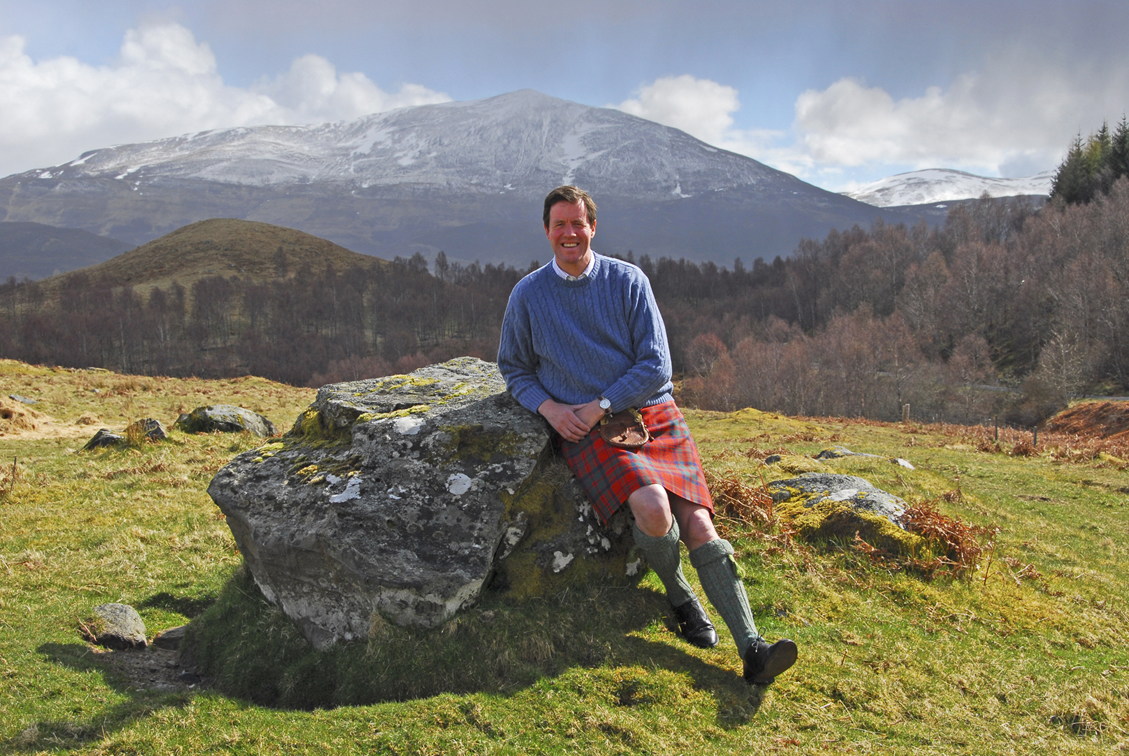 Donald Peter Gillies, a young Lovat scout soldier lies in hospital in Gallipoli in 1916, blinded by the Turks. He falls in love with his Queen Alexandra Corps nurse, Louise, and she with him, although neither let the other know. The story moves back and forth from their time at the field hospital, to the West Highlands of Scotland where Donald grew up. As they talk in the quiet hours beside his hospital bedside, he tells her the stories of the coast and glens, how his family lived, and the fascinating life of a century ago. Piping, sheep shearing, ceilidhs, illegal distilling, his mother saving the life of the people of St Kilda, the navvies building the West Highland Railway, and the relationship between the lairds and the people. Louise is from the Welsh valleys, and reveals much of her life too: the coal mining industry, and her harsh and unforgiving upbringing. They are cut off from the allied troops, and together with a second nurse, escape through Turkey to Greece, where they are rescued by a Coptic priest, and then find themselves in Malta. By this time their love is in the open. Louise is expecting a baby. On their way home to their beloved Highlands, there is a tragic turn of events, a twist to this poignant and beautifully told story.
SATURDAY OCTOBER 22ND
9.30-10.30am £6
Jim Crumley
Eagle, Beaver, Wolf & the Landscape Project.
After almost thirty years as a nature writer and more than thirty books later, Jim Crumley presents a vision for wild Scotland that asks for much, much more than mainstream conservation thinking has dared to contemplate. It involves not just species reintroductions, not just a programme to reverse the fortunes of native species in trouble, but also a new approach to the conservation of the land itself, including community ownership, a national forest, and a trailblazing wilderness national park with a simple management ethos - let wildlife manage wildlife.
11-12 noon £8.50
Sue Lawrence
Including coffee, and cakes from Sue's Scottish Baking Book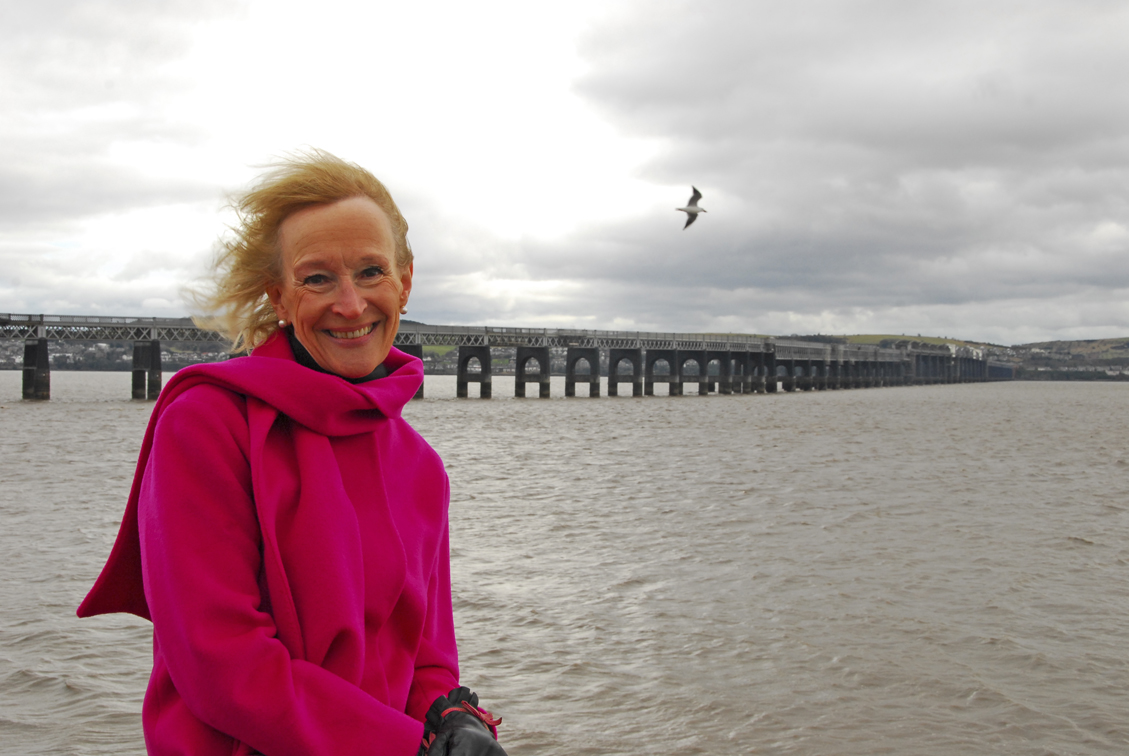 An opportunity to sample some of multi award-winning food writer Sue Lawrence's baking recipes as she chats about the importance of retaining Scotland's oldest recipes, many with colourful names. She will also talk about her new departure as successful novelist. Author of 15 cookery books including Sue Lawrence on Baking, A Cook's Tour of Scotland and Scottish Baking, her illustrious career began as a journalist then, after winning BBC Masterchef in 1991, she embarked on a new career as a food columnist for various publications. Her debut novel Fields of Blue Flax was published in 2015 to wide acclaim, and The Night He Left, a dark tale based around the Tay Rail Disaster, was published earlier this year.
1.30-2.30pm £6
Donald S. Murray
Herring Tales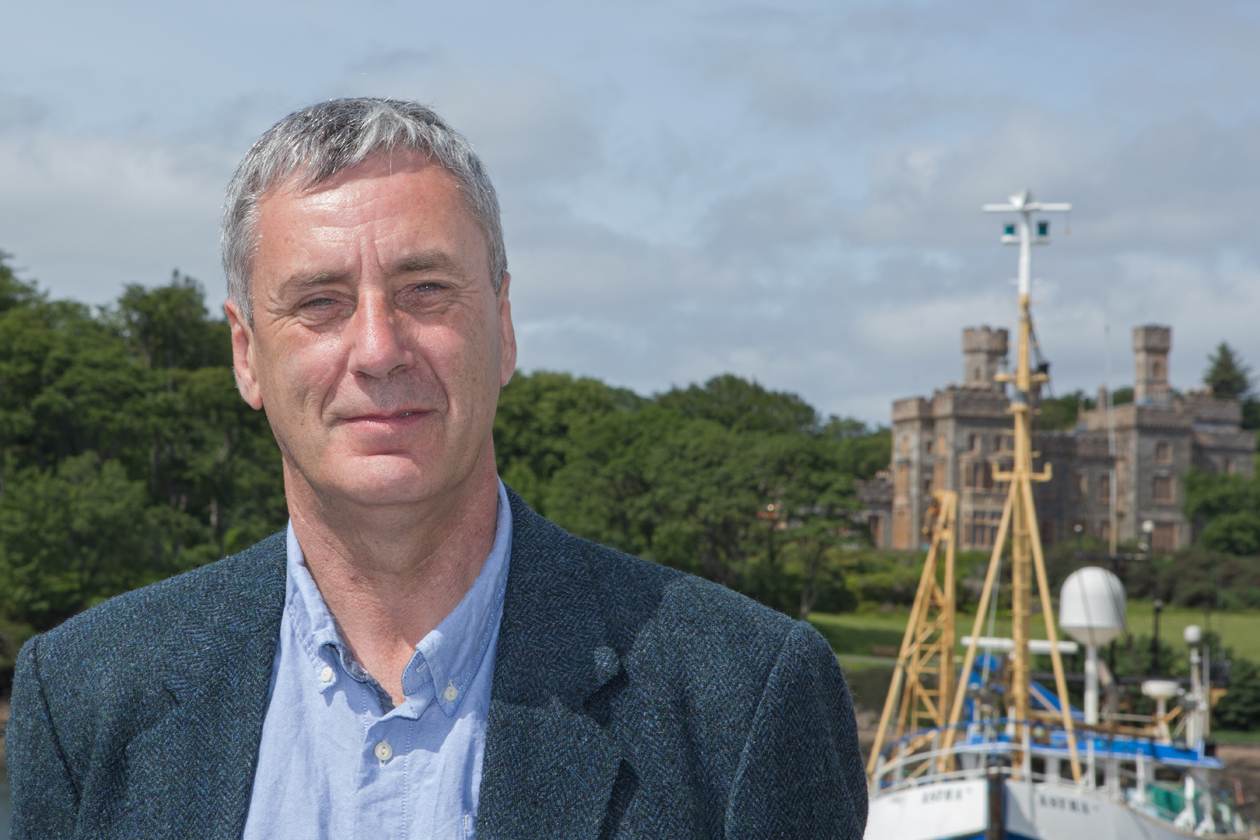 Donald S. Murray is from Ness in the Isle of Lewis. A former teacher now living in Shetland, he has published a number of books, winning the Robert Louis Stevenson Fellowship, the Jessie Kesson Writing Fellowship, and obtaining a Creative Scotland travel bursary for researching a non-fiction book about the herring industry – Herring Tales; How The Silver Darlings Shaped Human Taste And History. Featuring Mallaig alongside ports in locations as far away as Iceland, the western edge of Norway and Baltic coast of Germany, this book has received wide-ranging and excellent reviews, and was chosen as one of the best Nature books of 2015 in the Guardian. His poetry has also been included among the Scottish Poetry Library's Best Scottish Poems on three occasions. His previous books – including The Guga Hunters, Weaving Songs, The Guga Stone, and SY StorY – have also been generously praised.
1.30-3.00pm FREE
Children's Creative Writing Workshop
Spaces are very limited - only 15!
3.00-4.00pm £3 for adults and children
Debi Gliori
A Hebridean Alphabet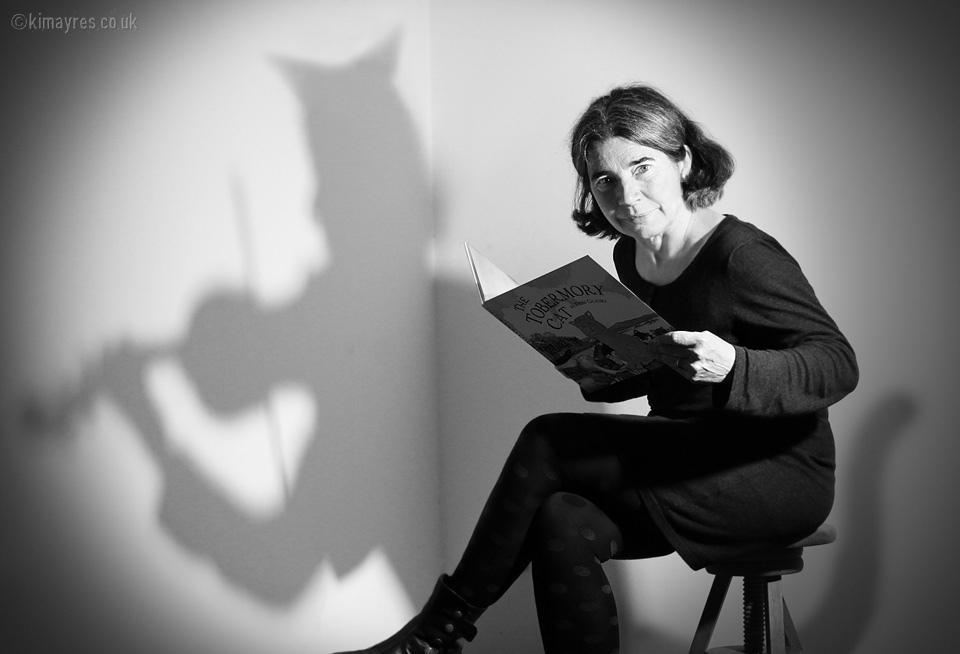 Take a girl, a boy and a dog. Add one perfect summer's day in the late 1950's and lightly sprinkle with words from A to Z and you have a recipe for childhood bliss. Come and join Debi Gliori and help her find the alphabet hidden in the pages of her new book. Debi is well known for both her picture books and her children's novels, and has been shortlisted for all the major prizes, including the Kate Greenaway Award (twice) and the Scottish Arts Council Award. Debi was the Shetland Islands' first Children's Writer-in-Residence. She published her first book in 1990, and since then has published so many successful books that she has lost count. She has written and illustrated No Matter What, The Trouble With Dragons, Stormy Weather, The Scariest Thing of All, What's the Time, Mr Wolf? Dragon Loves Penguin and, most recently, Alfie in the Bath and Alfie in the Garden, as well as the popular Tobermory Cat books.
Ideally for 5-8 year olds, but all ages will love this
3.00-4.00pm £6
Michael F Russell
The Lie of the Land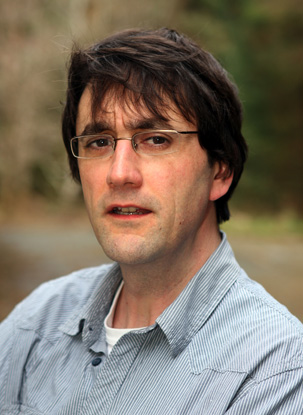 Deputy editor of the West Highland Free Press, Michael F. Russell, grew up on the Isle of Barra. Here he talks about his acclaimed and unusual debut novel Lie of the Land. For investigative journalist Carl Shewan, the Scottish coastal village of Inverlair is a picturesque cage. Imprisoned in this remote refuge by a technological catastrophe for which he feels partly responsible, Carl struggles to adapt to impending fatherhood and to a harsh new existence in an ancient landscape, until a childless gamekeeper offers him an alternative to guilt and alienation.
Set in the near future, Lie of the Land examines the claustrophobia of small-town life and questions how far the state will go to preserve an orderly society, one in which ubiquitous surveillance has reduced human life to a virtual experience. It documents an outsider's journey towards uneasy redemption in a dystopian near-future Scotland. It was shortlisted for the Saltire Society's First Book of the Year Award for 2015
4.30-5.30pm Adult £6 Children £3
Jess Smith
The Timeless Tale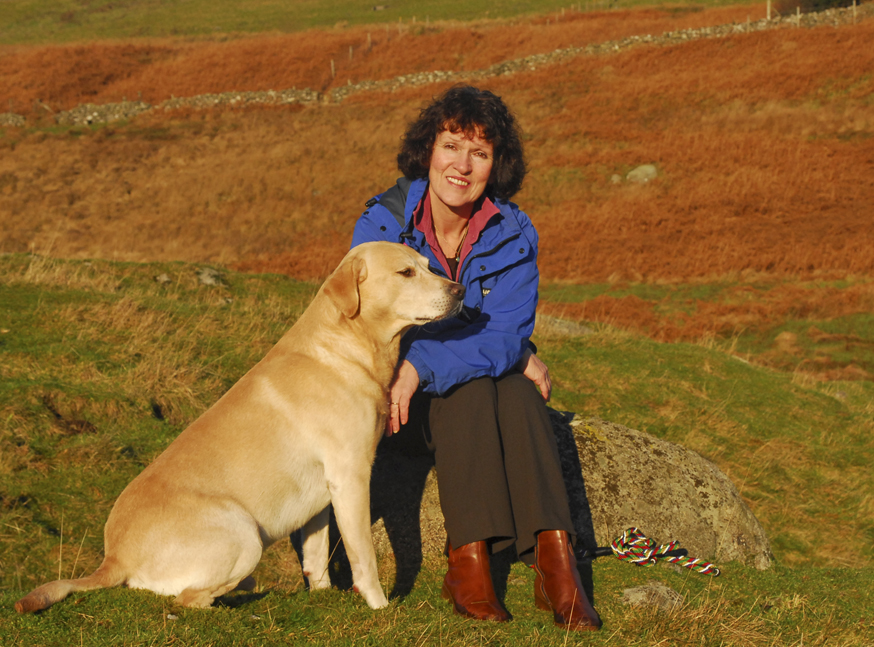 Jess Smith was raised as a Scottish Traveller. Over many summers her home was a blue Bedford bus that she shared with her parents and seven sisters. This formed the basis of her vibrant writing. She lives in Glen Lednock with her husband Dave, a keen photographer. Her life is dedicated to unearthing the little-known history of the Tinker people for future generations. Her writing career began in 2000, and she has a biographical trilogy, a novel, and a storybook. Her latest book, Way of the Wanderers, captures the turbulent history and reveals centuries of violence towards Travellers. Jess is famed for her captivating story telling and her singing, as well as her love of children for which this event will be particularly tailored. She is guaranteed to spellbind her audience as she takes them on a mesmerising journey.
Suitable for all ages, particularly children.
SUNDAY OCTOBER 23RD
10-11.00am Free
Showing of Mallaig High School's Herring film
Announcement and readings of winning entries in the Write Highland Hoolie, Creative Writing Competition - 'Fishing'. Judged by Donald S. Murray.
Mallaig High School pupil, Jonathon Tevendale, winner of the Scottish Schools' Young Writer of the Year Award will read his prize-winning essay, You've been shamed.
11.30am-12-30pm £6
Camille Dressler, Donald S. Murray, Polly Pullar & Alasdair Roberts
The Tangle of the Isles

Unknotting the past, present and future of Scotland's islands. This panel discussion with four well-known authors who have come to know and love many of the islands, promises to be a lively, humorous, and entertaining event as they join forces to discuss some of the issues close to their hearts. Above all their passion for the subject matter will reveal the vital importance of supporting remote rural communities in general, and even more so during these straitened times.
1.45-2.45pm £6
Stuart Murray & John Love
A Stag from Rum – Robert Atkinson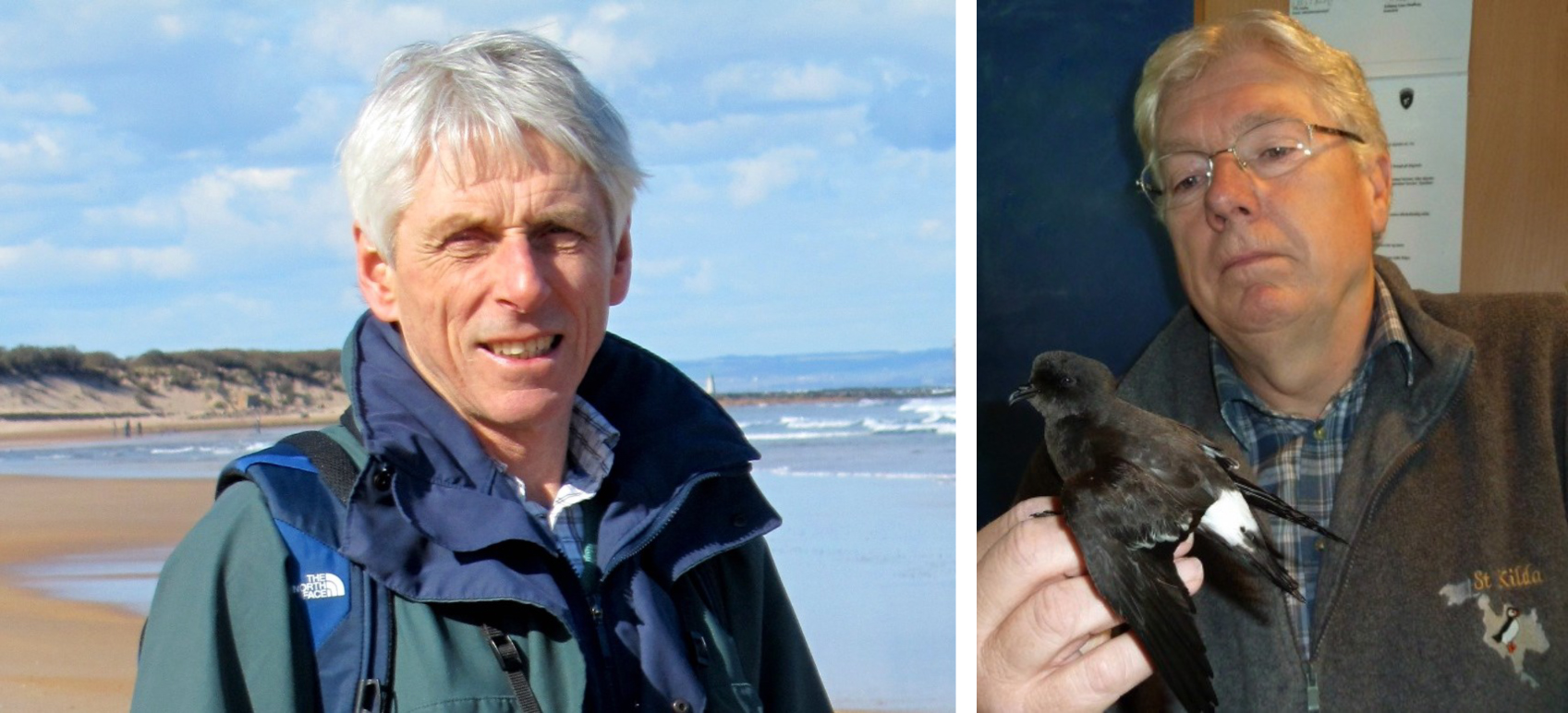 Stuart Murray (above left) met John Love (right) through a shared interest in wildlife and the Hebrides. Their paths crossed when John turned down a chance to be the bird ringer on an expedition to the Flannan Islands in 1975. He chose to go to Rum and manage the reintroduction programme of the Sea Eagle instead, and Stuart went to the Flannans in his place. Subsequently they have shared many island trips, and even collaborated on the management of St Kilda in the 1990s. John has gone on to be a prolific author of books on island wildlife, whilst Stuart has published widely on island birds in scientific literature, meeting Robert Atkinson in 1980 as a result of working on storm petrels on North Rona. He enjoyed a friendship with Robert up to his death in 1995. Robert wrote A Stag from Rum during the war years as an escape from the reality of the time. He made little attempt to have the manuscript published and left it to Stuart to do what he wanted with it. After fruitless attempts to persuade Scottish publishers to take it on he approached the Islands Book Trust, and it was published in 2015. John will give an introduction to Rum emphasising the human interest as much as the natural history, followed by Stuart who will tell the behind the scenes story of poaching a stag from Rum in 1938. This promises to be a fascinating finale to our literary celebration.
FAQs
What can/can't I bring to the event?
Do not bring food or drink to the event as both are available at the West Highland Hotel. In addition, there are a number of restaurants and cafes in the village.
Is my registration/ticket transferrable?
Yes.
Do I have to bring my printed ticket to the event?
Yes.
What is the refund policy?
We will give a full refund through the eventbrite site if you have given us at least 24 hours notice that you cannot attend.
The name on the registration/ticket doesn't match the attendee. Is that okay?
Yes
Is there a cash machine at the venue?
Not on the hotel, but there are two banks and two supermarkets which have ATMs.